It's Women In Construction Week! Dale Gruber Construction is proud to celebrate and acknowledge the importance of women in the construction industry.
"Women In Construction Week is designated to increase the visibility of women working in the construction industry, share our passion and encourage others to join the construction industry."
– nawic.org
Construction is definitely a male dominated industry. In fact, women make up only 10.3 percent of the entire construction workforce. And only 1 out of 100 field employees is a female. Despite these statistics and the factors that contribute to them, women continue to work hard at building their career in construction.
Women in Construction Statistics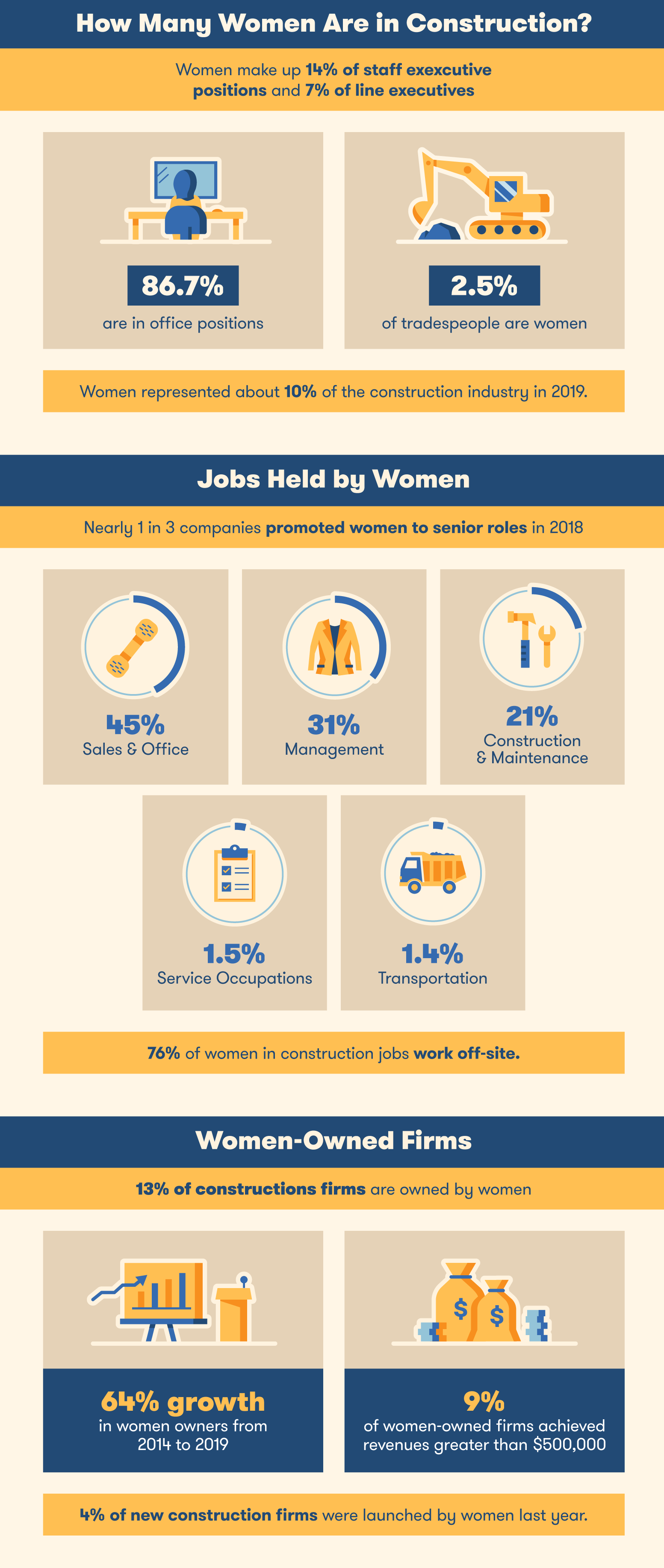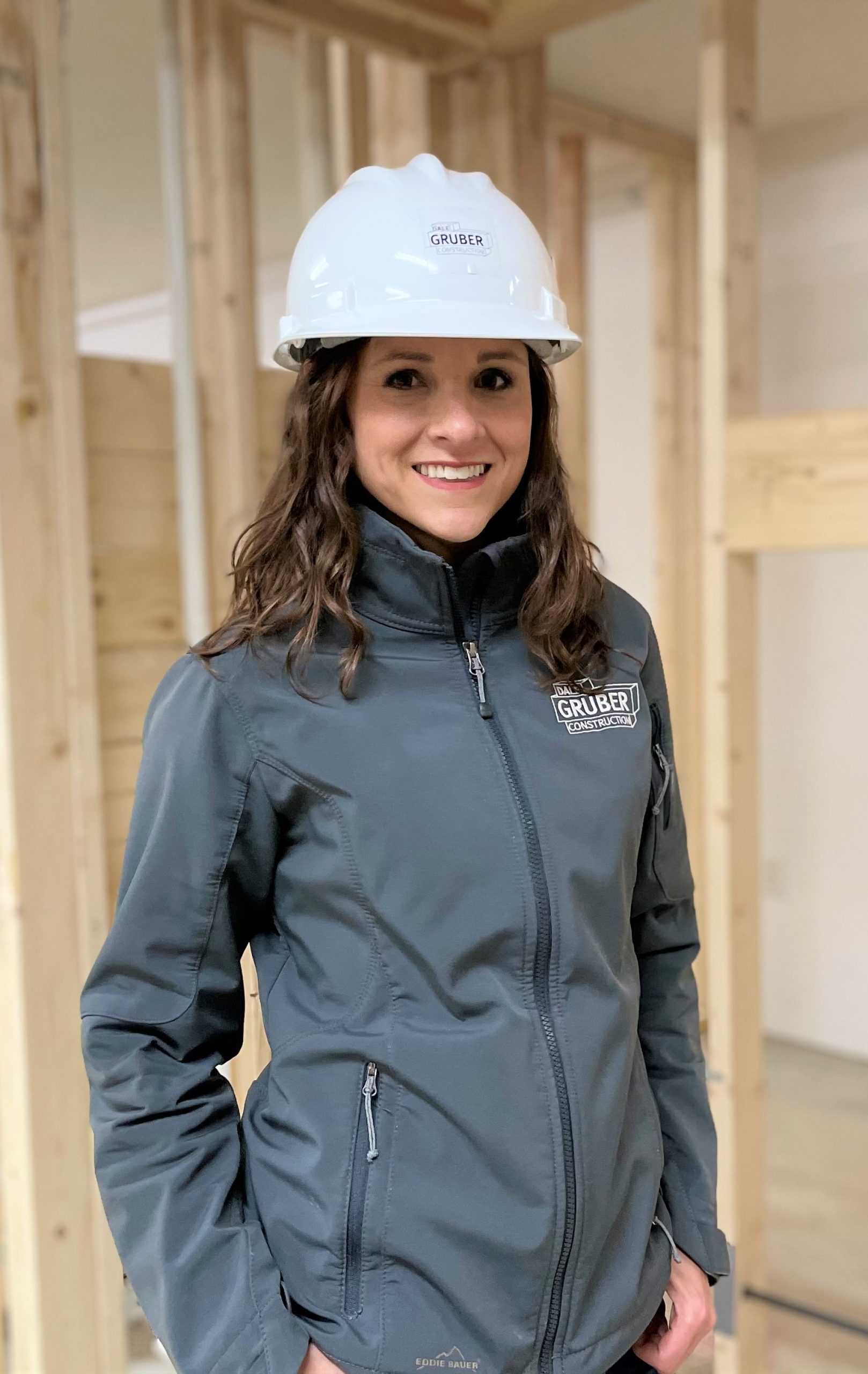 Madam VP of DGC
I (Rachel Gruber) have had the pleasure of being part of the Dale Gruber Construction team for 12 years now and counting. I am not out on a jobsite swinging the hammer, but I am involved in our day-to-day operations. I enjoy working in the construction industry – the people I work with, our clients & projects and improving our community through building & remodeling.
When I look around the room at industry events and meetings for boards/committees I serve on, I'm usually one of few women in a sea of men. I feel proud and honored to be at the table; representing the female voice. I imagine years ago, there were even less women, so a few is better than none. This gives me hope. Hope that we will continue to see the number of women in construction grow. Hope that I inspire women and young girls to consider a career in construction and not be afraid or intimidated to get involved because their presence and voice matters. Hope that our clients and community see how Dale Gruber Construction values and appreciates women being leaders in the construction industry.
Future of Women in Construction
This year marks the first ever female Vice President of the United States, Kamala Harris and also Sarah Thomas was the first female referee at the Super Bowl! Regardless of your political preference or interest in football, these are undeniable monumental moments and major steps for women in historically predominately male roles.
At Dale Gruber Construction, we believe in Building Today For A Better Tomorrow and it applies to the future of women in construction. Let's all work together to eliminate gender bias and perceptions — let's make construction a more inclusive, female-friendly industry. Let's encourage more women to become role models for other women; building smart, confident women leaders. And let's expose young girls to construction in schools and education programs; showing construction as a great career choice.  Let's build today for a better tomorrow for women, for men, for all.