As a general contractor, Dale Gruber Construction can manage every aspect of both new construction and remodeling projects. You can trust Dale Gruber Construction to offer intelligent, creative, cost effective solutions that fit your needs. Our entire team — office, field and vendors are professionals — we have high standards and pay close attention to the details; ensuring the job will be done right. Sound like a contractor you'd like to work with on your project? Contact us! 
Check out some of our recent projects.
Sartell City Hall
Dale Gruber Construction completed a remodel project at Sartell City Hall. In addition to updating the finishes of the council chambers, we reconfigured the space to improve overall operations and accommodate current social distance guidelines. The project also entailed technology upgrades for the chambers and main entrance; allowing staff to serve their residents more efficiently and effectively.
Milan Laser Hair Removal
Milan Laser Hair Removal is now OPEN! DGC remodeled the 1,600 sqft space located in the small strip mall adjacent to Panera in St. Cloud. The tenant buildout consisted of complete demolition of existing, building of new walls and all new finishes. Project was completed on time on budget. Welcome to St. Cloud, Milan!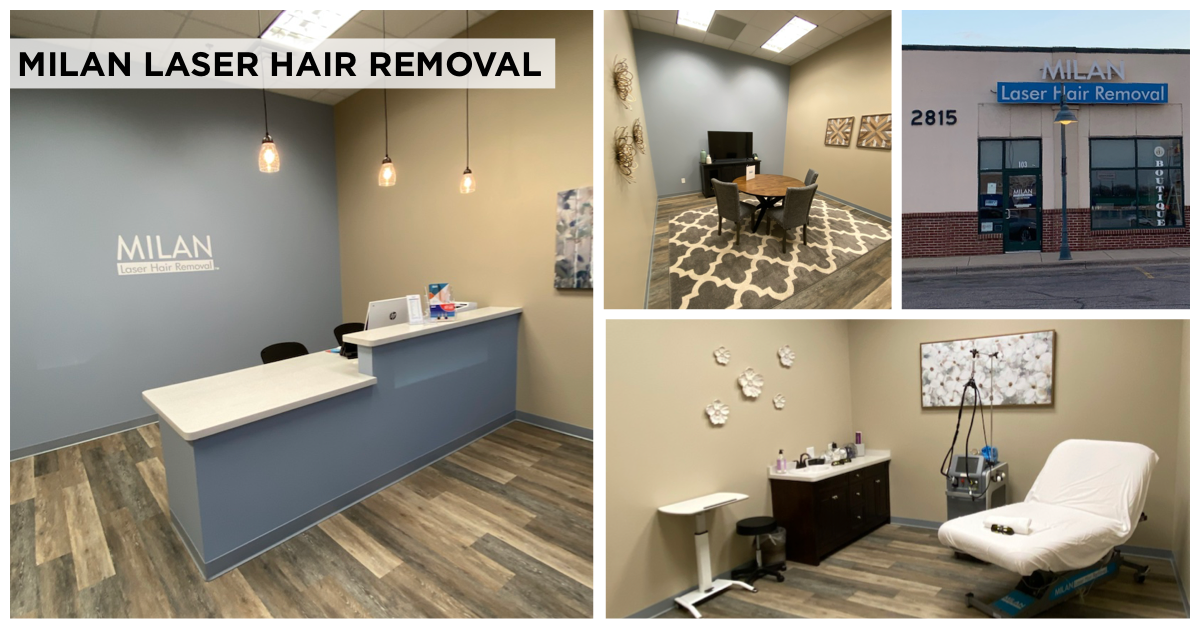 Dale Gruber Construction New Office
Check out the progress on our new office! We'll do a full project recap, but this photo highlights a few aspects of the remodel to date:
Demolition of existing interior
Building of new walls 
Installation of Versetta Stone & Andersen windows
Built a vaulted atrium and new entry areas
Installed blue metal roof on the office to match existing
Sheetrock installed, mudded & taped
Painting of walls
Installation of floors
We're excited! Our current office and shop are still for sale. Email rachel@dalegruberconstruction.com or call 320-251-4956 for more information.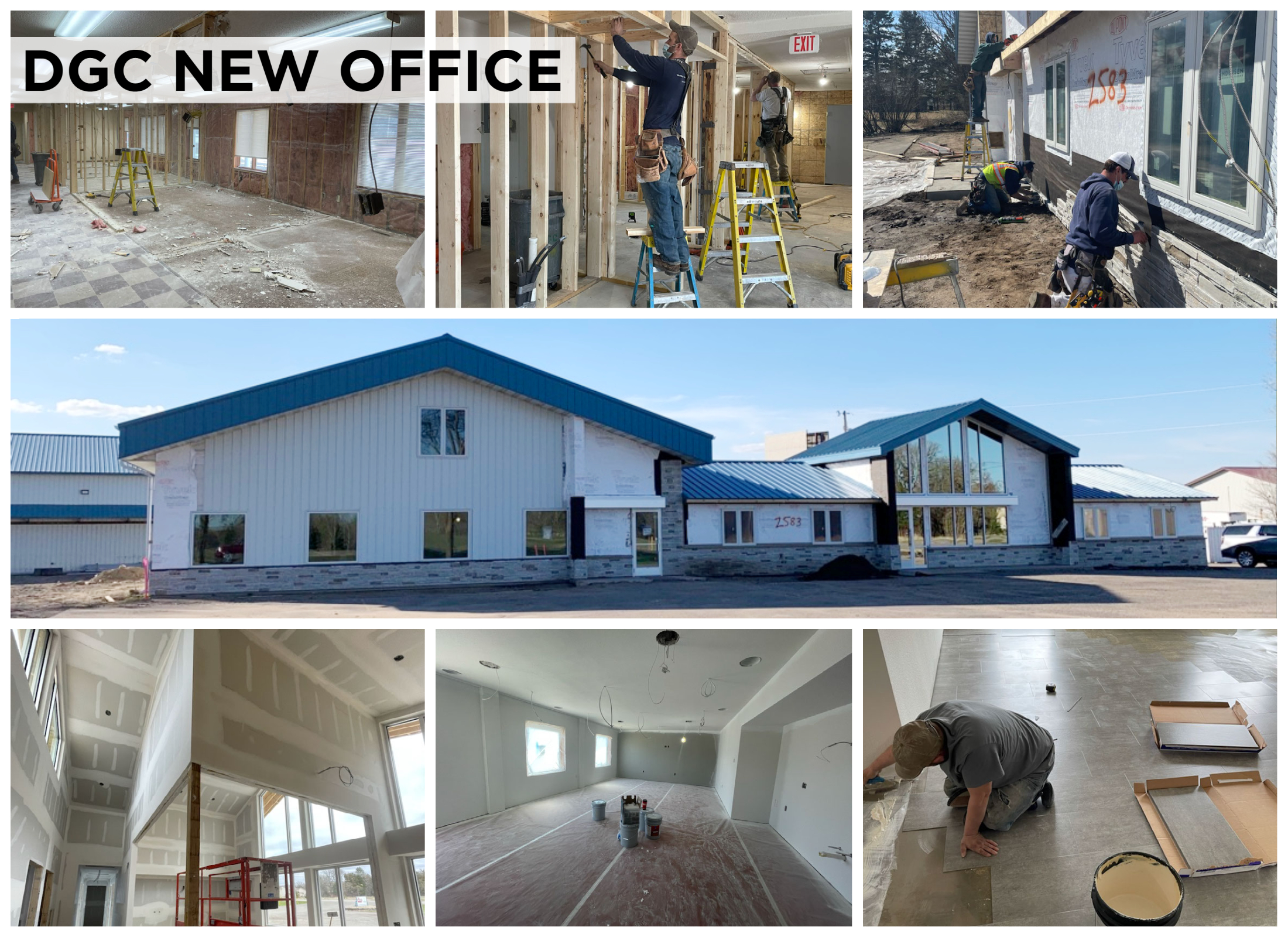 Place of Hope Ministries
Place of Hope contacted DGC for a project with a tight timeline, which is common in our industry. Dale Gruber Construction won't commit to a project, unless we know we can deliver. This philosophy however, is rare. Our team made some interior modifications at Place of Hope — we installed acoustical tile in the main hallway and built walls around the main reception area to update the area and provide more security. After that project was complete, they contacted us for another project. We are currently installing dividing walls in a common area to make more sleeping spaces available. We really appreciate repeat business from our clients.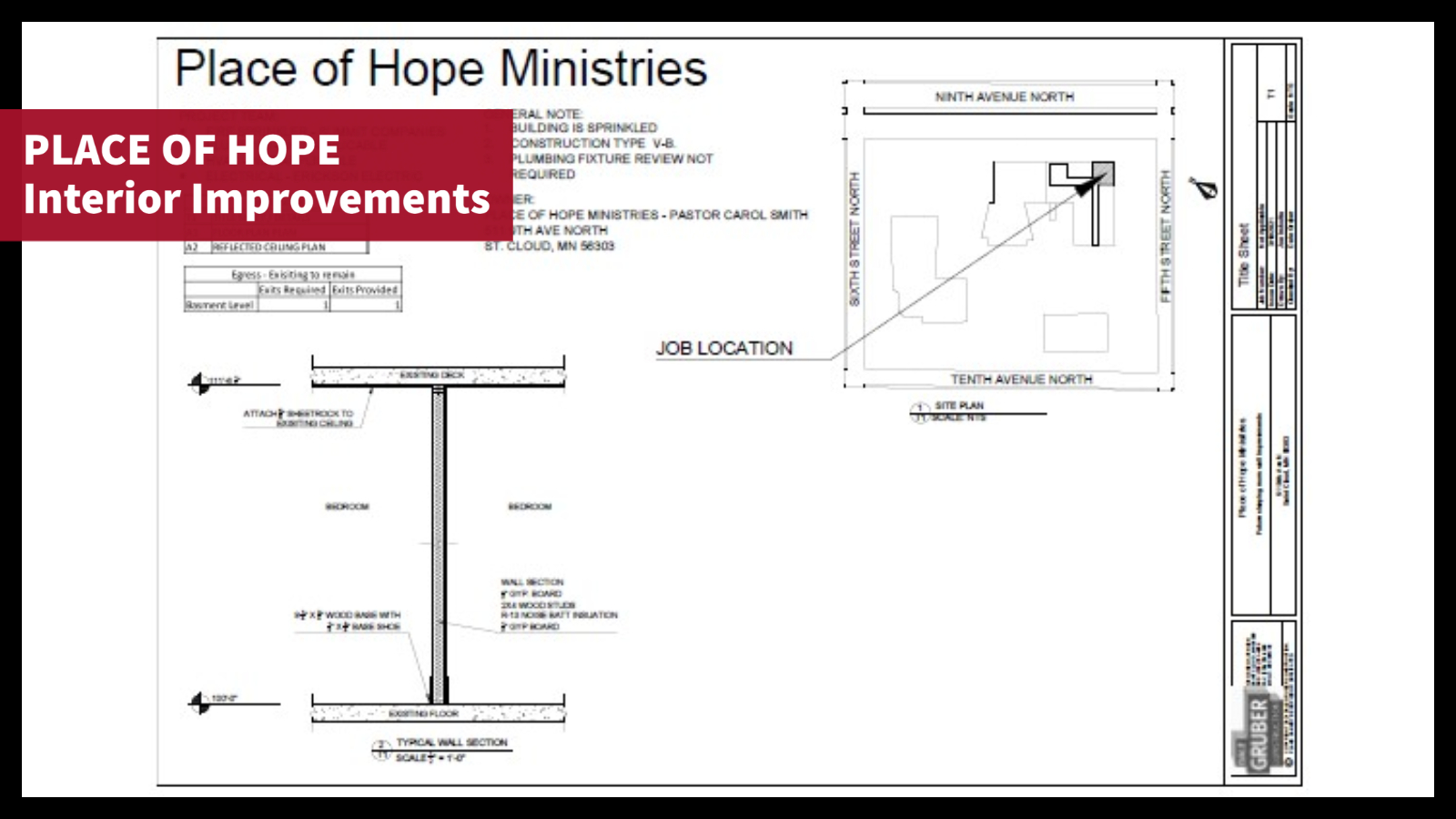 Quiet Oaks Hospice
A couple years ago, Dale Gruber Construction had the pleasure of being part of a community project for Quiet Oaks Hospice. We partnered with Strack Construction & other local companies and built a multi-purpose family gathering space. Giving back and supporting the community is important to us — click here to learn more about our community involvement. This spring, DGC will be making some improvements to the breezeway at Quiet Oaks to solve a few issues they are experiencing.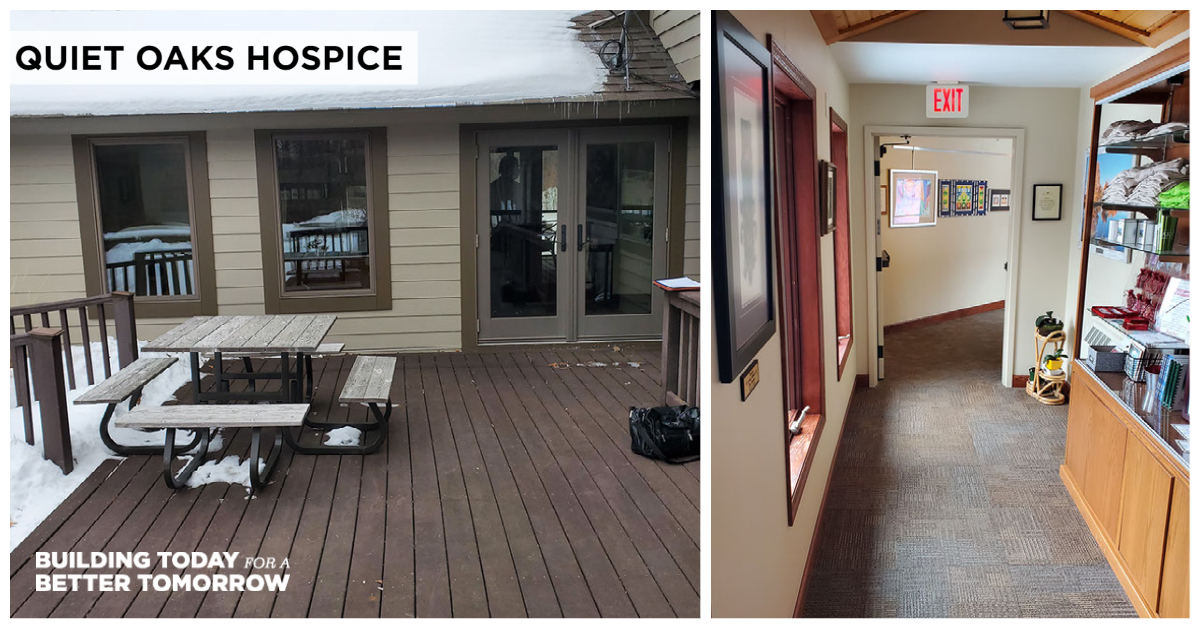 Residential Projects!
We can help with residential remodeling and home improvement projects as well! A few of our most popular projects include:
Kitchen Remodel
Bathroom Remodel
Window & Door Replacement
Additions
Porches, Decks & Pergolas
Basement Finishing
Siding & Roofing
Our team is here to help you with all your commercial and residential building needs. Contacts us!