At Dale Gruber Construction, safety and training are key factors in our everyday operations. We want to send our team home safely every night. We achieve this goal through our award winning safety and training programs.
ABC STEP Platinum Award
DGC was awarded ABC STEP Platinum Award for 2020. Rachel recently accepted the award on behalf of our team from Michael D. Bellaman, President and CEO of ABC National. STEP (Safety Training Evaluation Process) measures DGC safety processes and policies on 24 key components, leading indicators that are proven to improve safety performance and the criteria that indicate best practices. As a Platinum STEP:
328% safer than BLS (Bureau of Labor Statistics) industry average.
TRIR (Total Recordable Incident Rate) 25% below the BLS NAICS code average.
EMR (Experience Modifier Rate) at or below 0.8.
No lives lost or catastrophic incidents, company-wide, during the year.
No lives lost or catastrophic incidents, company-wide, during the previous three years resulting in an OSHA citation.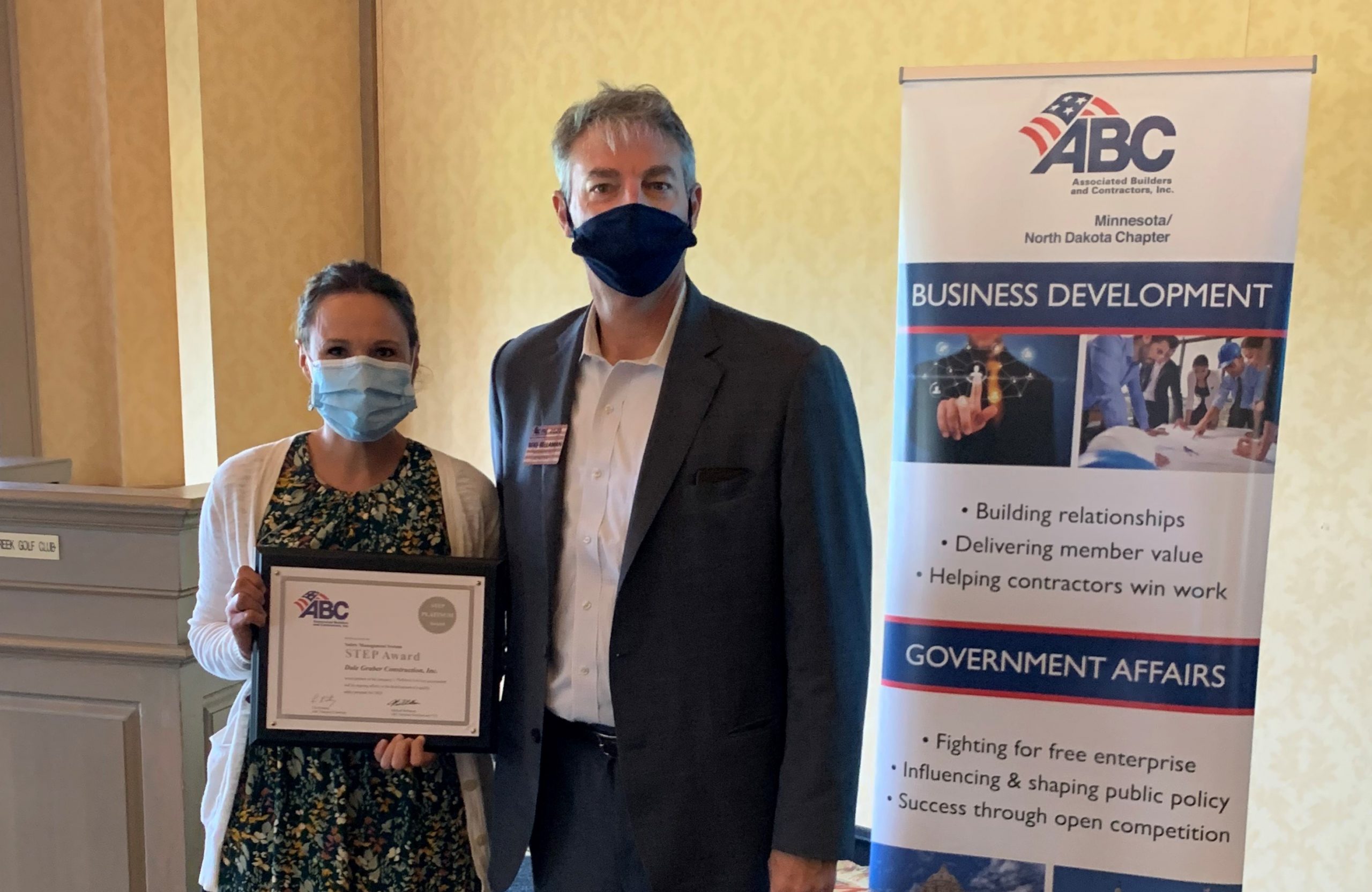 DGC MN OSHA Partnership
At DGC, we've taken our commitment to safety a step further with our involvement in the ABC OSHA Partnership. We stay current on OSHA safety rules and regulations, demonstrate safety on jobsites and document our safety training and practices.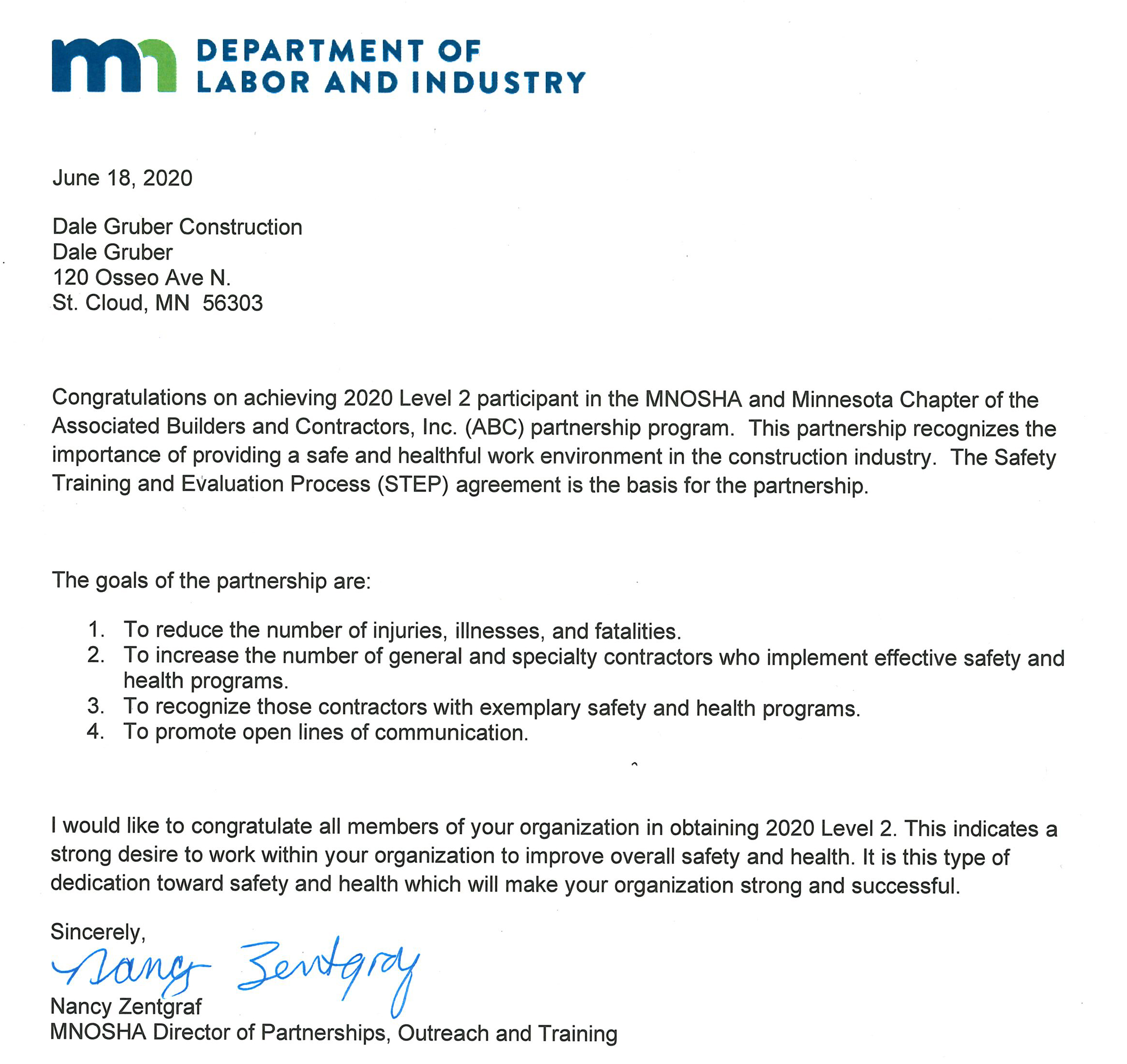 Safety is a choice and we choose to make safety a priority. If you want to work with a contractor who values the safety of their team and clients, contact Dale Gruber Construction!