The DGC team is busy working on several commercial construction projects in the St. Cloud and surrounding area. Check them out!
House of Pizza
NOW OPEN: The new House of Pizza in St. Cloud! DGC remodeled the 5,626 sqft space previously occupied by Old Chicago and transformed it into the local pizza restaurant we all love. The project involved a completely new kitchen (including the famous rotating oven!) as well as new interior and exterior finishes. We incorporated many similar design elements used at Sartell HOP. The restaurant consists of a dining area, bar and private meeting room.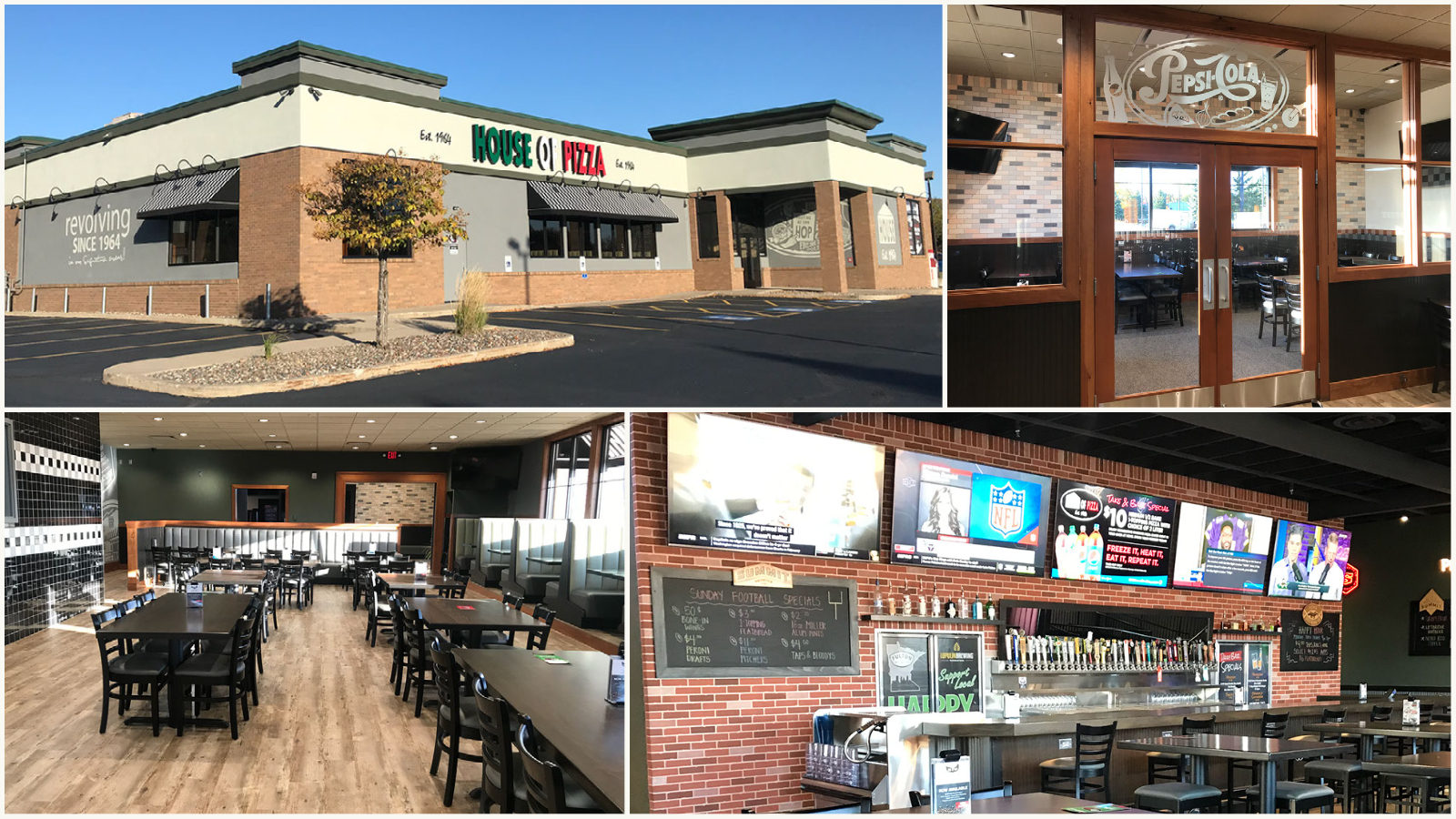 Liberty Bank Minnesota
The Liberty Bank of Minnesota in Sartell recently received an exterior update! We built a cupola and added a new metal roof. The DGC team also constructed stone columns made of Versetta Stone and we added blue LED lights; making the bank a nice focal point as you enter the city.
DGC also partnered with Liberty Bank on their Waite Park location. After experiencing fire damage, our team worked to restore the office suite, which included reconfiguration and redesign of the space to accommodate the bank's changing needs.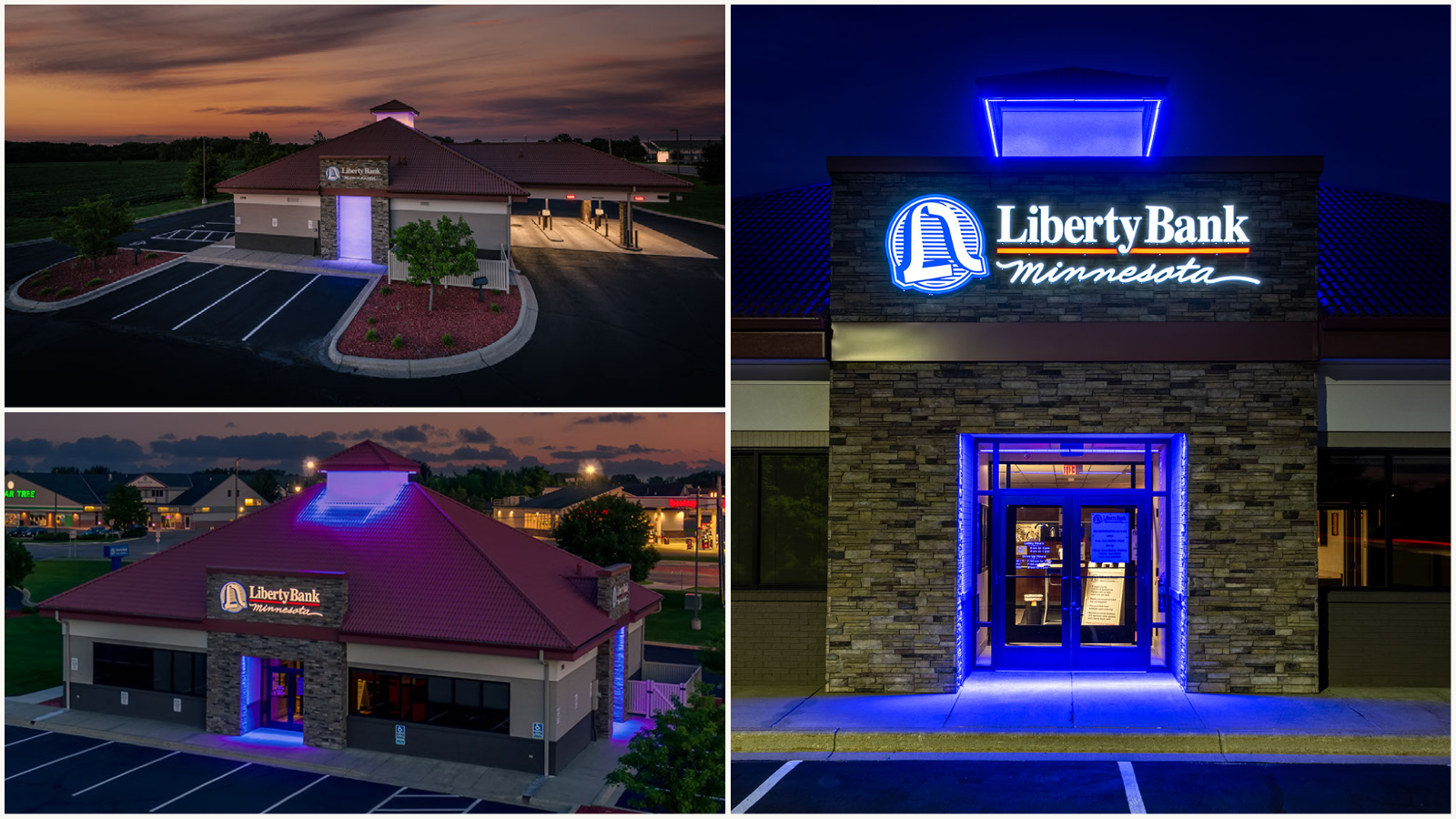 St. Ben's Monastery
Check out this before and after! DGC renovated these stairs for St. Ben's Monastery that were unsafe and in disrepair. While it may sound like a simple project, it was actually multifaceted due to a room located below the stairs. We insulated and waterproofed the existing concrete structure underneath the stairs with EPDM roofing material and spray foam. Then, a new maintenance free, powder coated aluminum stair system was installed; blending nicely with the building's historic architecture.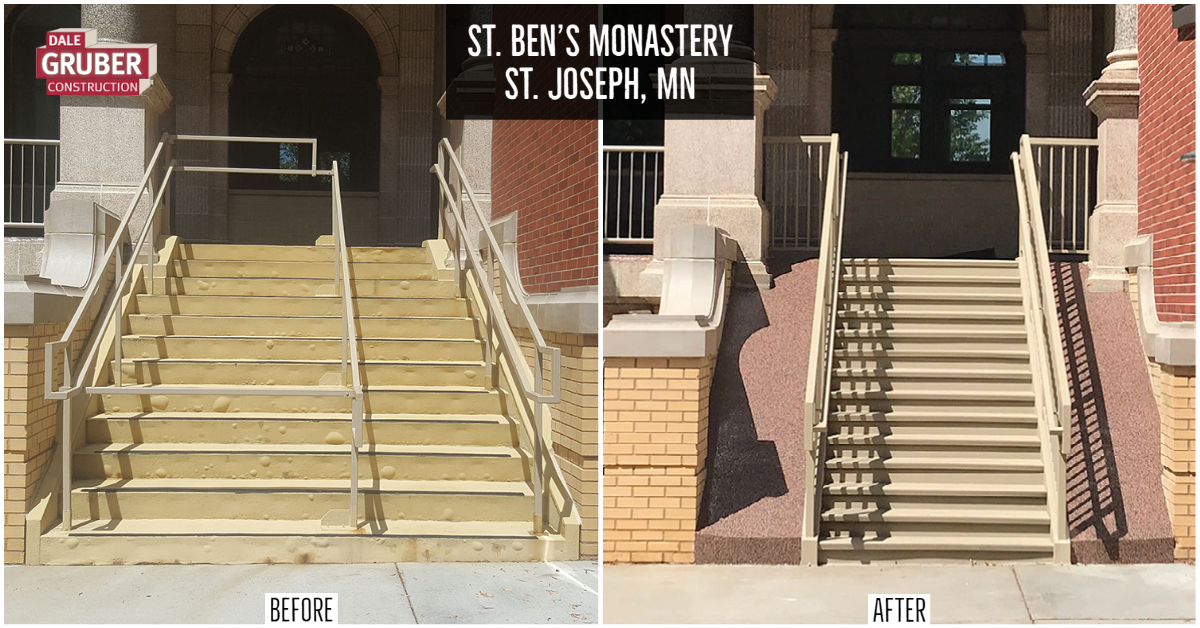 Sartell City Hall
Dale Gruber Construction is remodeling part of Sartell City Hall. One of the main goals of the project is to reconfigure the council chambers; improving overall operations and accommodating current social distance guidelines. The city hall's front entrance reception area is also getting updated with new technology to more efficiently and effectively serve visitors.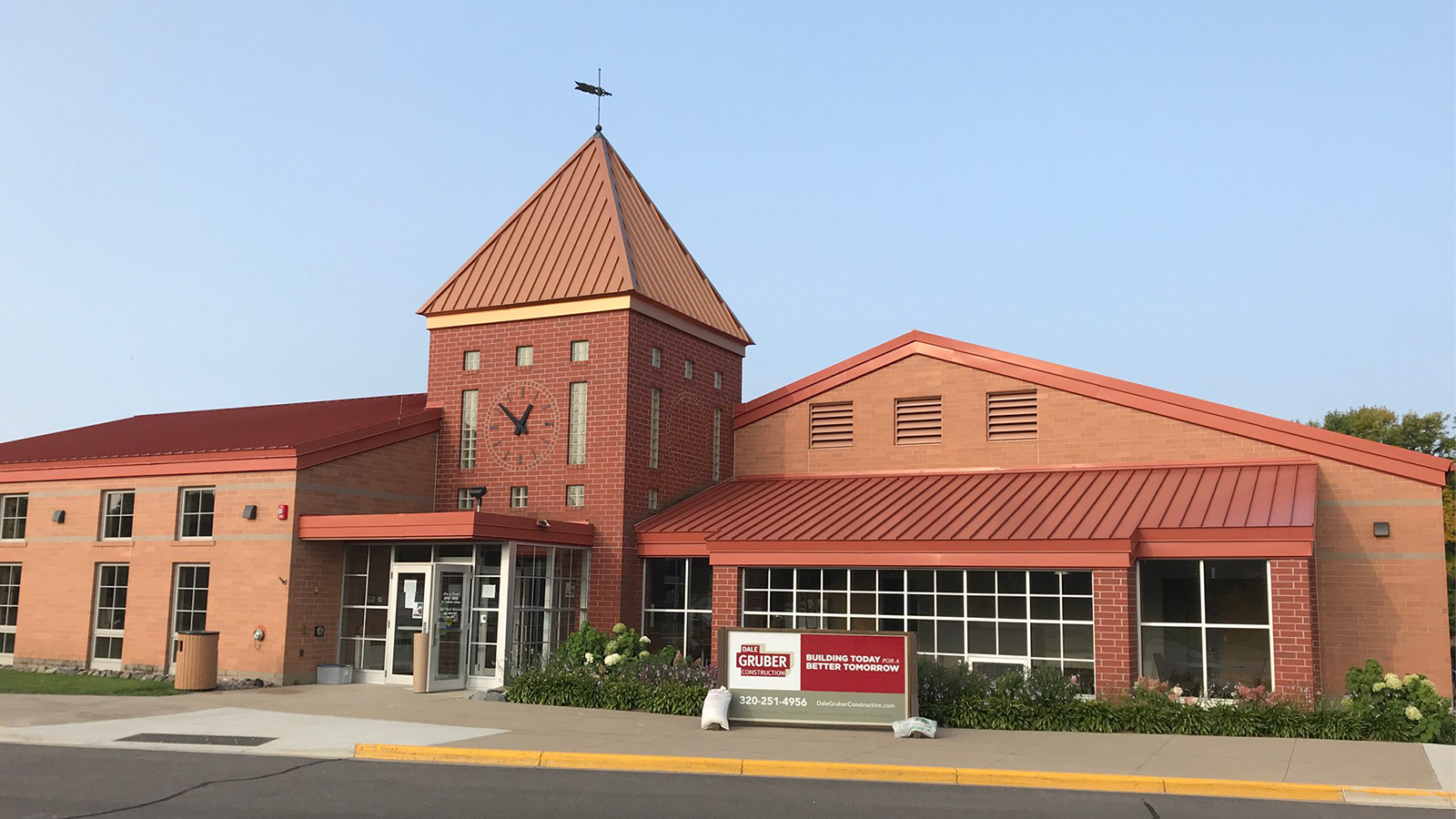 Milan Laser Hair Removal
Coming soon: Milan Laser Hair Removal! DGC is remodeling the 1,600 sqft space located in the small strip mall adjacent to Panera in St. Cloud. The tenant buildout consists of complete demolition of existing, building of new walls and all new finishes. The project is on schedule to be completed at the end of November. Exciting to have a new business in St. Cloud!