Our team recently built a Amish Country pergola for Mill Creek Neighborhood Association. We selected Amish Country because of the high quality of materials and craftsmanship, the ability to customize, ease of installation and value! Continue reading to learn more about Amish Country Gazebos & Pergolas!
About Amish Country Gazebos
Amish Country Gazebos is a family owned business operated by four brothers and located in Lancaster County, Pennsylvania. They are the nation's leading retailer of custom-built gazebos, but also manufacture pergolas and pavilions! Amish Country Gazebos prides itself on quality workmanship and offers a lifetime guarantee. Their products are reasonably priced and include a step-by-step assembly guide. From our experience, Amish Country Gazebos is a great company to work with and provides excellent customer service.
Pergola Options
Pergolas are such a nice way to enjoy the outdoors; offering a perfect balance of sun and shade. They also make a great centerpiece for any exterior landscape. Amish Country Gazebos makes two styles of pergolas — Classic and Montana. Pergola material options include wood, vinyl or aluminum. You can also get a retractable awning. The Design Your Own Pergola page on the Amish Country website allows you to select your style, size, color, etc; showing a preview of your pergola. They also have a pergola in a box option, which offers less customization, but is even more economical. Check out some pergola design options…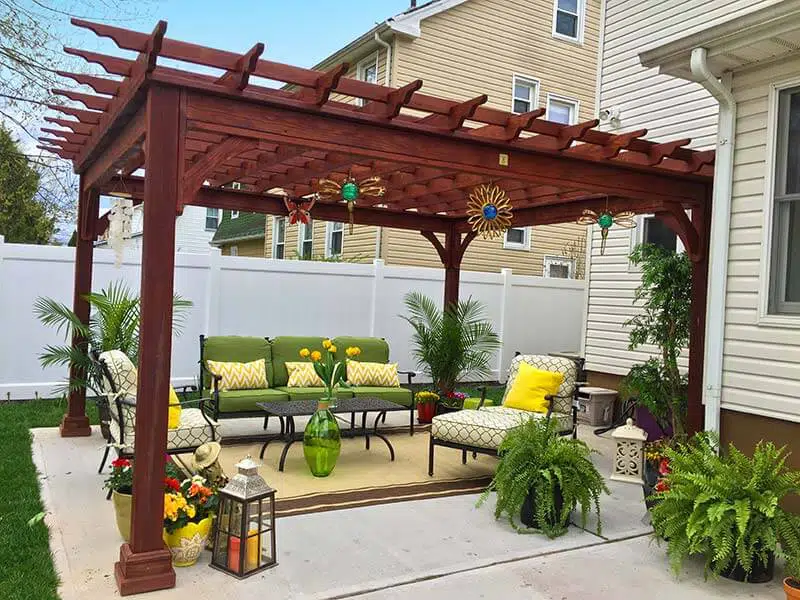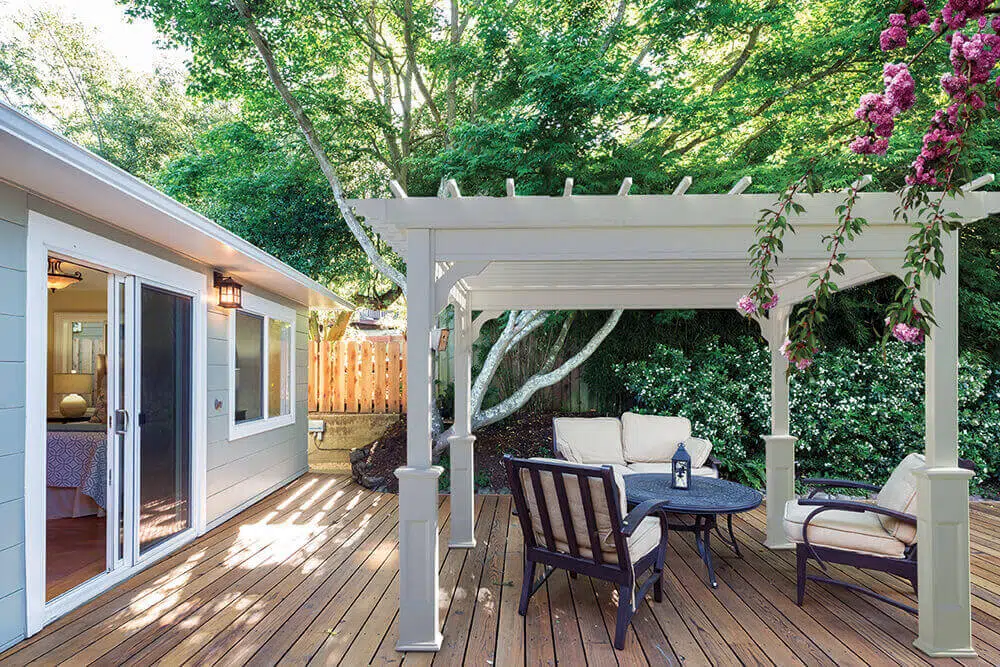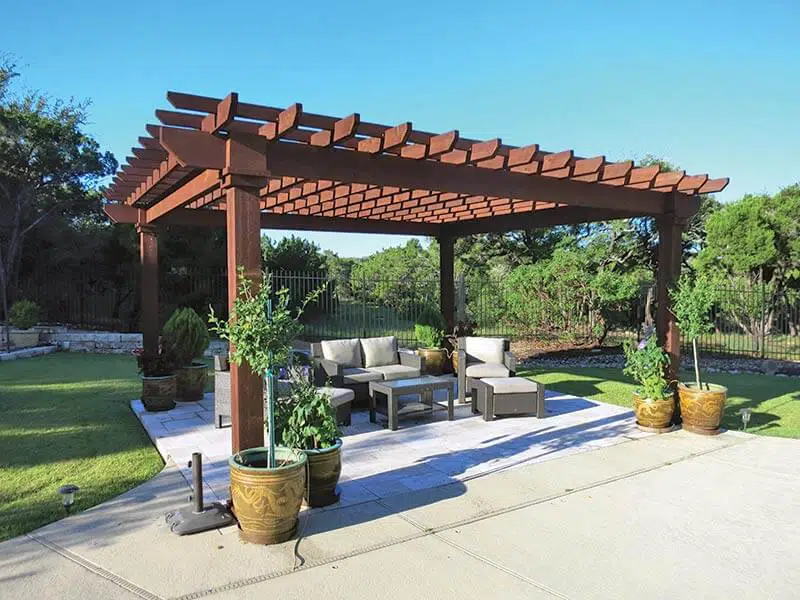 Gazebo Options
Gazebos are so charming and yet functional! Amish Country Gazebos are suitable for gardens, hot tubs, dining and more. The Design Your Gazebo feature is also available on their website, allowing you to really customize your gazebo. Options include: 
Material (wood or vinyl)
Shape (octagon, oval or rectangle)
Size
Roof style & material
Cornice, Braces, Railings & Posts
Deck material
Accessories & More
Check out some gazebo design options…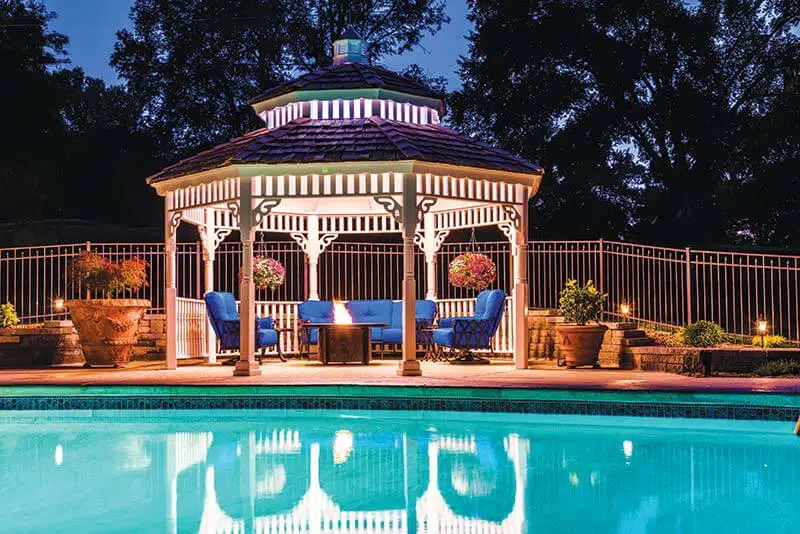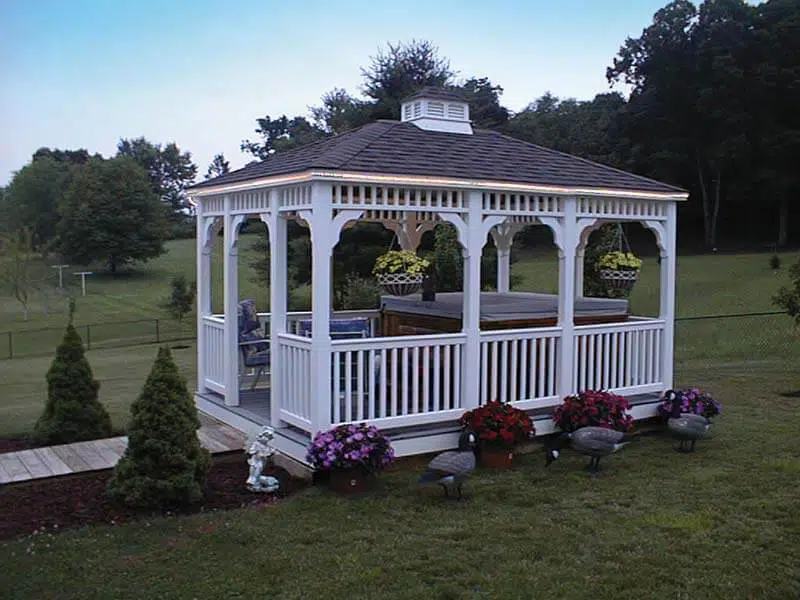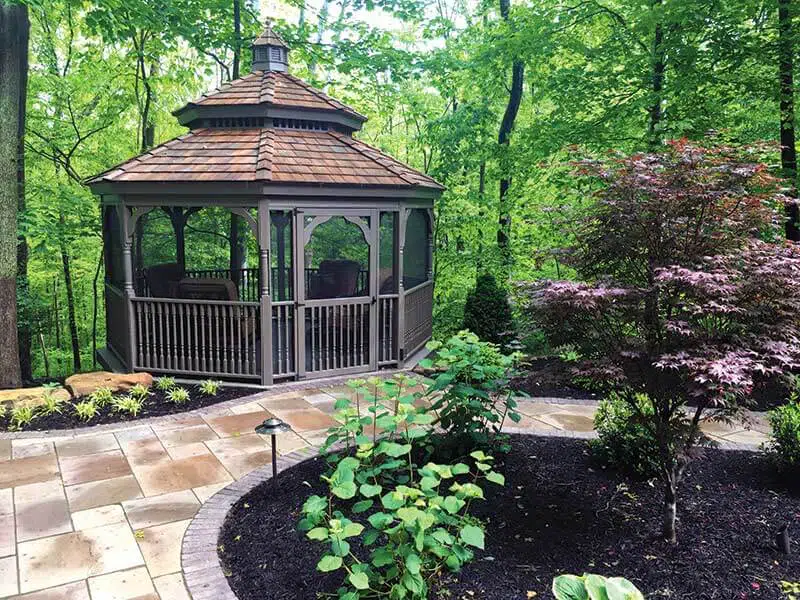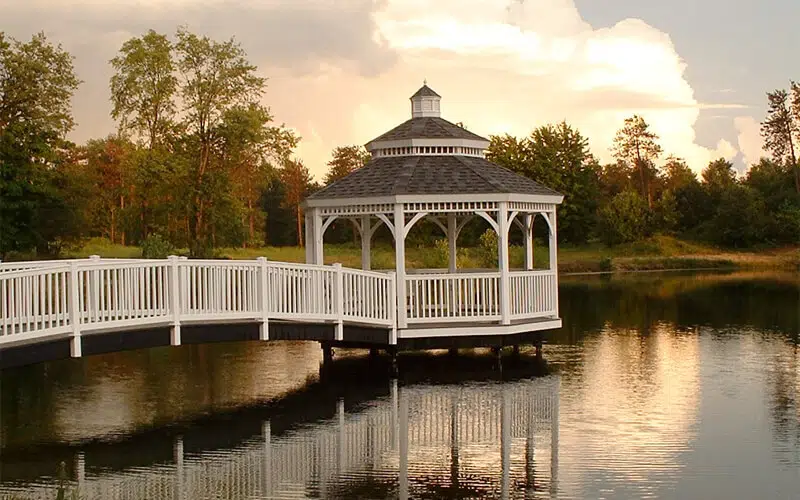 Source: amishgazebos.com
Would you like to add a pergola or gazebo to your outdoor space? Contact us!