The interior of your office space is an important aspect of your building's design. We work closely with our clients to create interiors that are appealing to their employees, clients, business partners and guests. Incorporating graphics in a professional office can have a big impact and really transform a space. While graphics can serve many purposes in an office building, we are going to highlight just a few.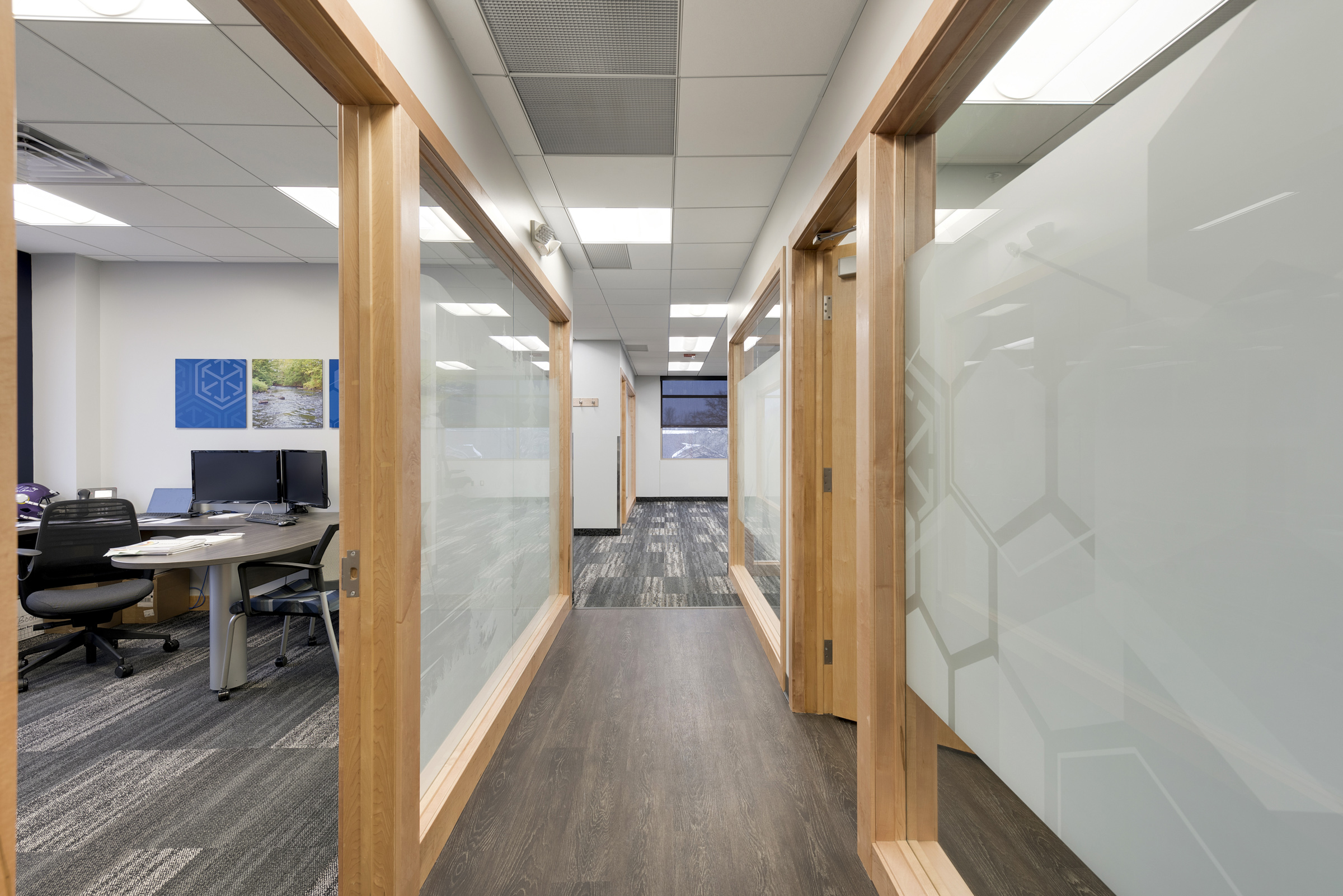 Using glass in office settings is nice as it creates a light and bright space. The downside is glass is transparent and in many office environments, privacy is a concern. Perforated graphics are the perfect solution. One-way visilibity graphics can be applied to walls and/or doors in areas such as conference rooms and offices to maintain privacy.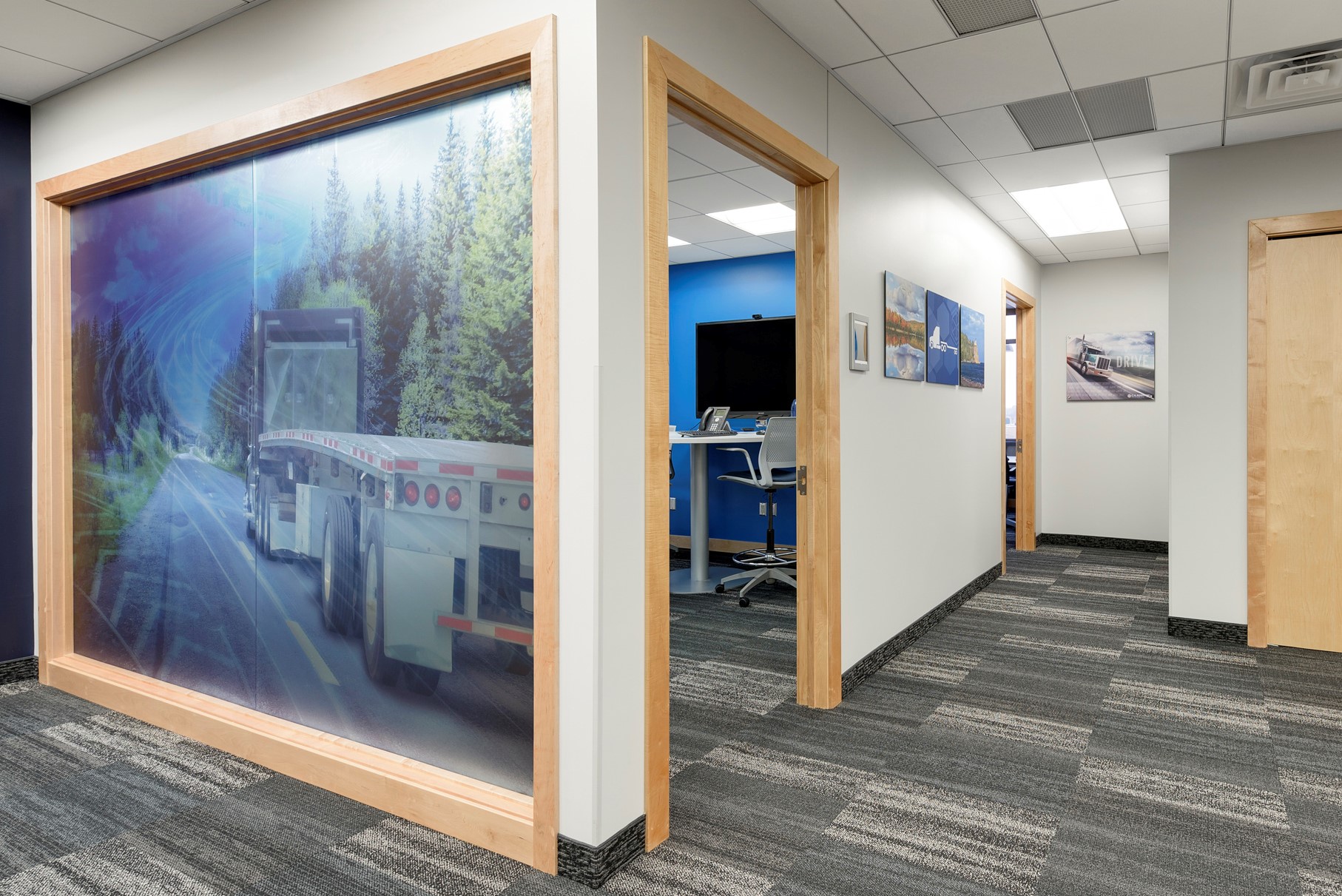 Graphics can be a great way to communicate your company's brand to anyone who enters your office. Studies show people are way more likely to remember things they see than hear or read. Graphics that display information about your company — your logo, history, services –anything that explains who you are and what you do, adds life to your office and strengthens your brand.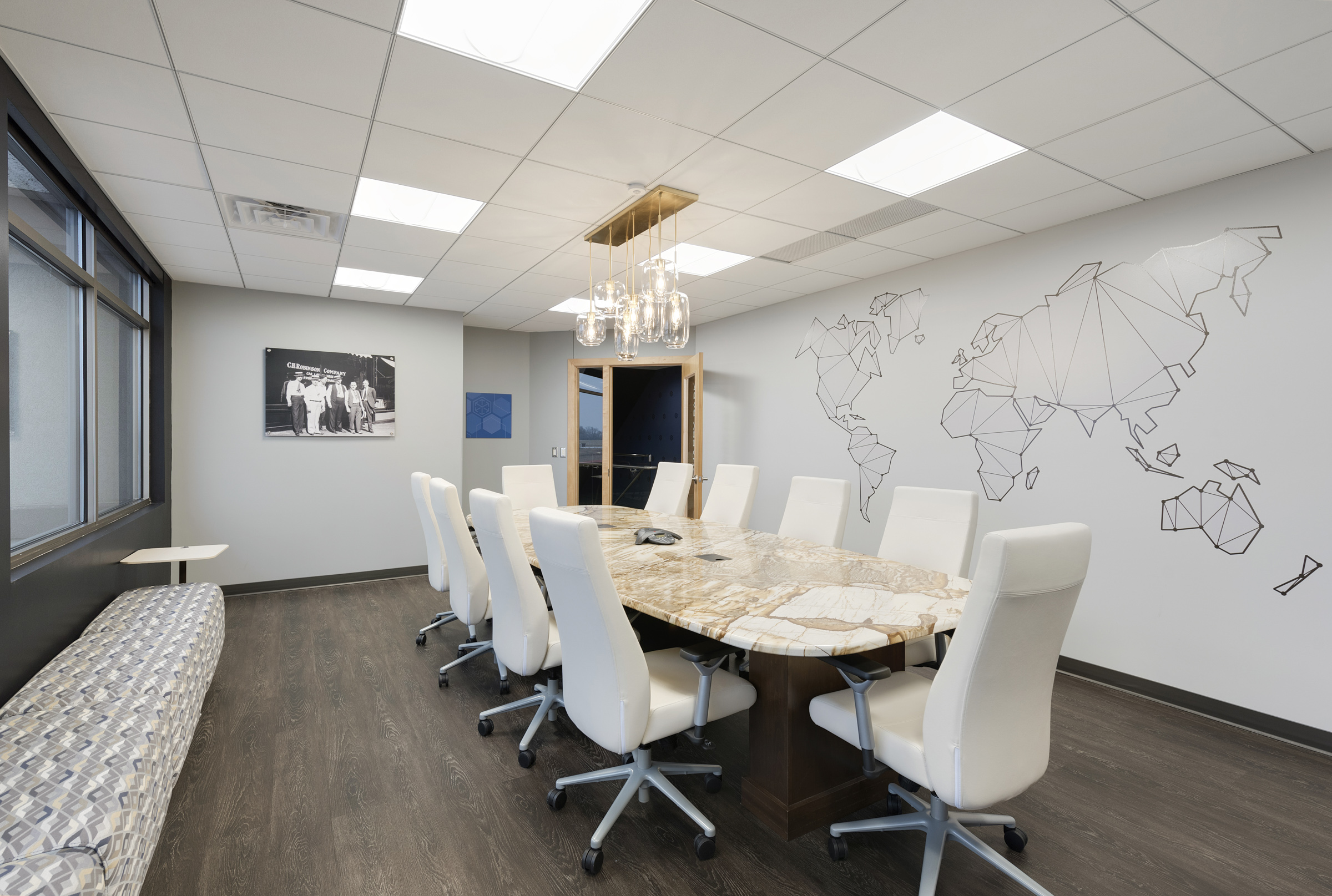 Graphics can also be used to create a work environment that has many benefits including: boost company morale, improve communication, energize staff, unify company culture and recruit & retain employees.
Dale Gruber Construction recently built the new office space for C.H. Robinson in Sartell, MN. As you can see from the above images, C.H. Robinson did an excellent job of incorporating graphics in their office design. CLICK HERE to learn more about the project. 
What do your building's lobby, offices, hallways and conference rooms look like? Could your office space benefit from graphics? Contact DGC to improve your office!