The DGC team is always looking for innovative building products and processes to best suit our client's needs. We are especially mindful of the importance of utilizing cost effective solutions, while still achieving our high building standards.
A great building product we'd like to highlight is Sto Specialty Finishes. With Sto Specialty Finishes, you can replicate basically any look including: brick, granite, limestone and metal. Sto Specialty Finishes offer endless design possibilities that deliver:
Substantial cost savings
Long-term performance
Opportunities for creativity
Virtually any look to your project
Dale Gruber Construction used Sto Specialty Finishes on several commercial projects over the years including Sisters of St. Ben's Monastery (featured above), Liberty Bank Minnesota and House of Pizza. For the Sisters of St. Ben's project, StoCreativ Brick was the perfect building product. The project involved building a structure to enclose the elevator. We selected StoCreativ Brick for this project for several reasons:
1. Match Existing. As commercial remodelers, a common challenge is blending the new with existing. We had a couple different brick colors to try to match. We could have ordered custom bricks, but in larger quantities, it is not exactly budget-friendly. With StoCreativ Brick, we were able to closely match the existing brick.
2. Cost Effective. As already mentioned, custom brick would have been significantly more expensive than the StoCreativ Brick finish. Also, bricks are heavy and require a substantial structure to support their weight load. Building this structure would equate an increase in labor hours.
3. Code Requirements. Of course with everything we build, we follow the strict code requirements set by the State of Minnesota. For the elevator structure to meet the ADA requirements, there needed to be a certain clearance around the elevator. The thickness of standard brick plus the structure to support the brick, would not allow for enough clearance. StoCreativ Brick finish was the perfect solution as it is a fraction of the thickness and weight of standard brick and therefore met the code requirements.
4. Working Conditions. At DGC, we always try our best to complete the project with as little disruption to our client's day-to-day as possible. StoCreativ Brick allowed for minimal crew on the jobsite. We were also working in a fairly tight space, but we were able to apply the StoCreativ Brick finish efficiently and effectively. Using brick would have been more challenging and invasive.
Sto Creativ Brick is just one example of the many specialty finishes available by Sto. Continue reading to learn more about the other Sto Specialty Finish options.
The StoCreativ® Brick is a cost-effective, time and energy efficient way to achieve the classic look of brick. This decorative finish system is offered in a range of shapes, colors, patterns, thickness and textures so you can create a variety of looks.
Quick & simple application process
Suitable for interior or exterior
Perfect for building restoration – can match any brick veneer
Lightweight system reduces costly structural requirements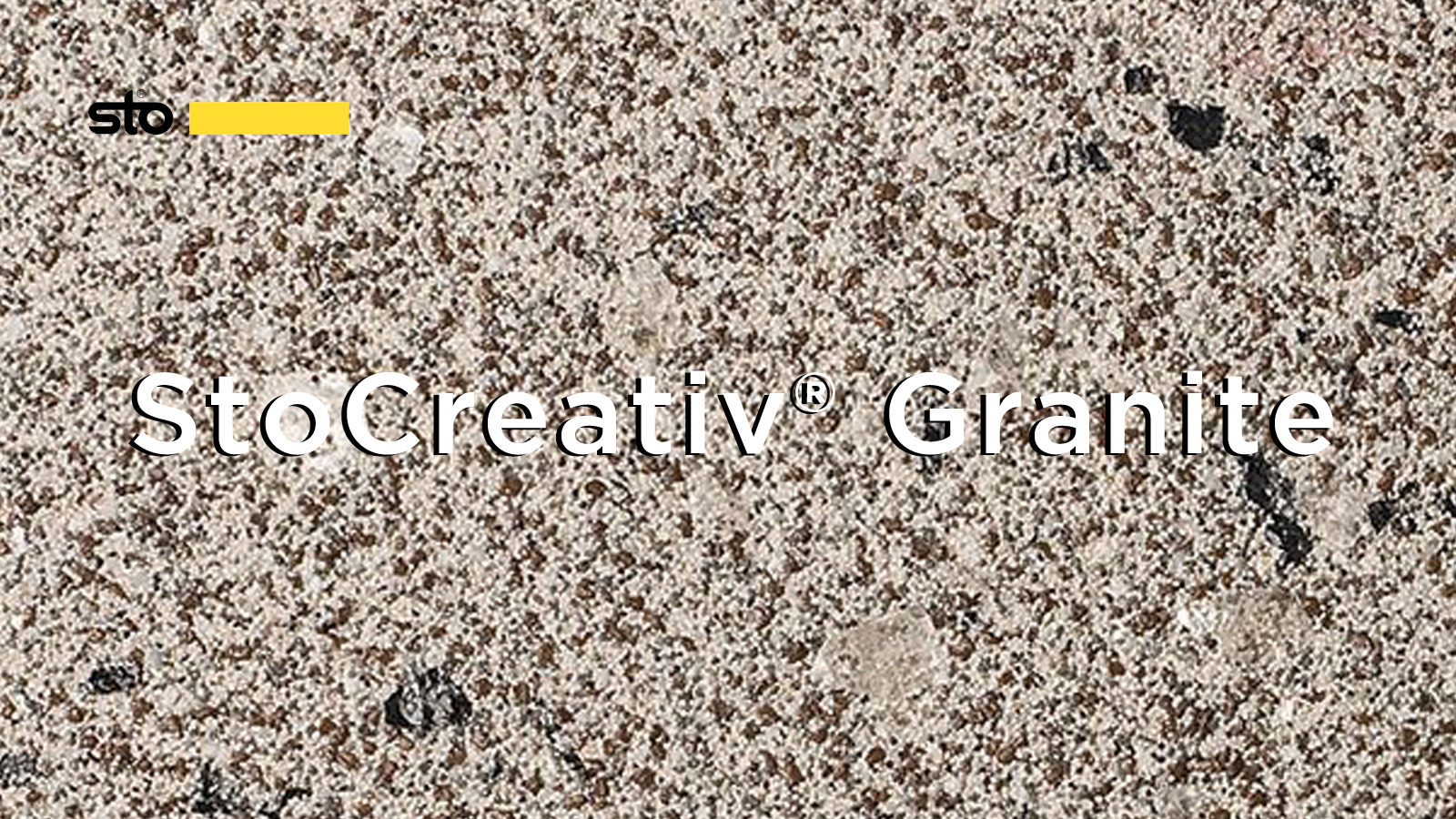 StoCreativ® Granite is an acrylic-based interior and exterior wall finish, designed to give the look of cut or polished granite, but in a versatile, lightweight finish coating. It is very durable and low maintenance; great for new construction or renovation.
Smooth, lustrous granite look with less weight
Vapor permeable allows substrate to breathe naturally
Ready-mixed, ready to use, no additive needed
Pure acrylic, excellent adhesion
Water based – safe, non-toxic, cleans up with water
VOC compliant
Sto Limestone Finish allows you to get the beautiful look and feel of natural Limestone at a fraction of the expense. With Sto Limestone, architectural elements like arches and reliefs can easily be made to have the appearance of limestone, while reducing the load of additional weight on your structure.
Lasting uniform color and many color choices
Durable 100% acrylic-based finish
Cost savings on materials, application and structural requirements
Moisture and wind resistant
Water based – safe & nontoxic
Stolit® Milano offers many decorative finish options – from a fine grit texture to ultra smooth metallic panels.
Many looks are possible including Venetian plaster, metal and concrete
Suitable for interior or exterior
Can be tinted in a range of colors
Cost effective & time efficient application
Low maintenance
Moisture resistant & vapor permeable
Ready-mixed, water based & low VOC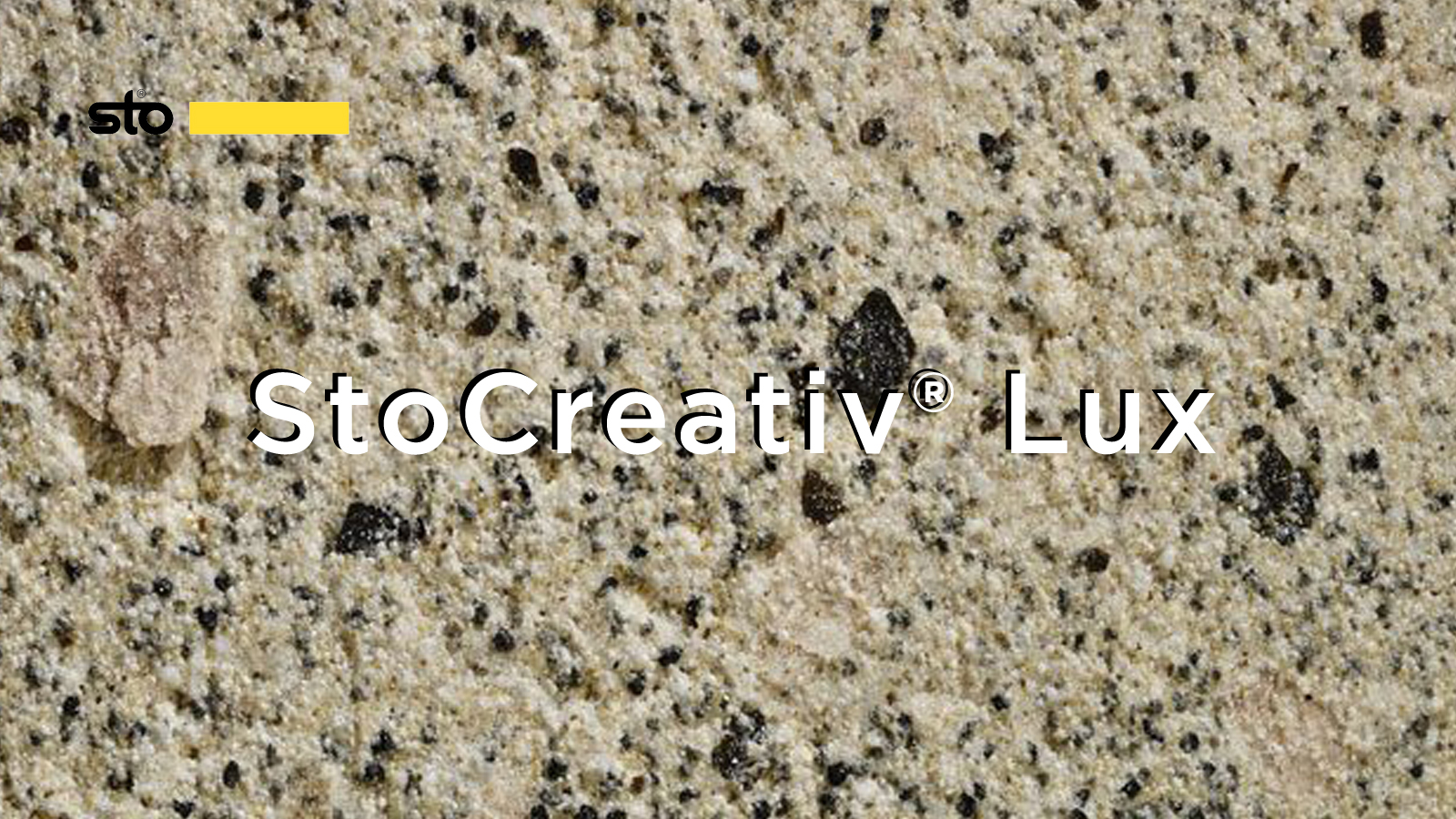 StoCreativ® Lux wall finish combines the texture and depth of natural stone with the added luster of reflective materials at a fraction of the cost of real stone or metal. Available in 6 different looks, this durable finish can be applied onto very intricate architectural shapes.
Reflective materials – unique lustrous look
Vapor permeable – allows substrate to breath naturally
Ready-mixed – ready to use, no additive needed, easy application
Light weight – fast application, cost effective
Water based – safe, non-toxic, cleans up with water
VOC compliant
With StoTique®, you can achieve an antique or mottled appearance; making the surface look hundreds of years old.
Many rich colors and texture options
Easy installation
Great for commercial or residential projects
Can be used on interior or exterior applications
Reliable performance
Blends nicely with existing
Sto GraniTex™ is spray applied and available in a rage of color combinations designed to look and feel like natural stone.  This acrylic-based interior and exterior wall finish is formulated for durability and low maintenance in new construction and renovation.
Ready to use; no additive needed
Unlimited design capabilities
Creates the look of cut stone & granite, with less weight
Vapor permeable – allows substrate to breathe naturally
Excellent adhesion and weather ability
UV resistant; colors remain bright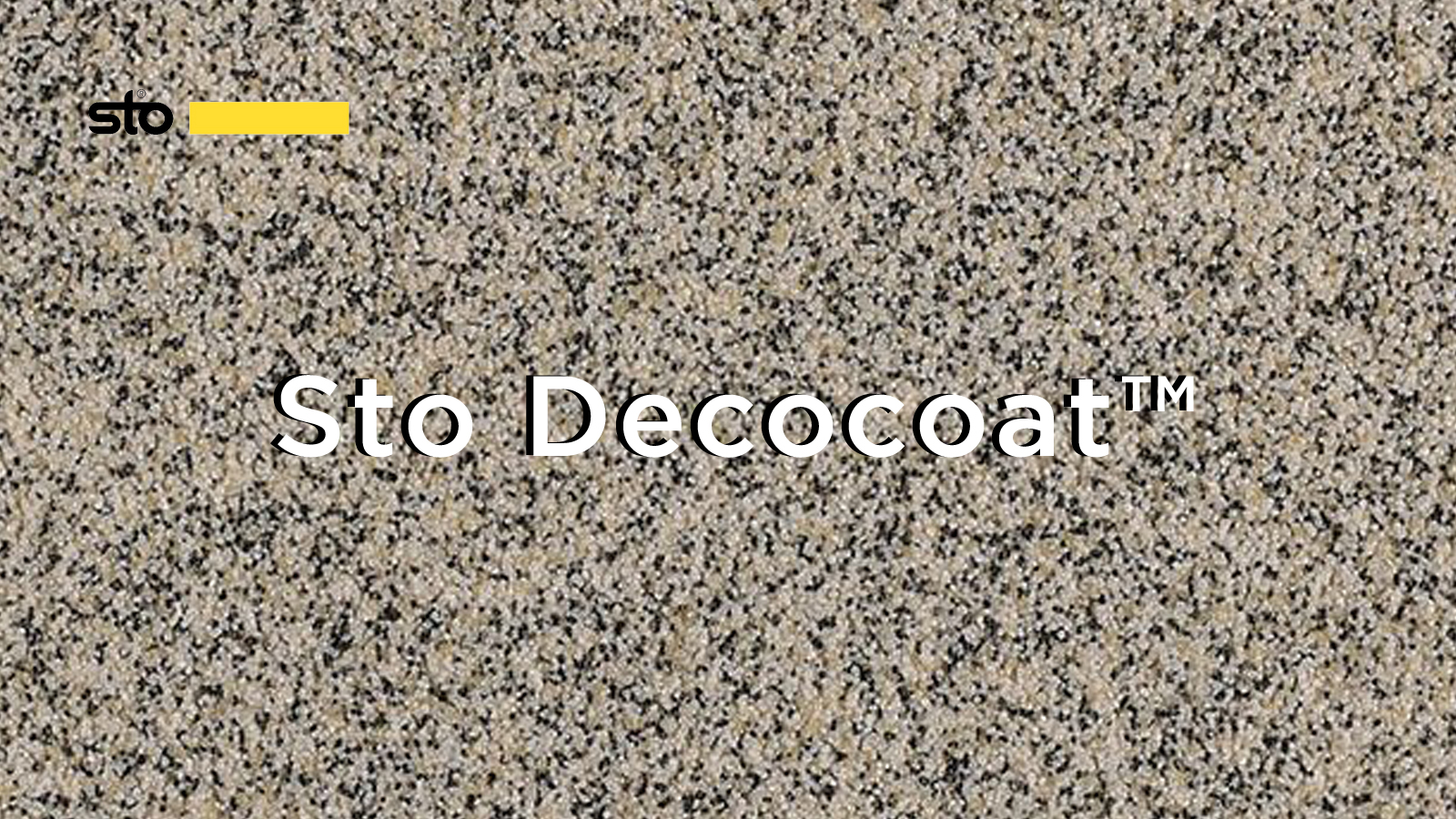 Sto Decocoat™ is a high performance wall and floor coating; making it great for high traffic areas such as healthcare facilities, schools, restaurants, commercial settings and more. Composed of fine variegated aggregate encased in a pure acrylic binder.
Engineered for exceptional performance – won't tear or peel
Simple to clean & patch
Can be used as interior or exterior coating
Custom color combinations available
Vapor permeable
Water based
VOC compliant
Interested in using a Sto Specialty Finish on your commercial project? Contact us! We'd be happy to work with you and answer any questions you may have.
Source: stocorp.com