Dale Gruber Construction is a member of the Associated Builders & Contractors Minnesota/North Dakota Chapter; an association that supports the merit shop philosophy. DGC team members – Dale Gruber & Rachel Gruber recently attended ABC's annual Excellence in Construction awards banquet. The event honors its members awards in safety and EIC project winners.
Dale Gruber Construction was awarded the ABC STEP Level II for our commitment to safety. Click here to learn more about our safety program.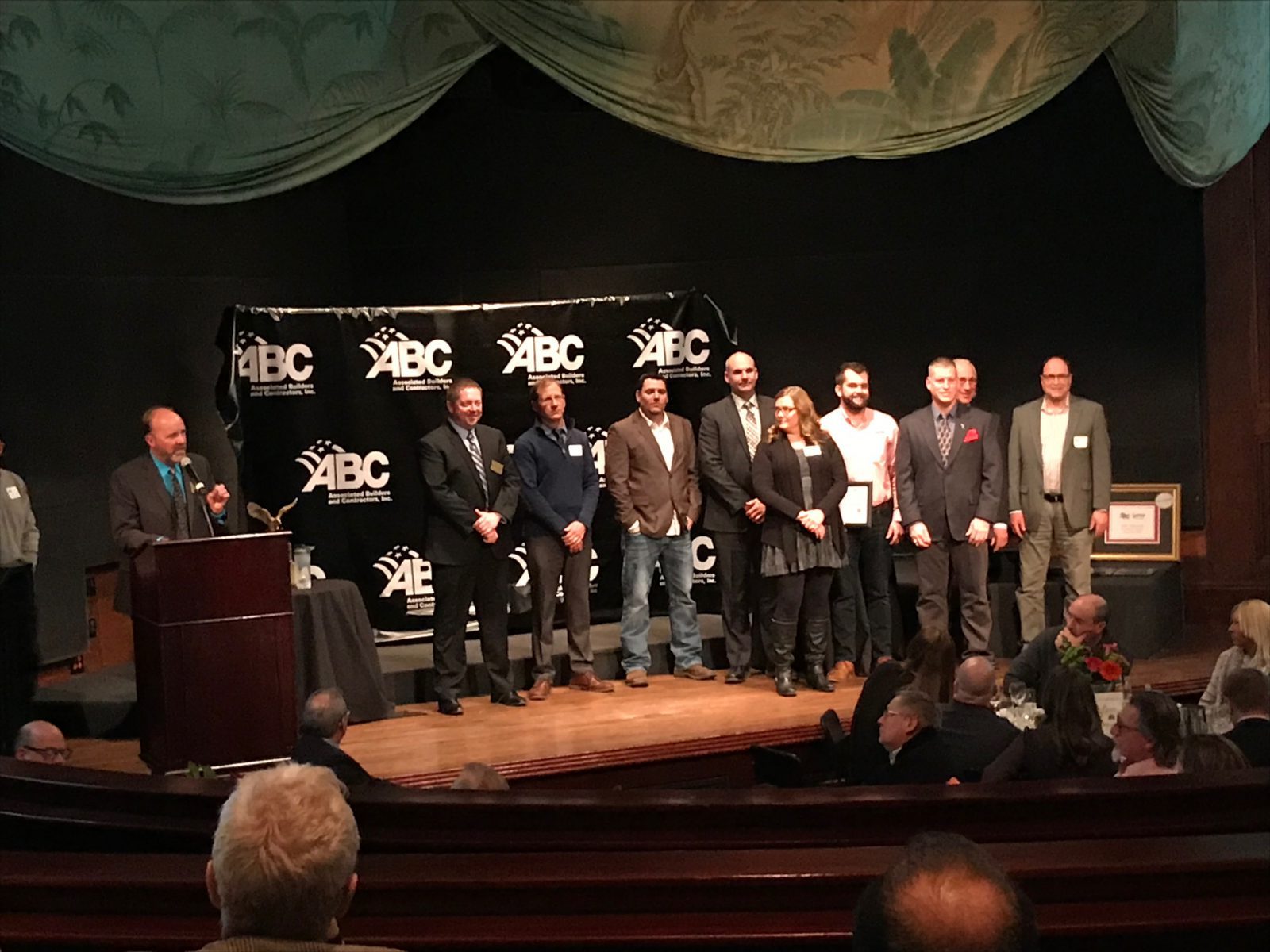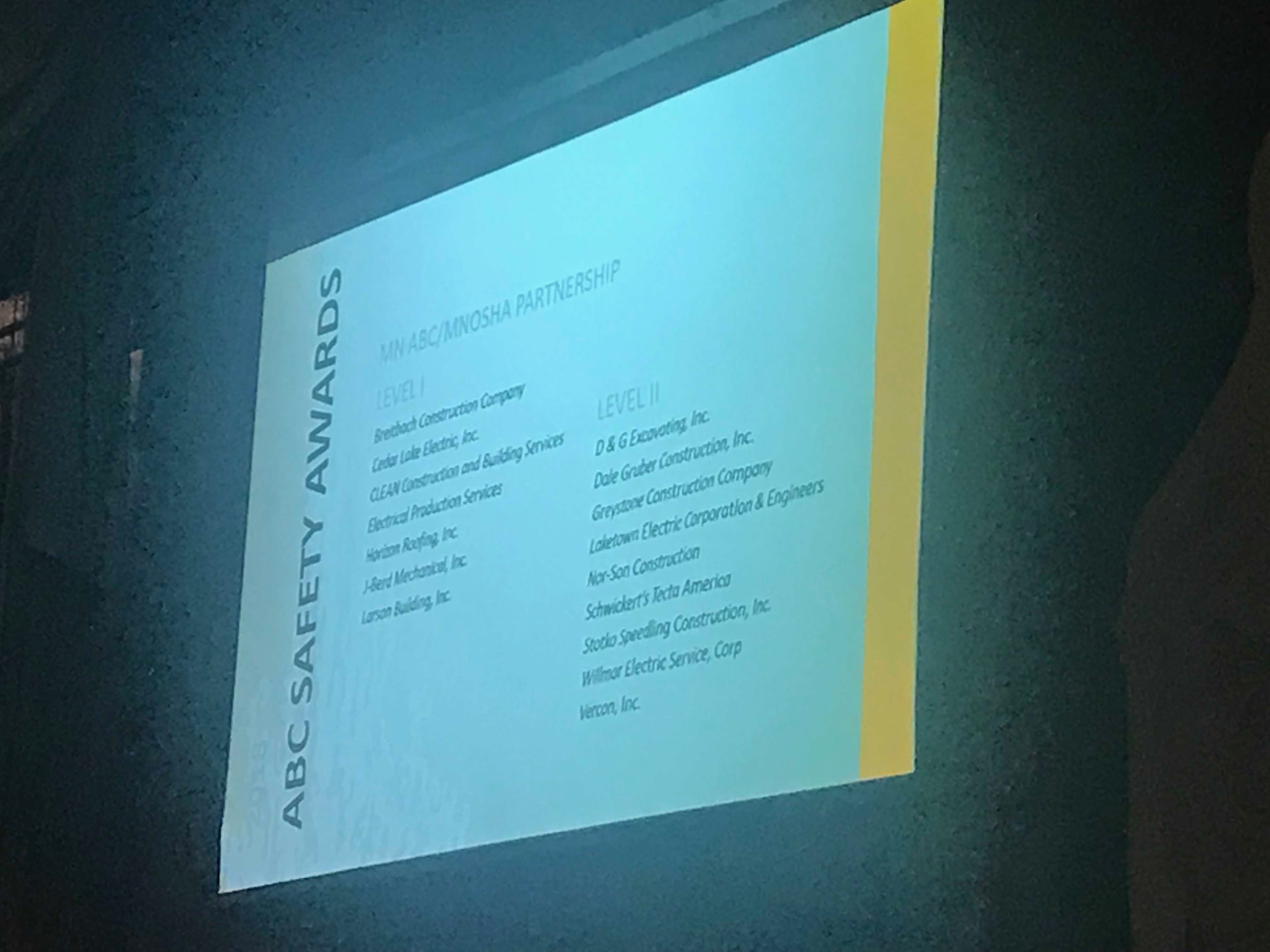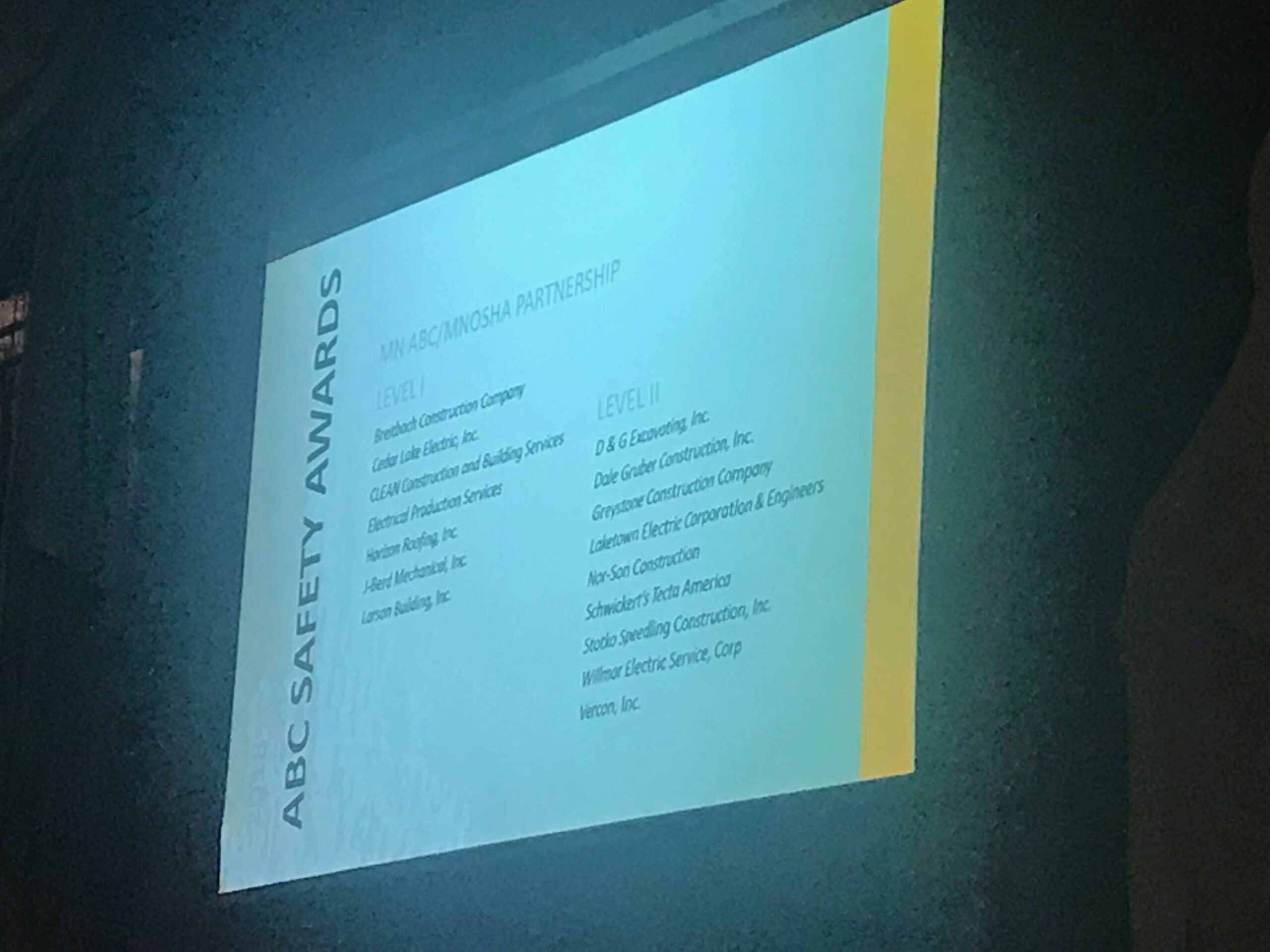 Congratulations to all the winners!