Every year, the leading paint brands announce their 'Color of the Year.' The selections reflect either current or future trends in home design. We're highlighting a few paint colors; showing how they can be used and recommended color pairings.
As you begin to think about your home remodeling plans for 2019 or maybe you read our 'How to Prep your Home for the Holidays' guide and decided to spruce up a room with a fresh coat of paint, consider these 2019 Colors of the Year.
Sherwin-Williams – Cavern Clay
Sherwin-Williams' 2019 Color of the Year is Cavern Clay SW 7701 (290-C6). Cavern Clay is very warm, earthy and reminiscent of the 1970s. Do you think avocado colored kitchen appliances will also be trendy in 2019?
"We believe 2019 will be a renaissance of the 1970s — with a twist. In the coming year, we will embrace our pioneering spirits and artisan ingenuity. Our 2019 Color of the Year, Cavern Clay, embodies renewal, simplicity and free-spirited, bohemian flair." -Sue Wadden, director of color marketing at Sherwin-Williams.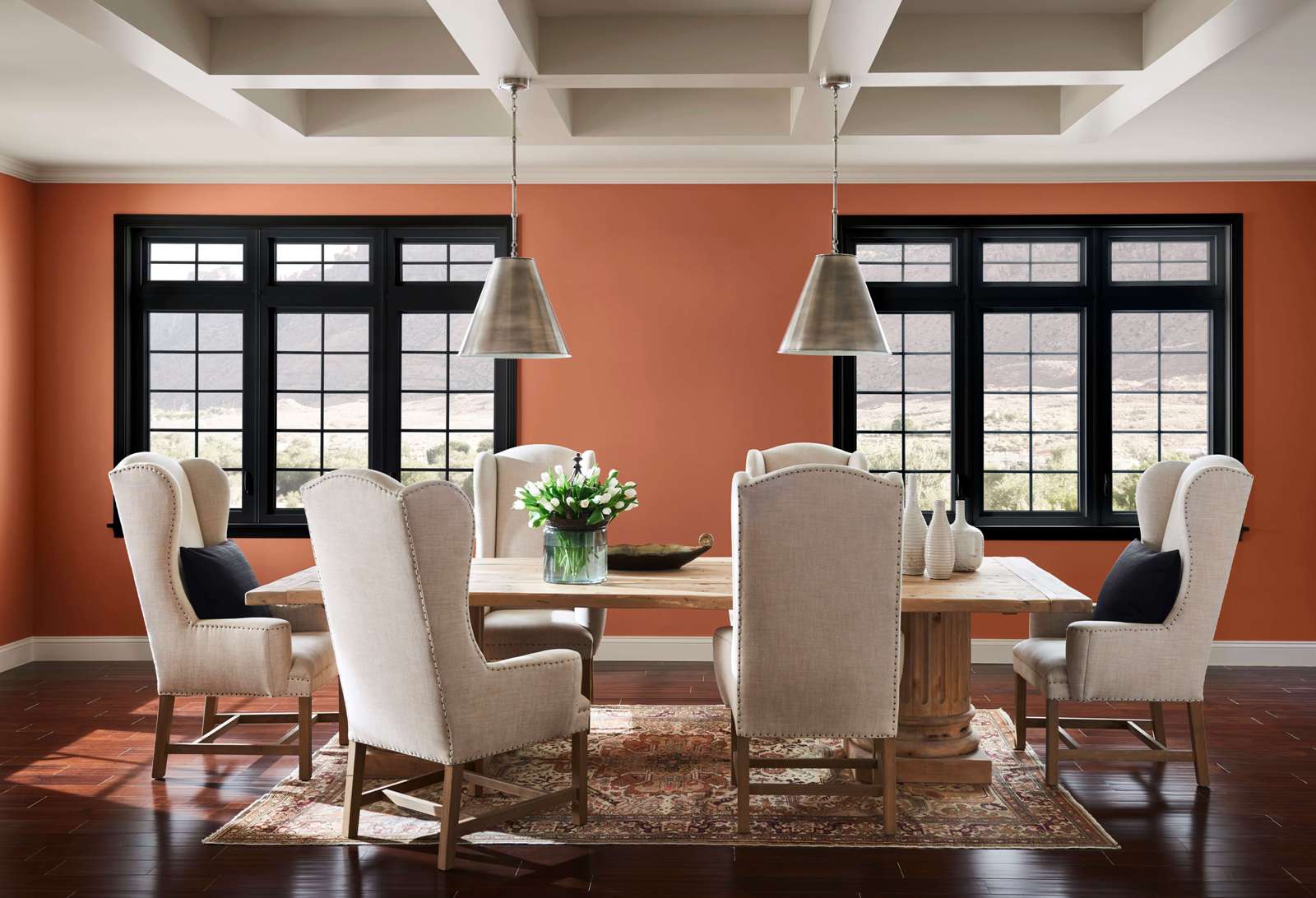 Cavern Clay – Pair It With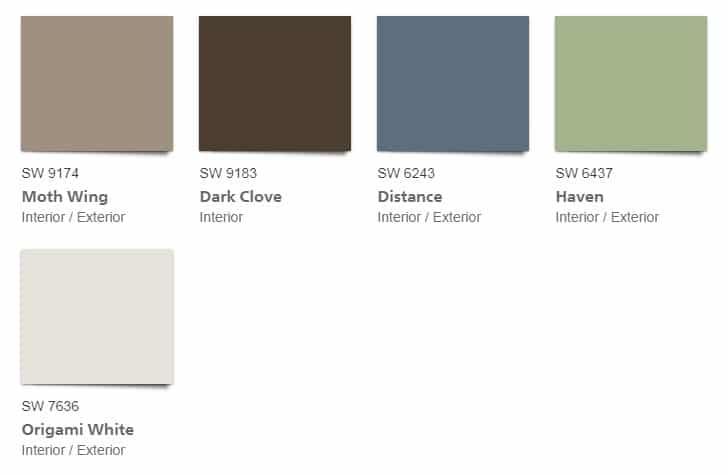 Sherwin-Williams Colormix Forecast 2019
Sherwin-Williams Colormix Forecast is a master color trends palette consisting of 42 colors that are also divided into six personalities — Shapeshifter, Wanderer, Aficionado, Enthusiast, Naturalist and Raconteur. Click here to check it out. Which personality palette are you?

Images from Sherwin-Williams
Benjamin Moore – Metropolitan
Benjamin Moore's 2019 Color of the Year is Metropolitan AF-690. Metropolitan is a soothing neutral. Looking for that perfect gray paint color? Metropolitan may just be your answer!
"Metropolitan AF-690 emanates nuance, harmony and extravagant ease. Always adaptable, it softens to matte or shimmers with sheen. It's neutral. It's understated. It just is. This is color, off-duty." — Ellen O'Neill, Benjamin Moore & Co.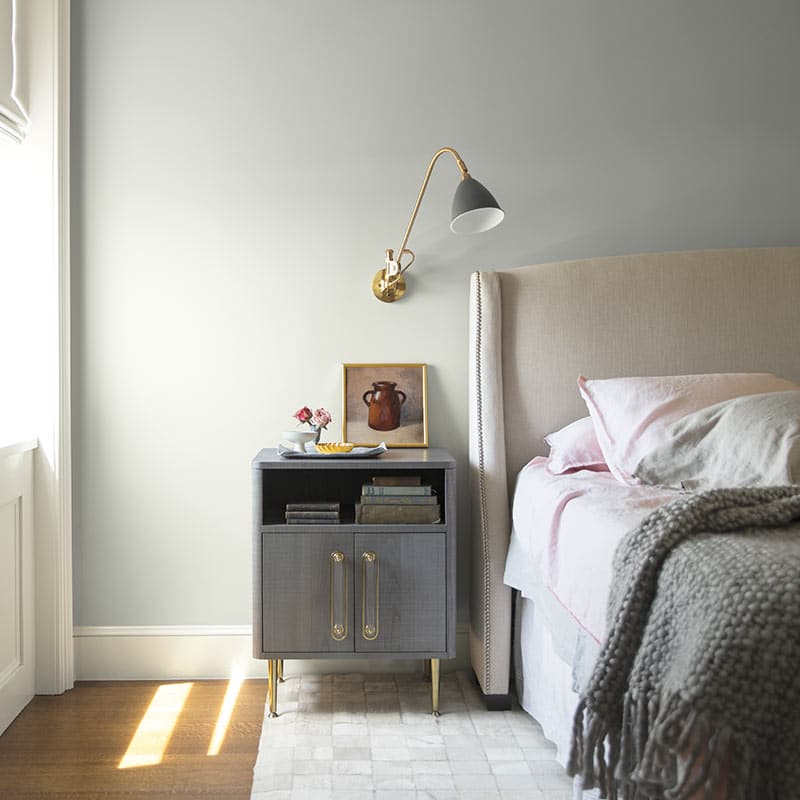 Metropolitan – Pair It With
Images from Benjamin Moore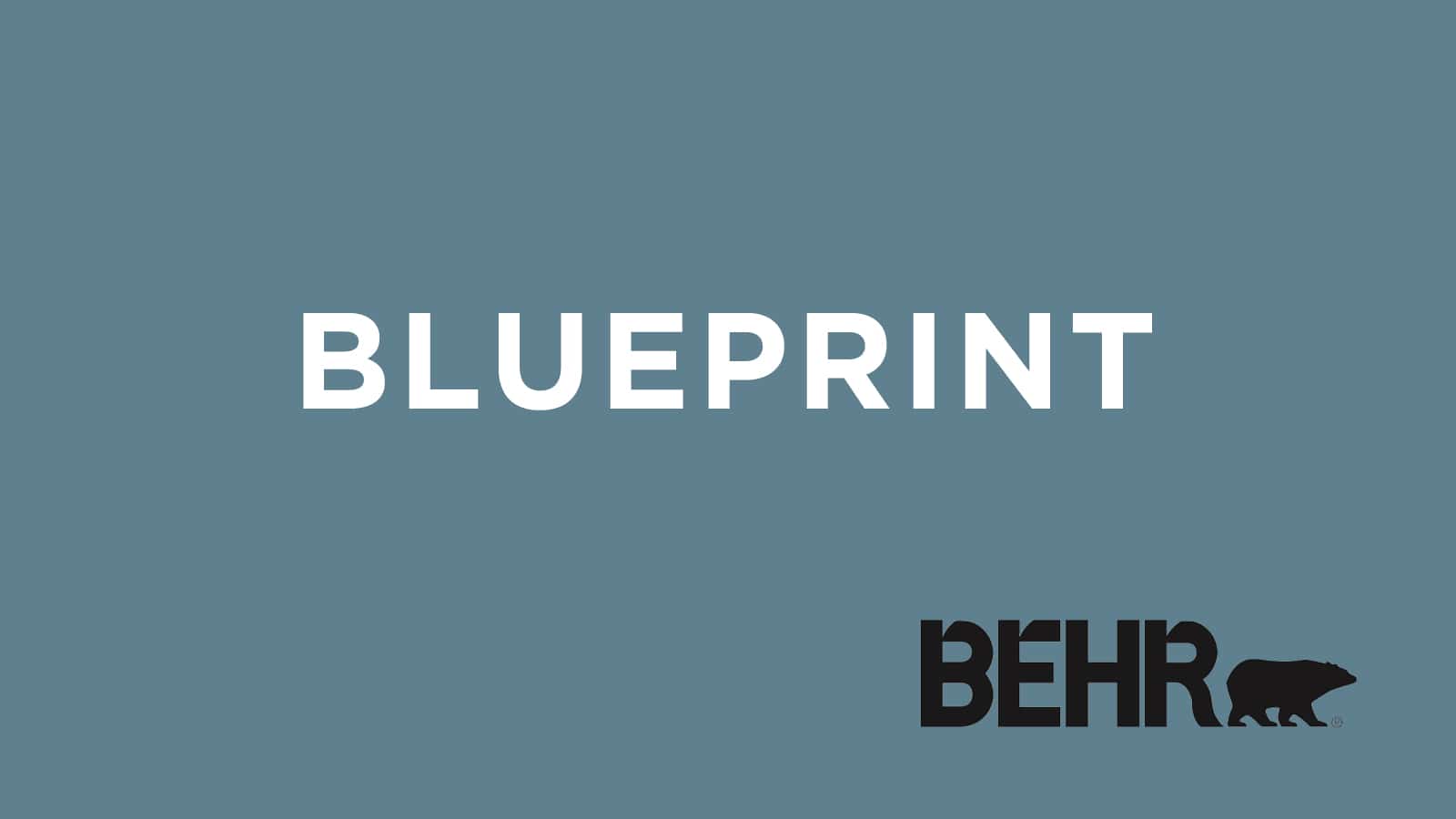 Behr's 2019 Color of the Year is Blueprint S470-5. They had us at hello with the name, Blueprint (Thank you Behr for the nod to the building industry!). Blueprint is striking, yet inviting.
 "Much like the sketches builders rely on to bring an architectural design to life, Blueprint S470-5 lays a foundation for consumers to make their unique vision a reality. This universally appealing hue provides a steady stream of positivity and is poised to be an instant classic for years to come."  – Erika Woelfel, vice president of color and creative services at Behr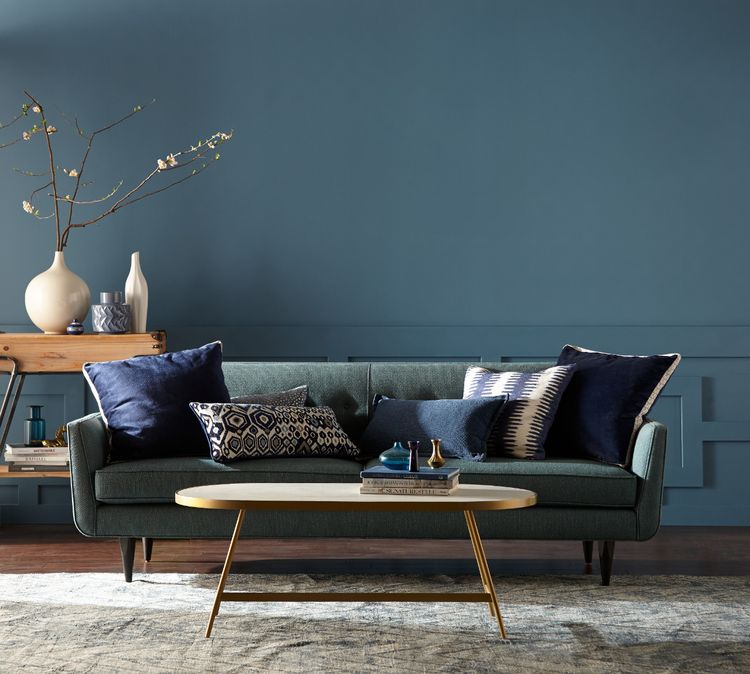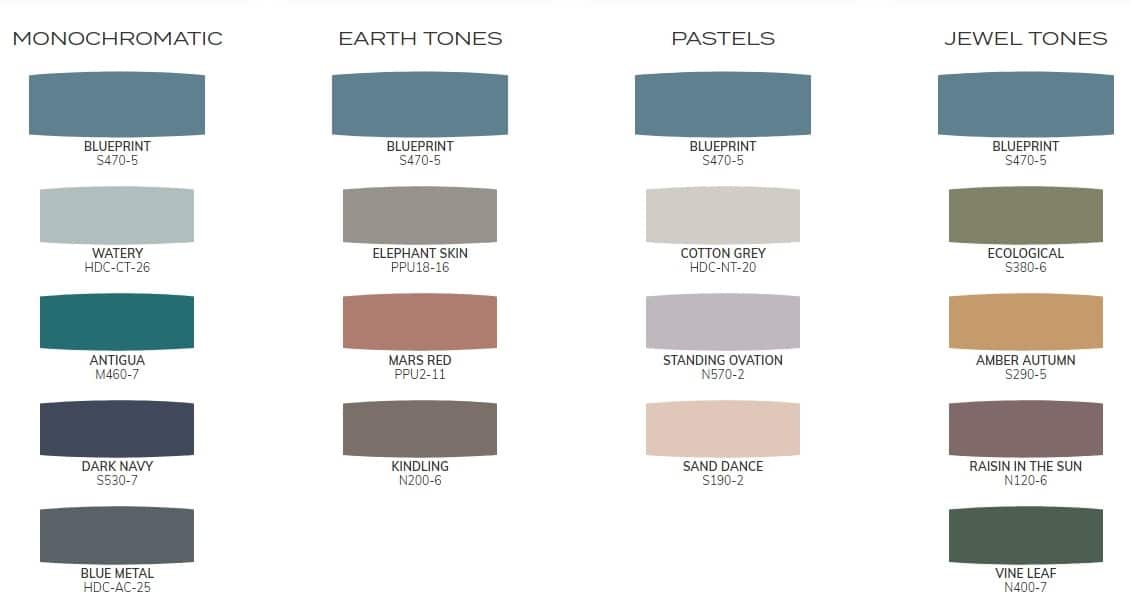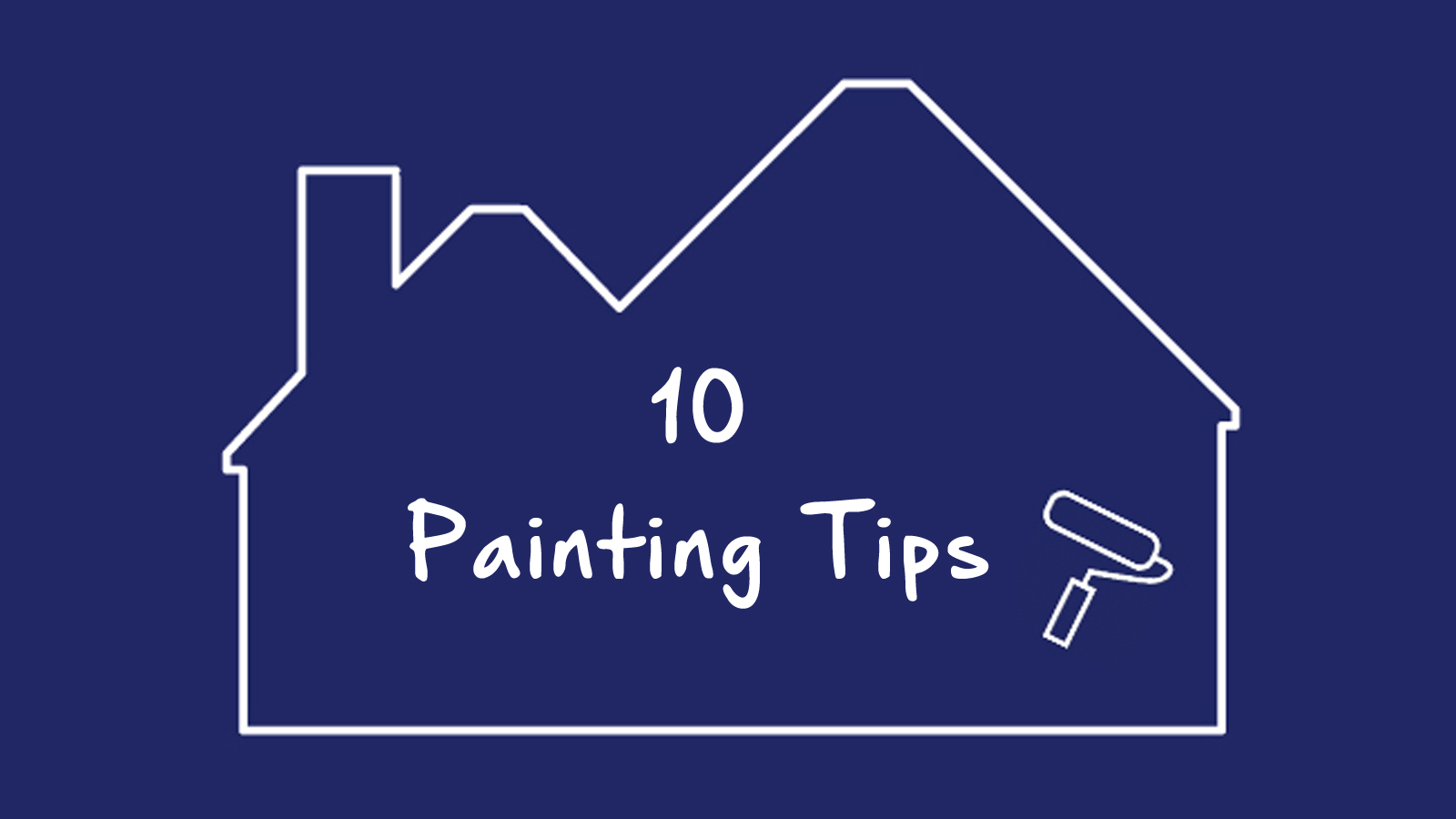 HCP's 10 Painting Tips
Inspired now to do some painting? Before you get started, be sure to check out our 10 Painting Tips! CLICK HERE.