This year marks an exciting milestone for Dale Gruber Construction – we are celebrating our 40th Anniversary! Fun fact, DGC and I (Rachel) are the same age! These moments in time are a great opportunity to reflect on where we started, our experiences along the way and what we hope for the future. Achieving 40 years in business is a significant accomplishment and something we are very proud of!
HISTORY OF DALE GRUBER CONSTRUCTION
As a young man, founder Dale Gruber received his degree in Carpentry from St. Cloud Technical College and spent a decade working in construction. Driven by his entrepreneurial spirit, natural leadership abilities, and desire to thrive in this rewarding industry, he established Dale Gruber Construction in 1983. Built on the values of honesty and hard work, Dale Gruber Construction has since grown into one of the area's most respected contractors, specializing in both residential and commercial remodeling and construction throughout Minnesota.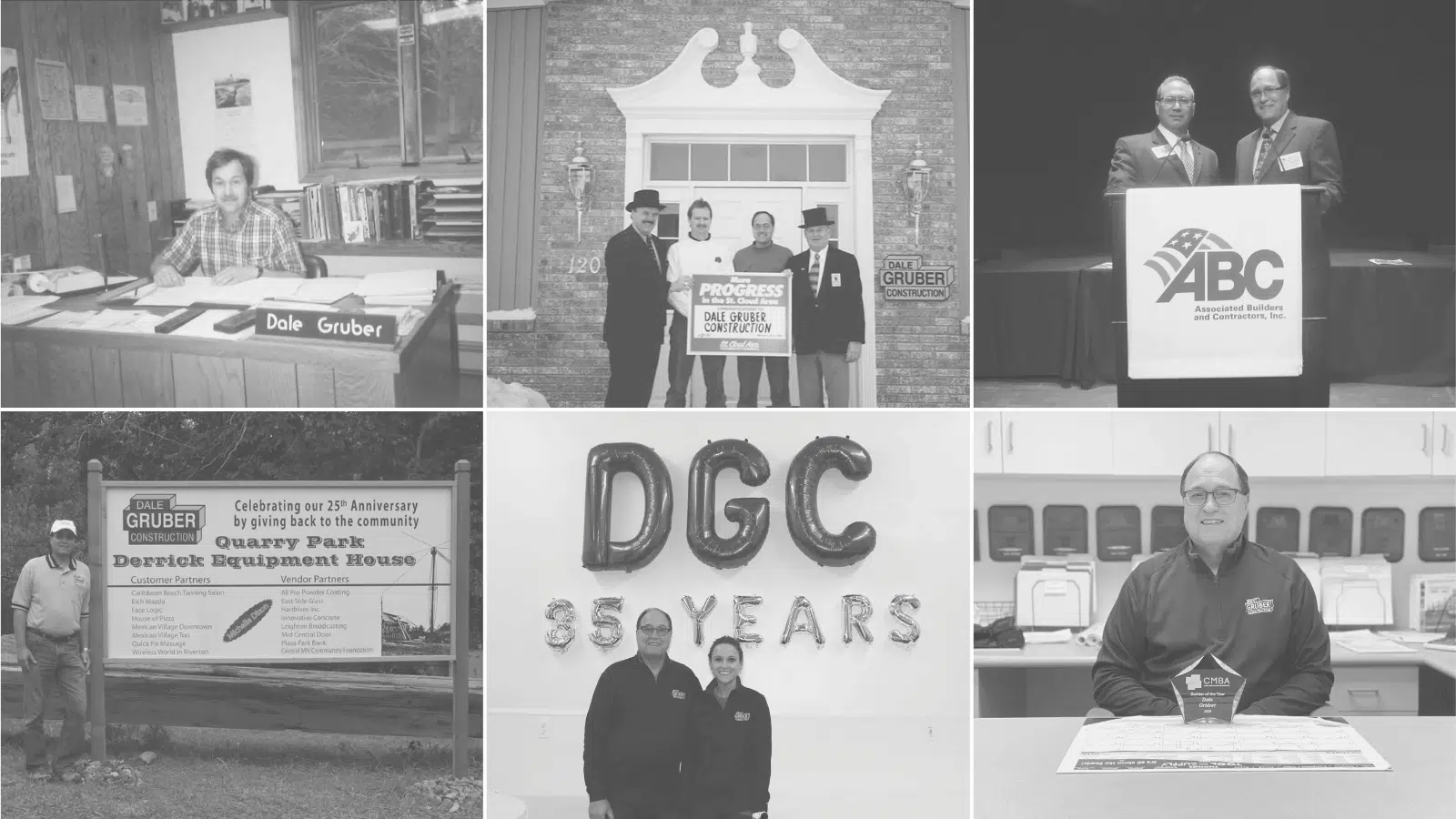 DALE GRUBER CONSTRUCTION TODAY
Following in my dad's footsteps in the construction industry, I was named Owner and President of Dale Gruber Construction in 2022. I joined the Dale Gruber Construction team in 2008 as Marketing, HR & Operations Manager and have been a longtime leader with the company. I learned from the best and am eager to carry on my dad's legacy as one of the most trusted builders in the area. Not one to retire just yet, Dale remains a key part of the team as Construction Advisor. I, along with the entire Dale Gruber Construction team, look forward to the company's bright future!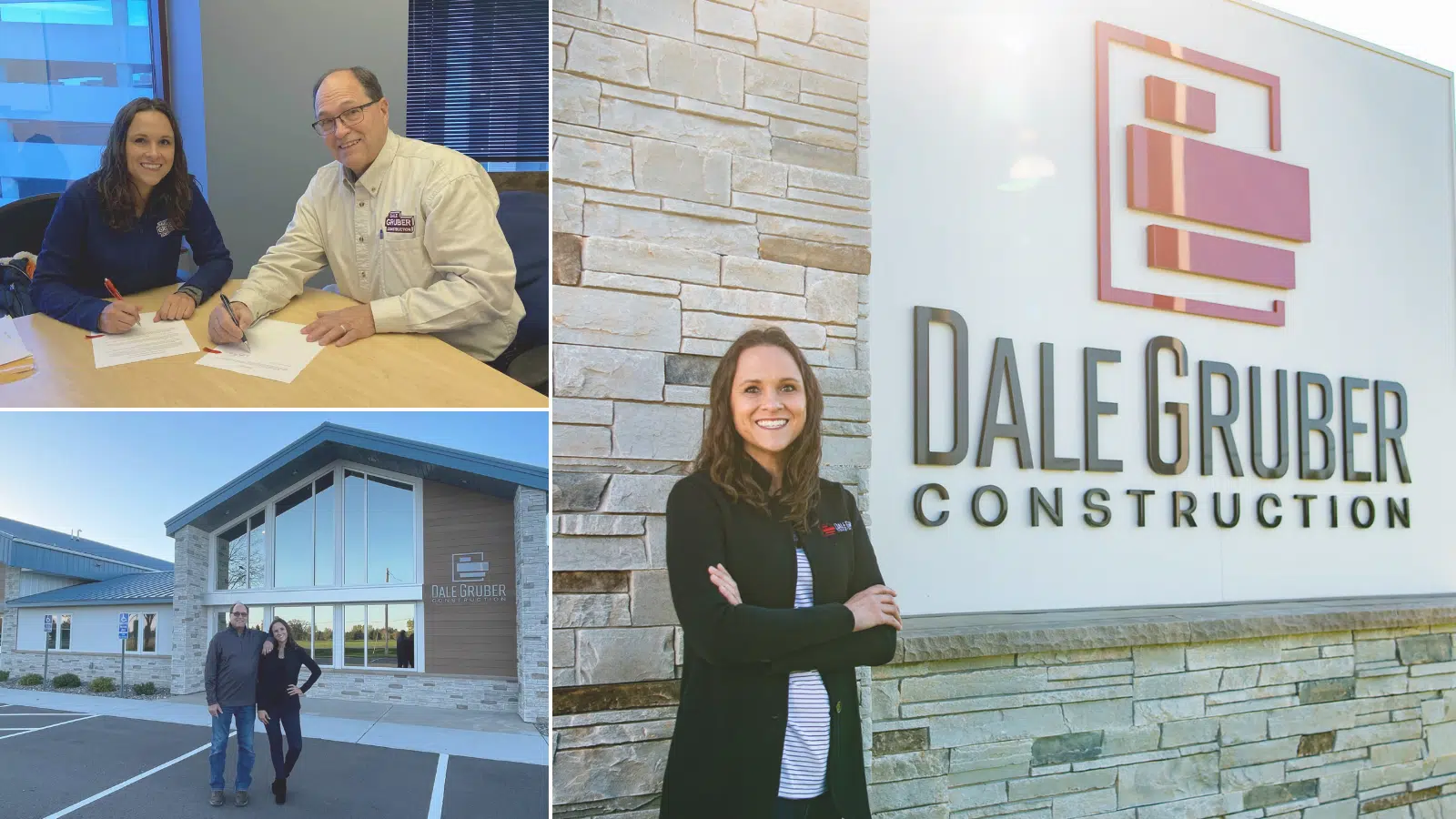 Dale Gruber Construction Gives Thanks
We'd like to acknowledge key contributors who have been and are instrumental in our success.
GRUBER FAMILY – Owning a small business is a family affair and we are blessed to have a wonderful family and foundation for our operation.
DGC TEAM – We might be a little biased, but we believe we have the best team of smart, hard-working and talented people in the construction industry. Each team member plays a vital role in the DGC family by believing and aligning with our vision.
VENDORS – Our projects wouldn't be possible without the many vendors DGC partners with throughout the construction process – it is group effort.
CLIENTS – Over the years, we've had the joy of working with many wonderful clients on their homes and businesses. We love the relationships we've built and appreciate their trust in DGC and ongoing support.
COMMUNITY– Thank you for being part of our business journey; it's our privilege to contribute to the growth and vibrancy of the St. Cloud area and construction industry communities.
On behalf of Dale and myself, we are so grateful for the last 40 years of business and everyone who has been with us along the way. Dale Gruber Construction aims to foster those relationships as we continue Building Today for a Better Tomorrow.
Rachel Gruber, Owner & President