Last year was one for the books! There's this quote, "Life is like a roller coaster…it has its ups and downs. But it's your choice to either scream or enjoy the ride." As someone who is a bit of an adrenaline junkie and tries to see the world through a lens of positivity, I love this philosophy on life. Reflecting on 2022, there were definitely both highs and lows — professionally and personally. I'd like to share some of the "arms up in the air with a huge smile on my face moments." So, sit back, secure any loose items, fasten your seat belt and enjoy.
I Got Promoted!
After devoting over 13 years with the company, on 1/1/22, I was finally promoted to Owner and President of Dale Gruber Construction! In all seriousness, my Dad built a great business and it is an honor to carry on his legacy. Dale hasn't retired yet, so I still have the pleasure of working and learning from him every day.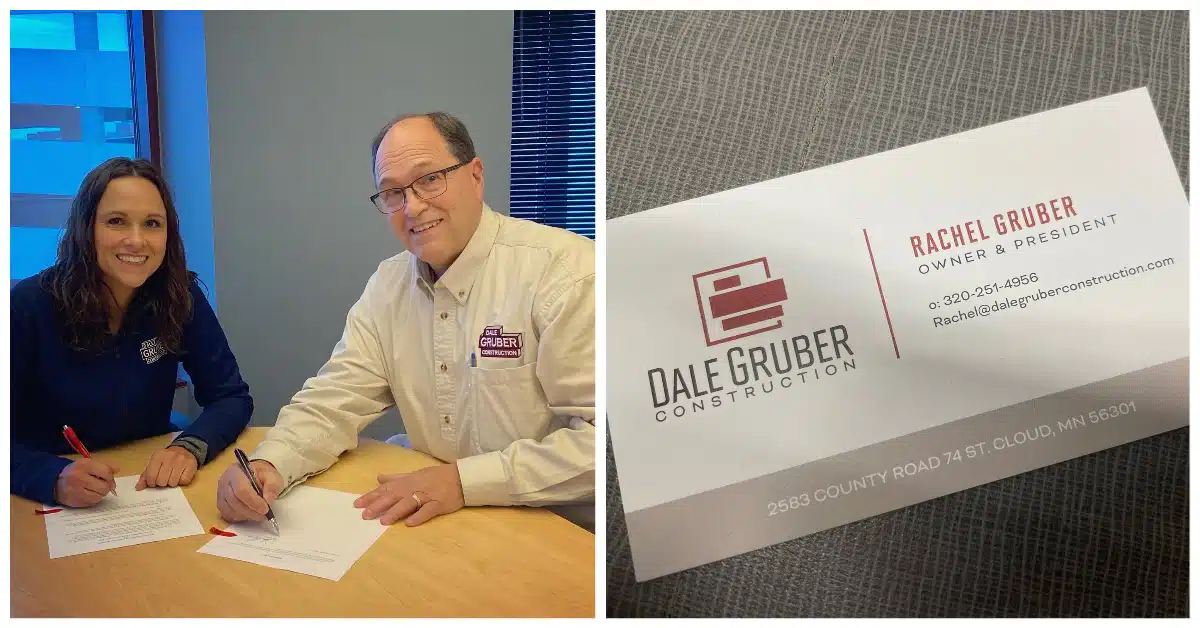 Boston Marathon
I love running and have run 13 marathons (technically 14 if you count the virtual one I ran during the spring of 2020 when my race was canceled due to Covid). The endorphin rush a person gets crossing the finish line of a marathon is incredible and running the Boston Marathon was that feeling multiplied by a thousand. It was magical and after training hard to qualify, I soaked up every moment. Some of my family traveled to Boston to cheer for me – we had a fun and memorable weekend as Boston tourists.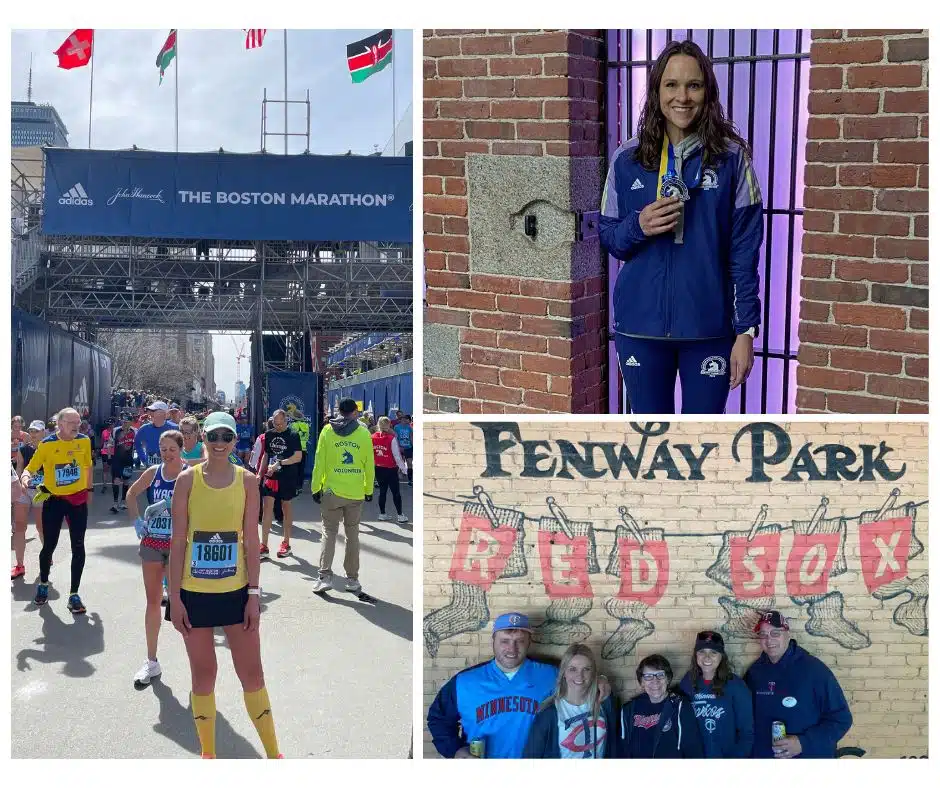 DGC Clients are the Best
Last year, our team worked on many great projects from commercial tenant buildouts to residential remodels. Seeing a project go from concept to completion is always neat and rewarding. But it isn't just about the walls we frame, it is the relationships we build with our clients. I feel fortunate to have had the opportunity to work with some wonderful people and I hope to continue to grow those partnerships. I plan to get back to more of our regularly scheduled programming of featuring DGC projects in this newsletter/blog, so stay tuned for photos and updates!
Tools for Schools Fundraiser
I'm the Chair of the CMBA Tools for Schools Foundation Committee and am passionate about fostering the construction industry's future workforce. The 2nd Annual Tools For Schools Bean Bag Fundraiser took place last spring and was a huge success! Local students built the bean bag boards for the tournament (check out the awesome Dale Gruber Construction boards!). DGC is proud to sponsor and participate in this event; raising money for the local industrial tech programs and awareness of the great careers within the construction industry. Donations are accepted year-round. Click here. Can't wait for this year's event!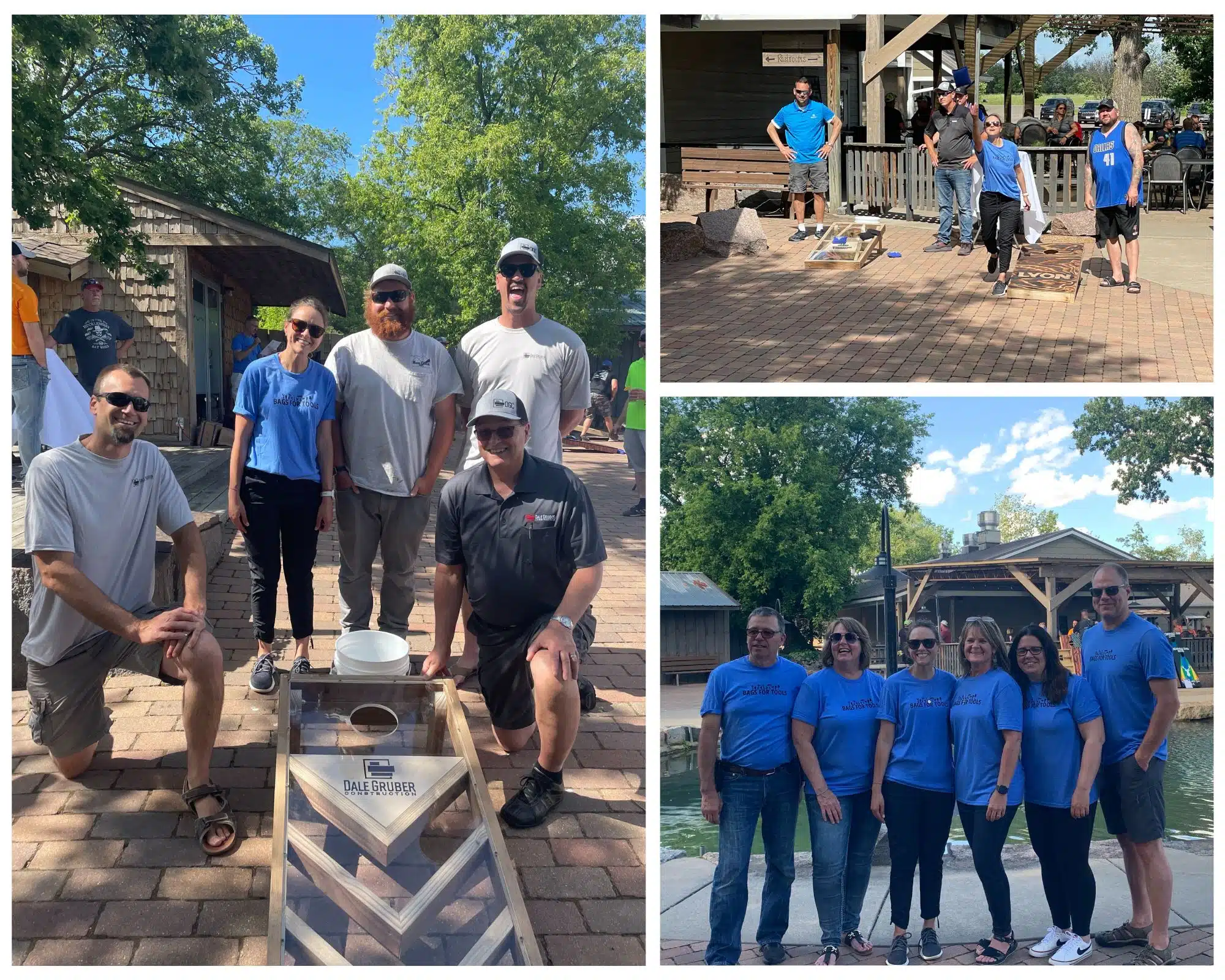 A Trip to the Faroe Islands
If you haven't heard of the Faroe Islands and paused to quickly Google, don't be embarrassed as I hadn't either until a few years ago. And then, the destination was immediately added to my bucket list. If you like to explore beautiful & expansive landscapes or observe cute puffins, I highly recommend visiting the Faroe Islands; it's a unique group of islands in the North Atlantic. The trip also included a quick stop in Copenhagen to attend a Nathaniel Rateliff and the Nightsweats concert – my first (and hopefully not my last) international Ticketmaster purchase.
New Home!
Another big news story for me last year was I bought a house in St. Cloud! As some of you may know, I previously owned a townhouse in Maple Grove, but I'm excited to be an official St. Cloud resident again. A huge perk of this move is my commute to the office is now less than 3 miles – when it's warmer I could maybe bike or run to work!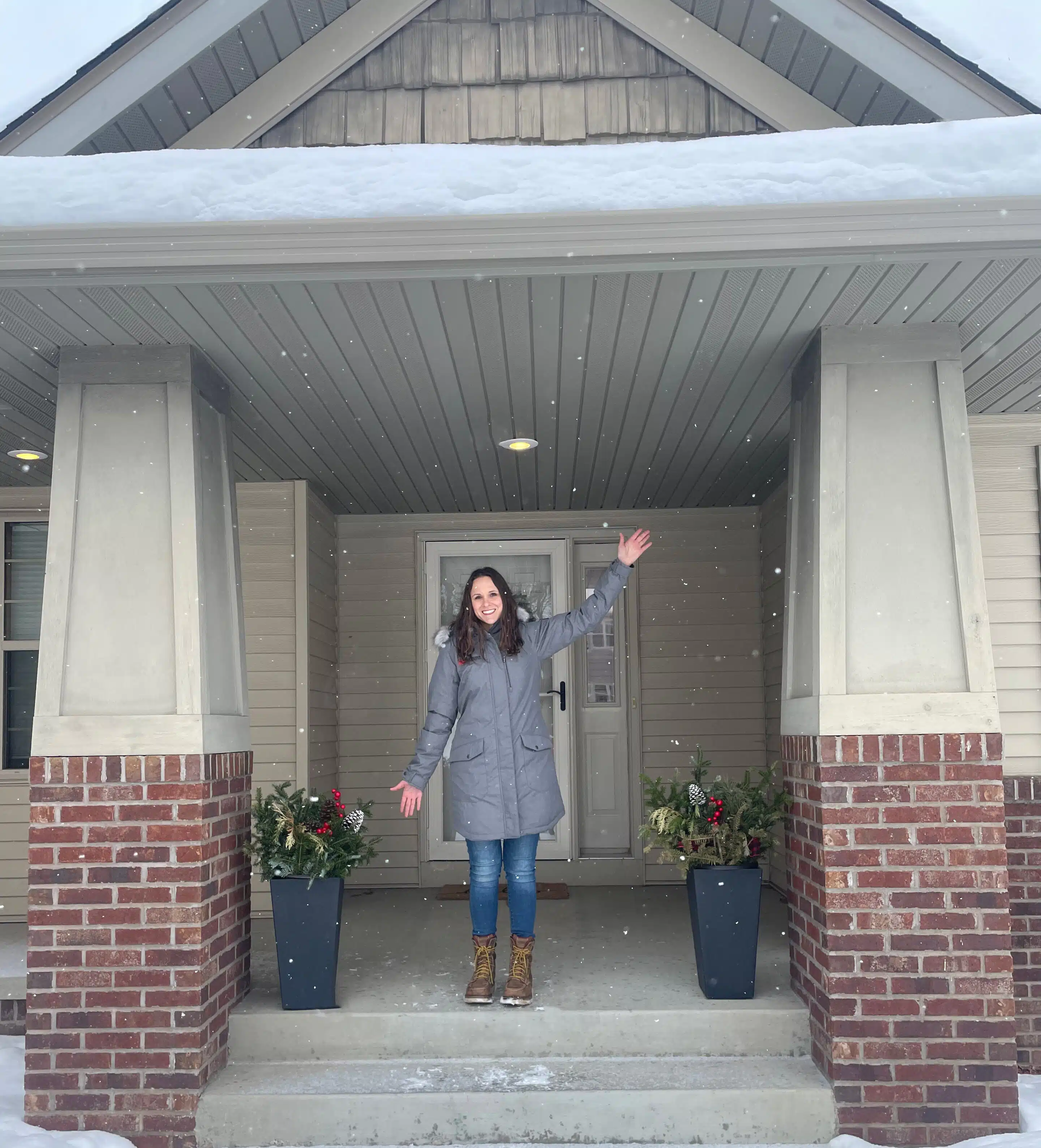 Gruber Family Christmas
It's been a couple of years since my entire family gathered together for Christmas, so this year was very special.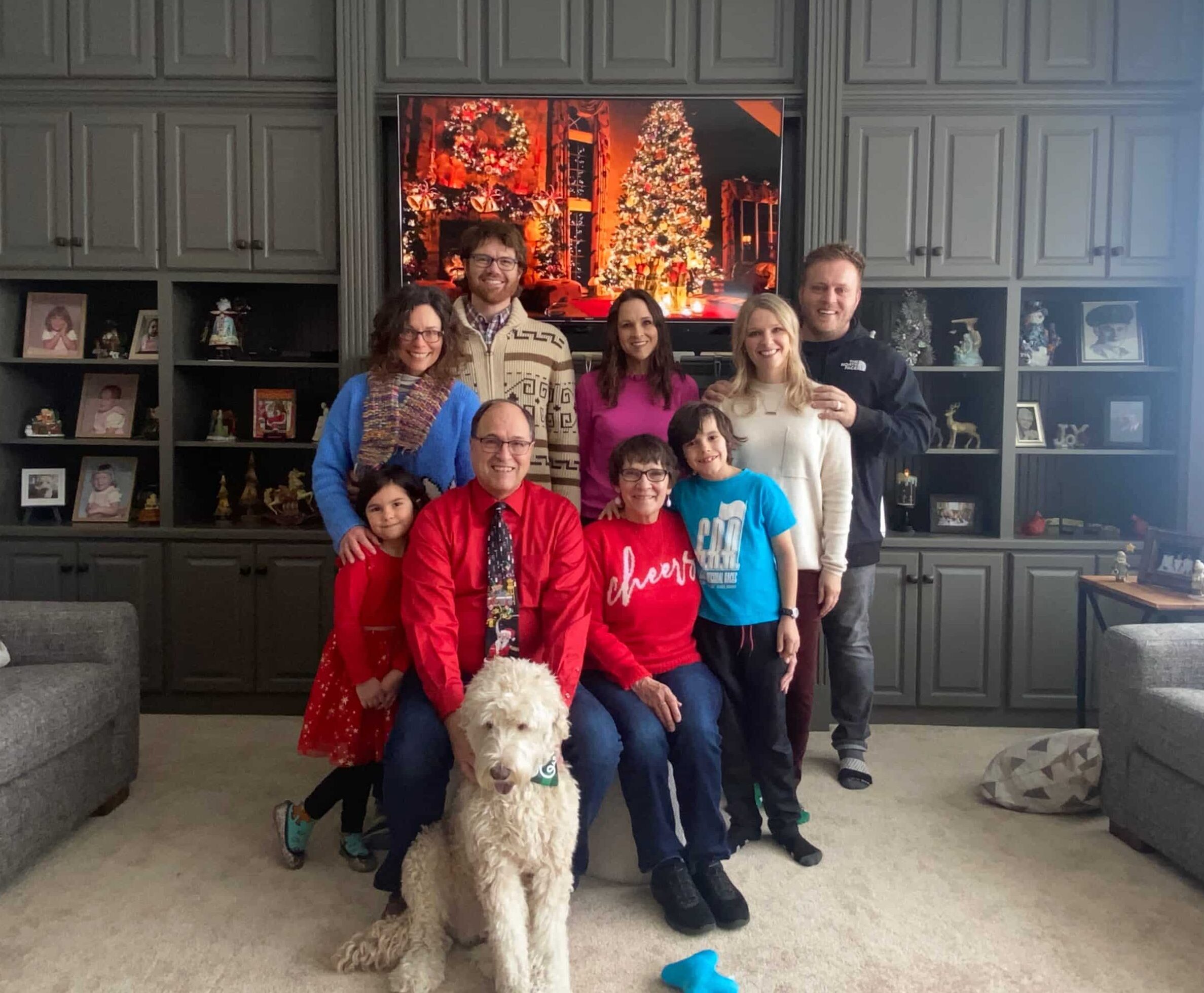 DGC Team
This group of people are all incredibly smart, hardworking, funny, talented and caring. I'm grateful for this crew!
And that's a wrap on my 2022.