The Central Minnesota Builders Association (CMBA) presented Dale Gruber with the first ever Builder of the Year award! Dale received this honor for his ethical and professional building practices, knowledge of the building industry, and commitment to CMBA with his leadership involvement. CONGRATULATIONS, Dale!! We surprised Dale, which is tough to do as not much gets by him. CLICK HERE to watch the video!
Dale's CMBA Highlights
Dale's been an active member of the CMBA for over 36 years. Here's a highlight of some of his noteworthy achievements and involvement.
Member since 1984 (holds two memberships – Dale Gruber Construction & Home Check Plus)
CMBA President in 1991
Top CMBA Spike member with 848 Spike Credits for member recruitment
Ten time recipient of Spike of the Year
1998 BAM President
NAHB Life director, NAHB Director since 1994
2000 inductee into the BAM MN Building Industry Foundation Hall of Fame
Helped Build the Clemens Gift Shop, and Pet Shelter at Anna Marie's, part of CMBA's Builder's Care projects
Regularly attends Spike, membership, Commercial Builders & Remodelers Council meetings & CMBA events
Has employees serving on various councils and committees
Two year chair of the Commercial Builders Council
Served on the NAHB Commercial Builder Council Board
Past participant of the Tour of Homes and HomeShow
Supports CMBA Tools for Schools Foundation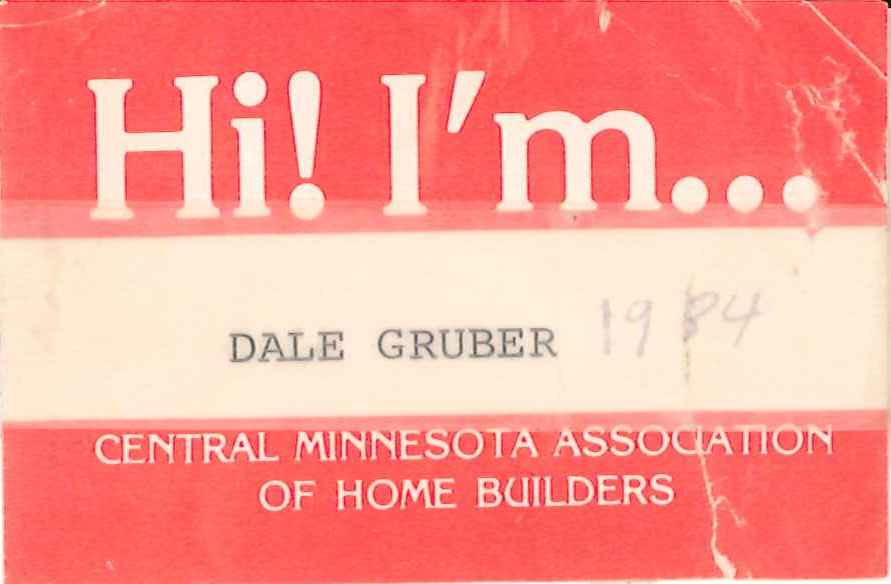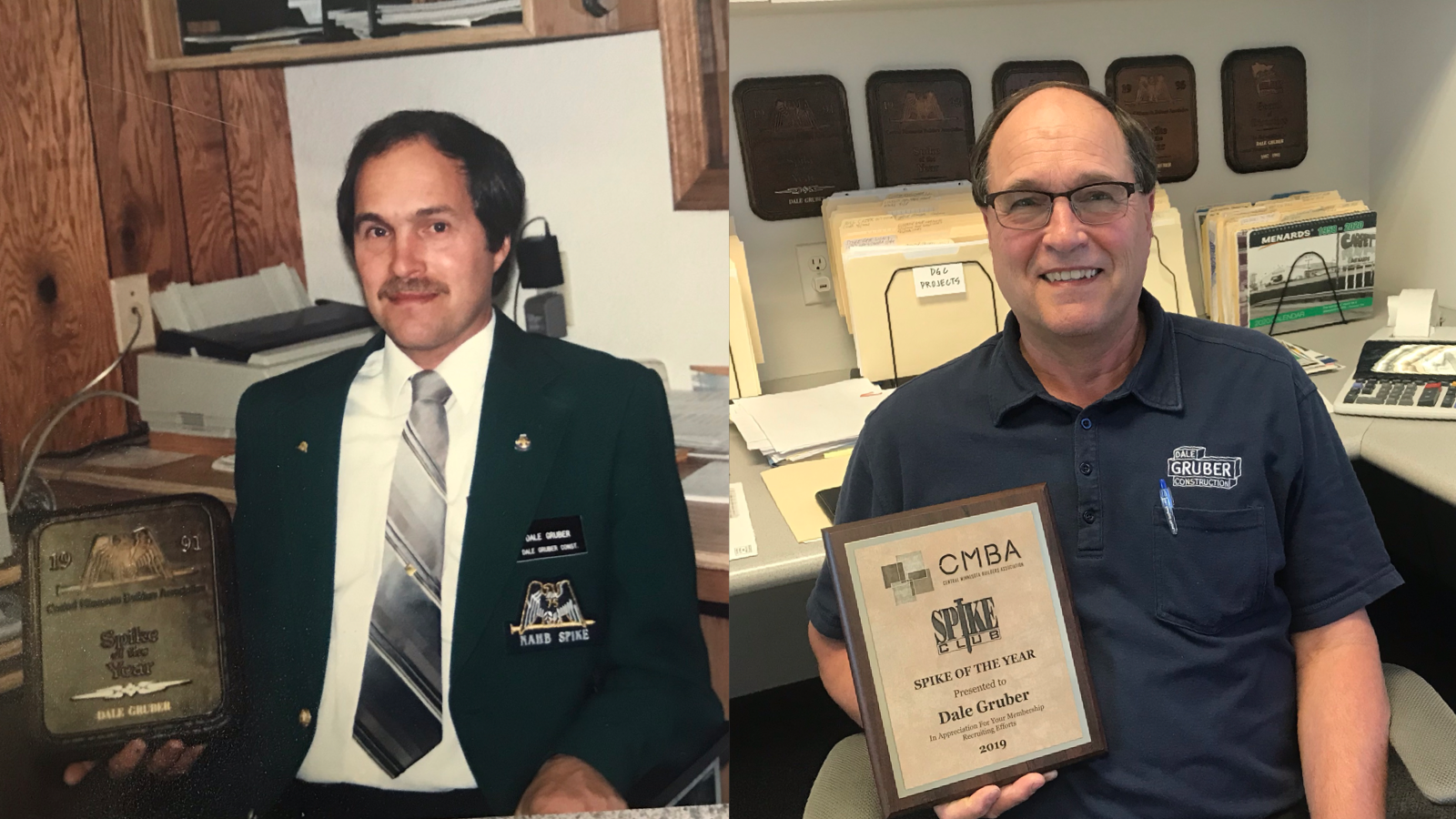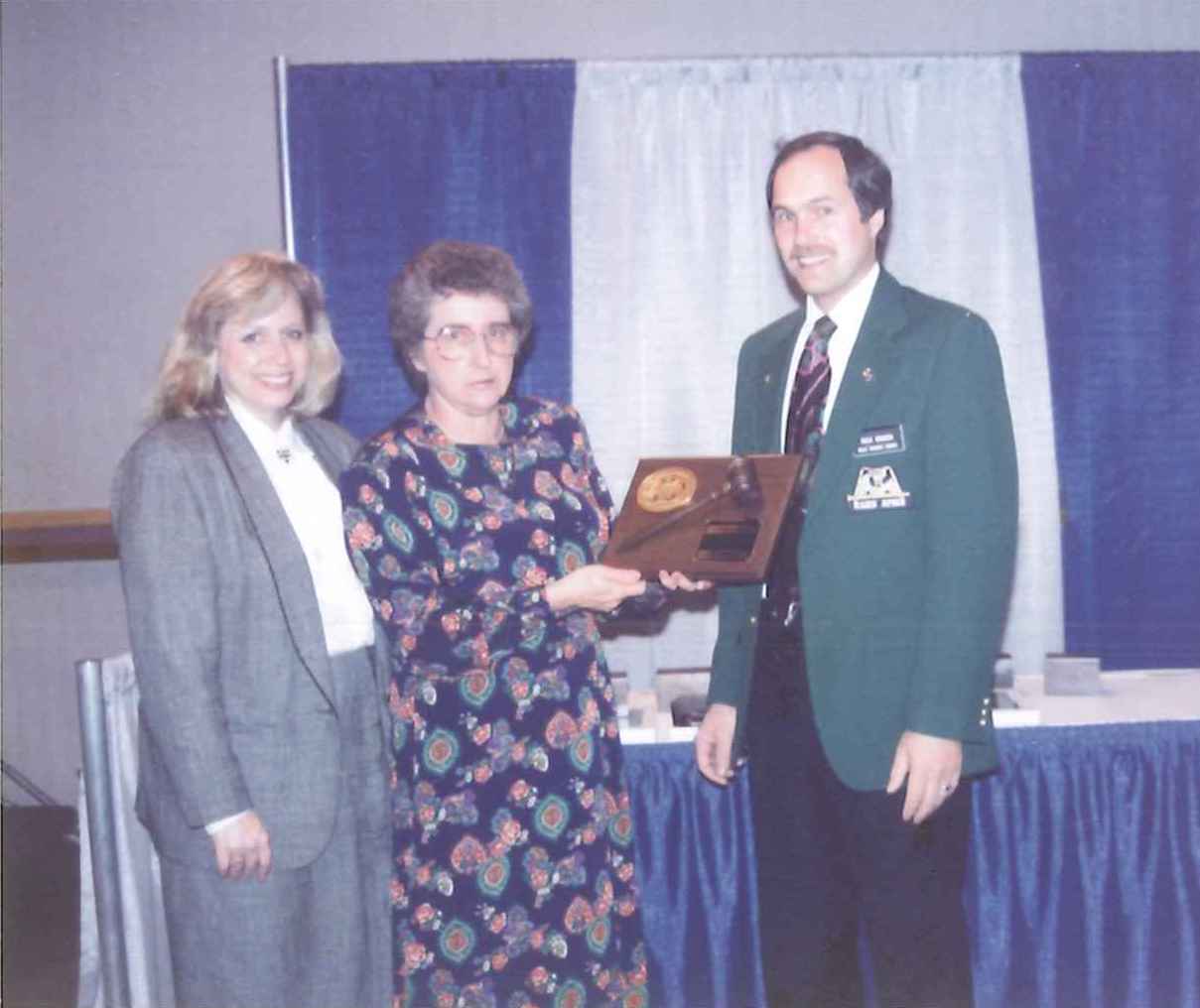 "I have known and worked closely with Dale over the past 36 years of his CMBA membership. I can think of no one else more deserving than Dale to receive the first ever CMBA Builder of the Year Award.  His involvement and dedication to the CMBA stands out to the highest degree. His commitment in using only CMBA members whenever possible solidifies his membership support to grow and strengthen the association. Dale is always willing to volunteer his help and support projects to benefit the community. I am honored to have known Dale over the years and congratulate him on being honored as the first CMBA Builder of the Year!" – Bonnie Moeller, CMBA Executive Director, 1982-2020.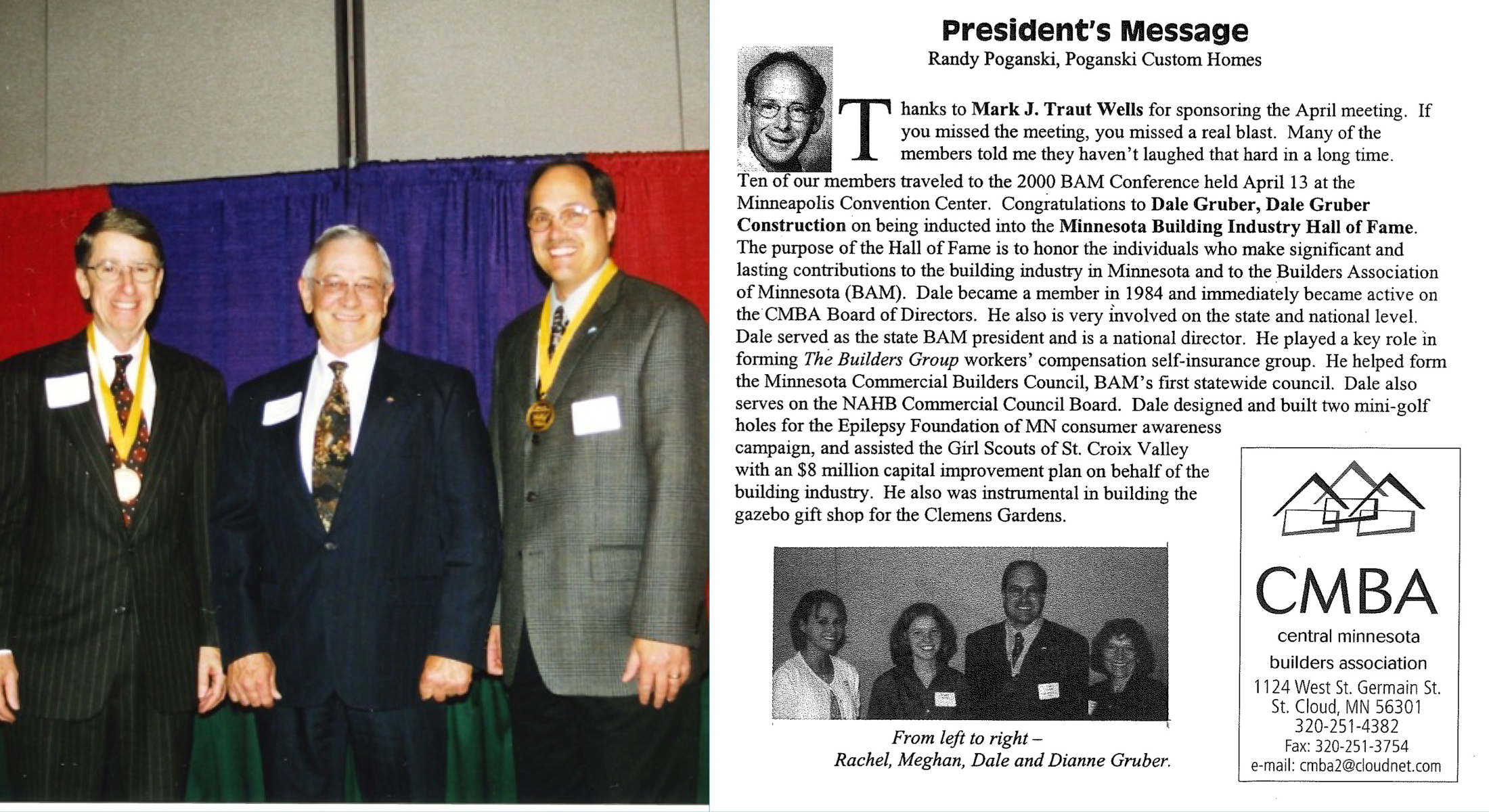 A message from Dale:
I would like to share this award with many people especially family for all the support throughout the years, all my top notch employees who keep things going when I volunteer, all my customers who give us the opportunity to work with them, the CMBA for all they do for the industry to help our business, and the big guy high up above. Without all these people in my corner I would not be able to do what I do. So everyone take a piece of the award as well and celebrate with me!!!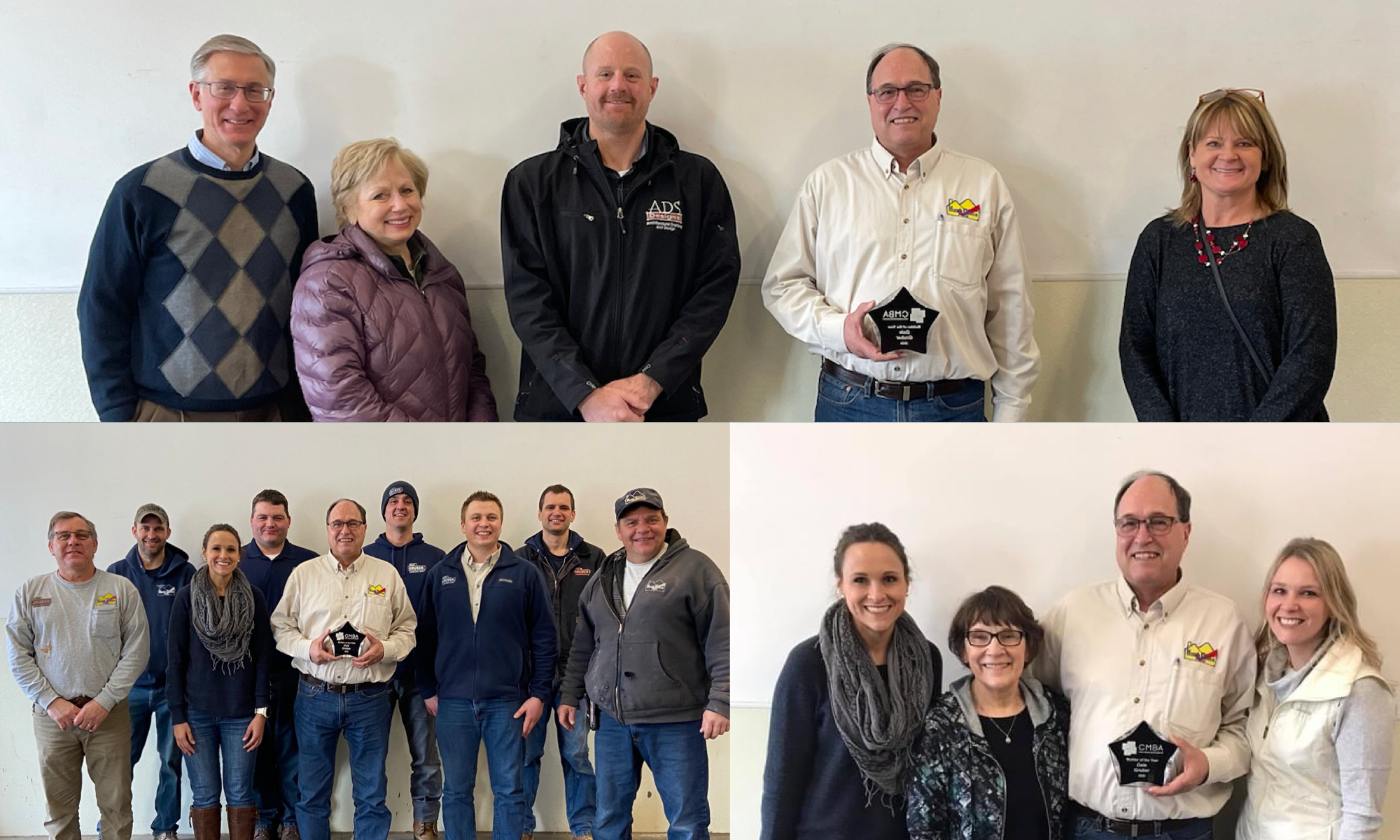 On behalf of the entire DGC team we just want to say, congratulations, Dale — you are so deserving of the Builder of the Year recognition! Your generosity, work ethic and willingness to volunteer your time & talents to support the building industry and community is incredibly admirable. It's an honor & joy to get to work with you every day.