We're feeling rather nostalgic these days and thought we'd share some fun throwbacks! 
Think Spring!
The price for energy efficient homes *may* have gone up a little since this newspaper ad was placed, but Dale Gruber Construction can still make your dreams a reality! It feels like spring, looks like spring (love all of the blooming trees!)…what project are you thinking of doing this spring? Contact us!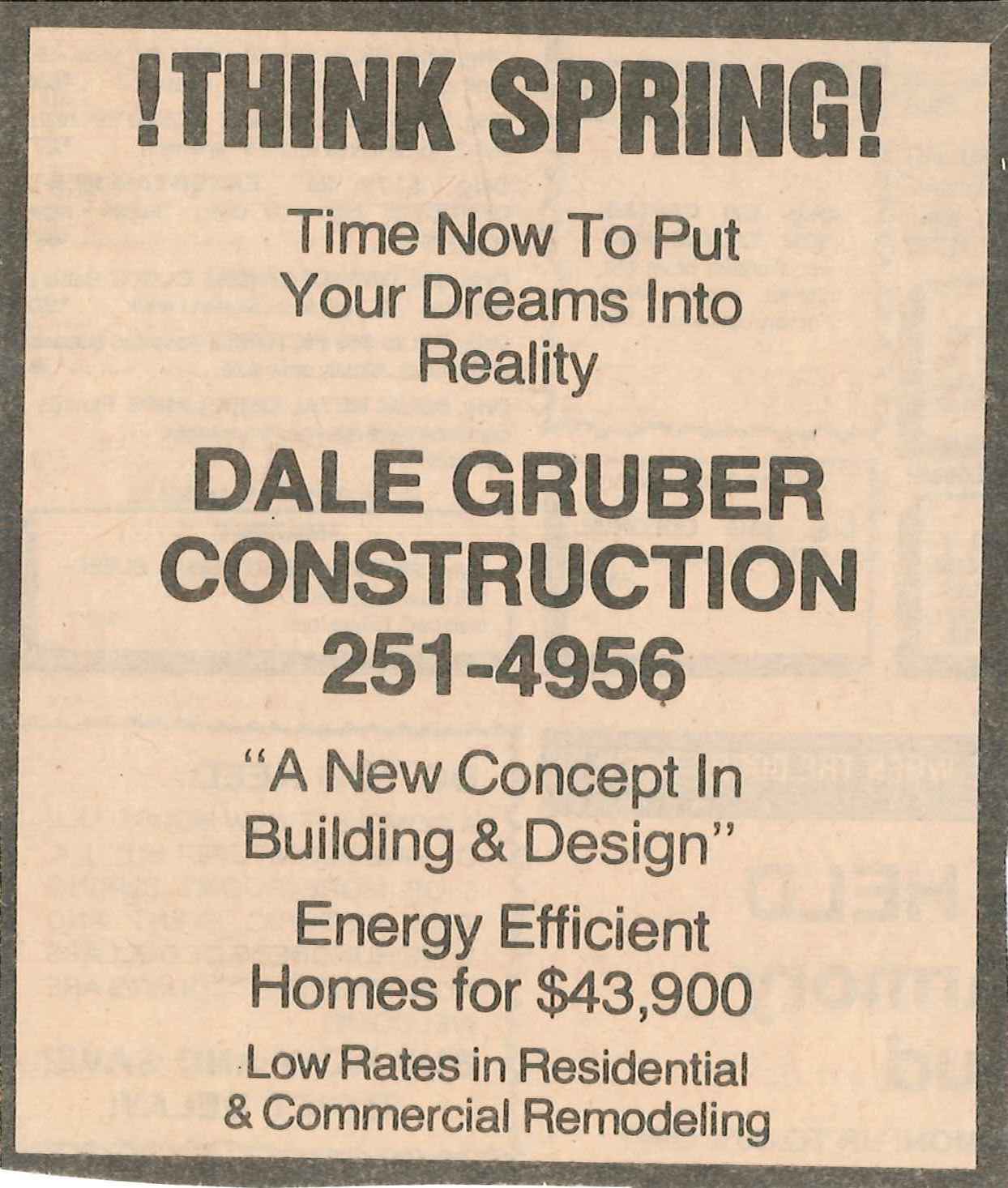 Congratulations, Class of 2020!
On behalf of the DGC team, we want to congratulate the class of 2020! While your senior year and graduation is not what you imagined, you put in hours of hard work and have a lot to be proud of. Special shout out to our newest employee, Josh Virnig who graduated from Sauk Rapids High School! Sharing senior pictures of a few of us at DGC — Roger Kirchner, Rachel Gruber, Dale Gruber and Grant Heglund.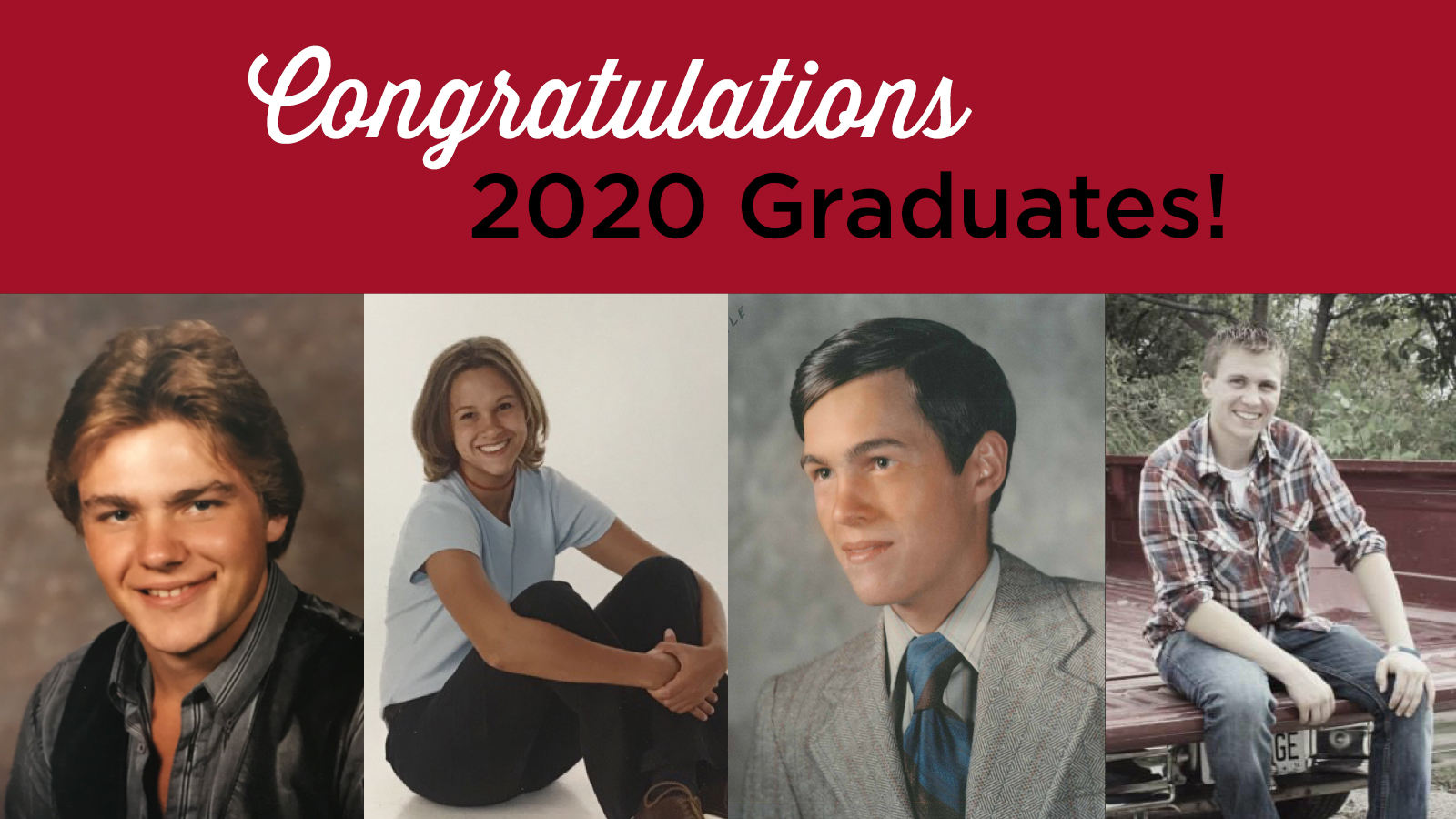 Modern Carpentry
Pictured left is Dale's carpentry book from when he attended St. Cloud Technical & Community College in the early 70s. Published in 1969, the book explains the fundamentals of carpentry. Many of the principles are still accurate today, but the tools and fashion aren't exactly modern anymore, so we purchased the latest edition to assist in our in-house training.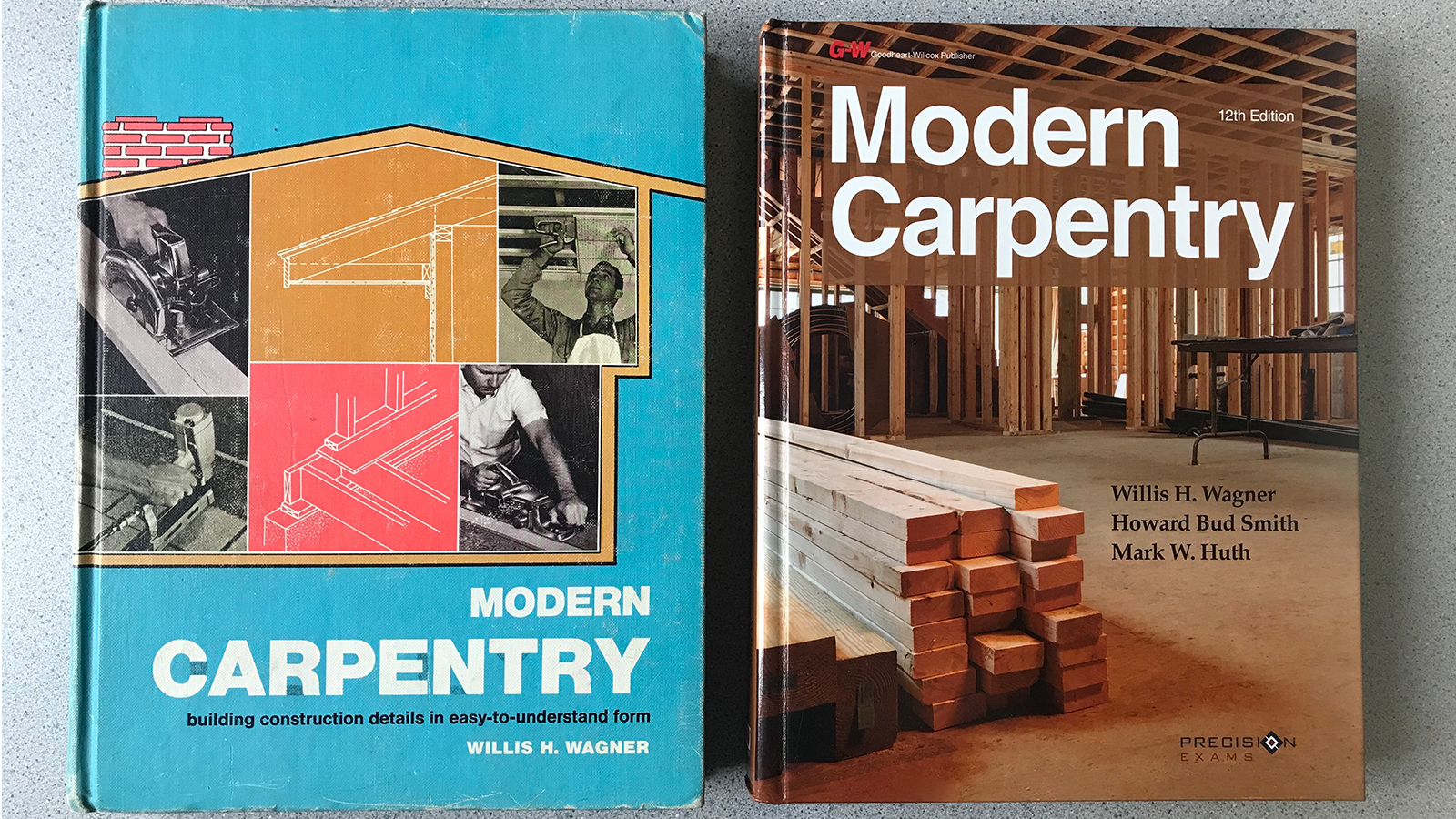 DGC Project – Royal Tire
Anyone remember when Royal Tire was St. Cloud TIre? Over the years, Dale Gruber Construction has had the pleasure of working with Royal Tire on several projects at their various locations. At Royal Tire on Hwy 10 in St. Cloud, DGC added a pre-engineered metal building for a truck shop. We also renovated the interior and exterior of the existing tire shop into a new retail tire center. We created a new parking lot and landscaped the entire seven acres site as well. Click here to check out more DGC projects.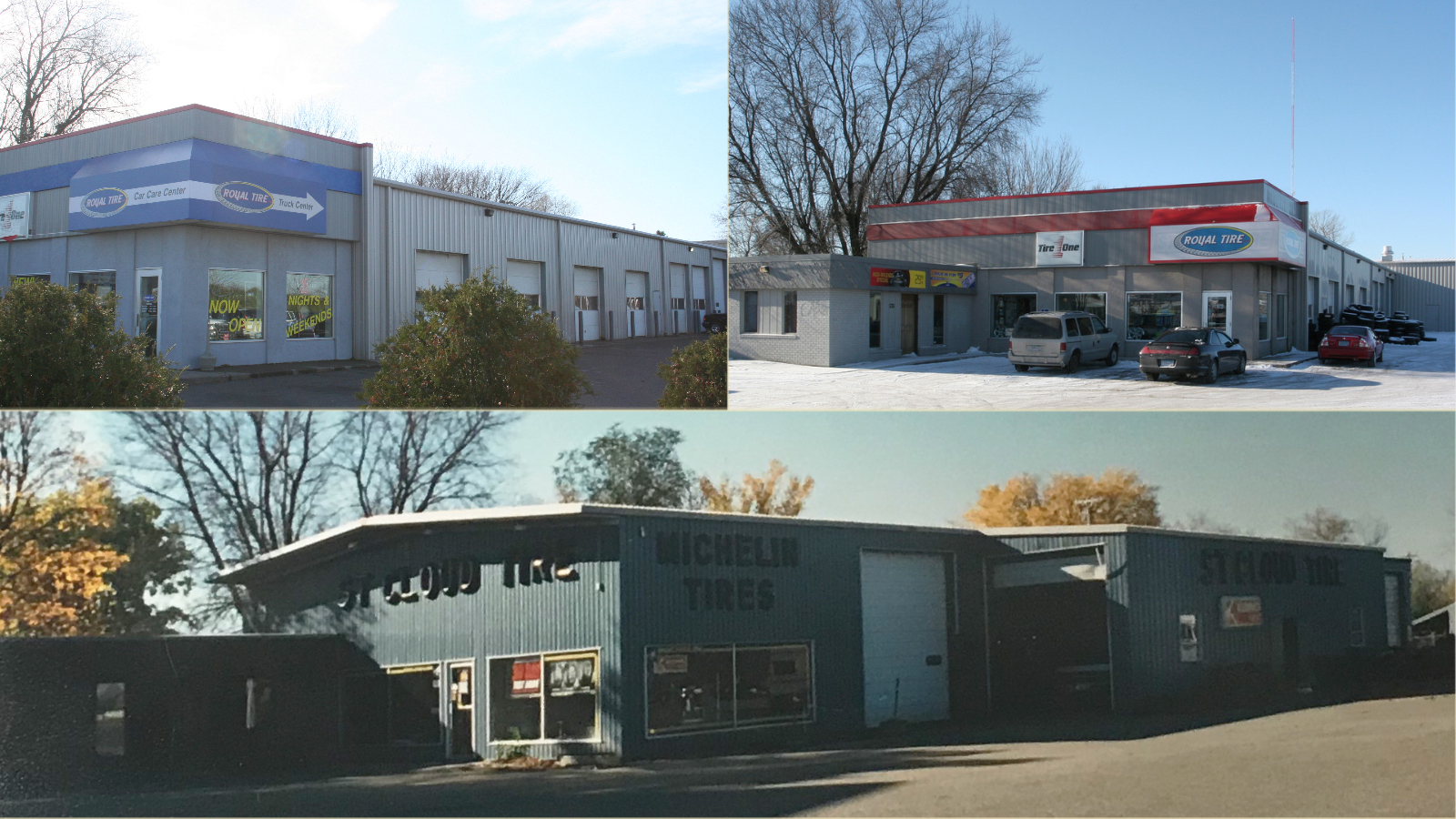 CMBA Spike of the Year
Dale Gruber Construction joined the Central Minnesota Builders Association in 1984 and has been a proud member ever since. We believe in CMBA's philosophy of doing business with members. The CMBA Spike of the Year award is given to the individual who leads in their membership recruiting efforts. Dale has received the Spike of the Year award 11 times; starting in 1987! Picture left is in 1991 and right 2019. Interested in joining the CMBA? Talk to Dale! Call 320-251-4956 or email dale@dalegruberconstruction.com.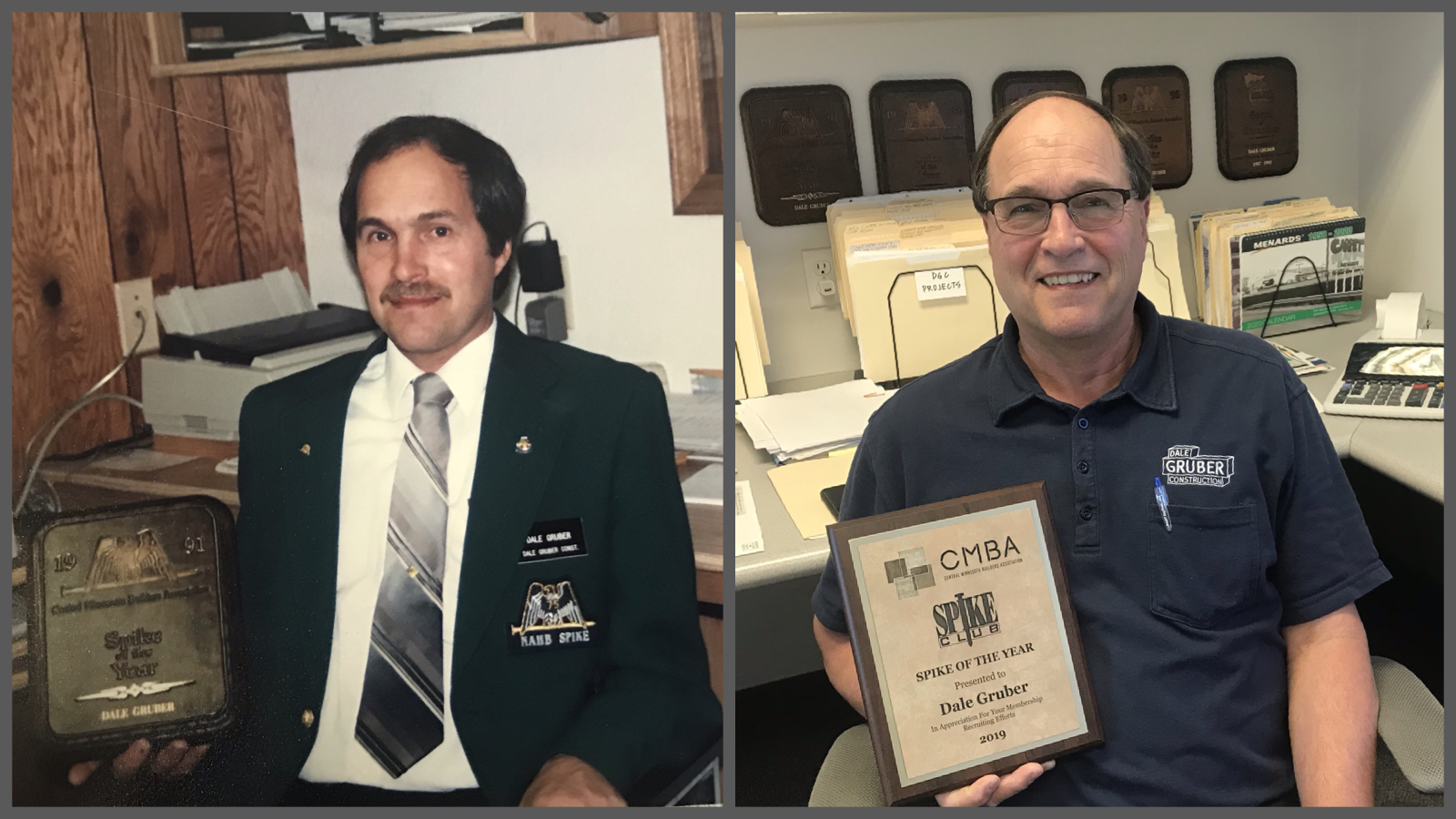 Do you have any throwbacks you'd like to share? Send them to us — we'd love to see your old photos!