The DGC team is busy working on several commercial construction projects in the St. Cloud and surrounding area. Check them out!
Stone Gate Dental
Dale Gruber Construction broke ground on Stone Gate Dental, part of the Stone Gate Plaza development on the south side of St. Cloud in November of 2019. Ever since, we've been busy working on the 12,000 sqft wood framed new construction building. The exterior features Nichiha panels — read about this innovative product here. Construction is right on schedule with sitework of the grounds beginning soon.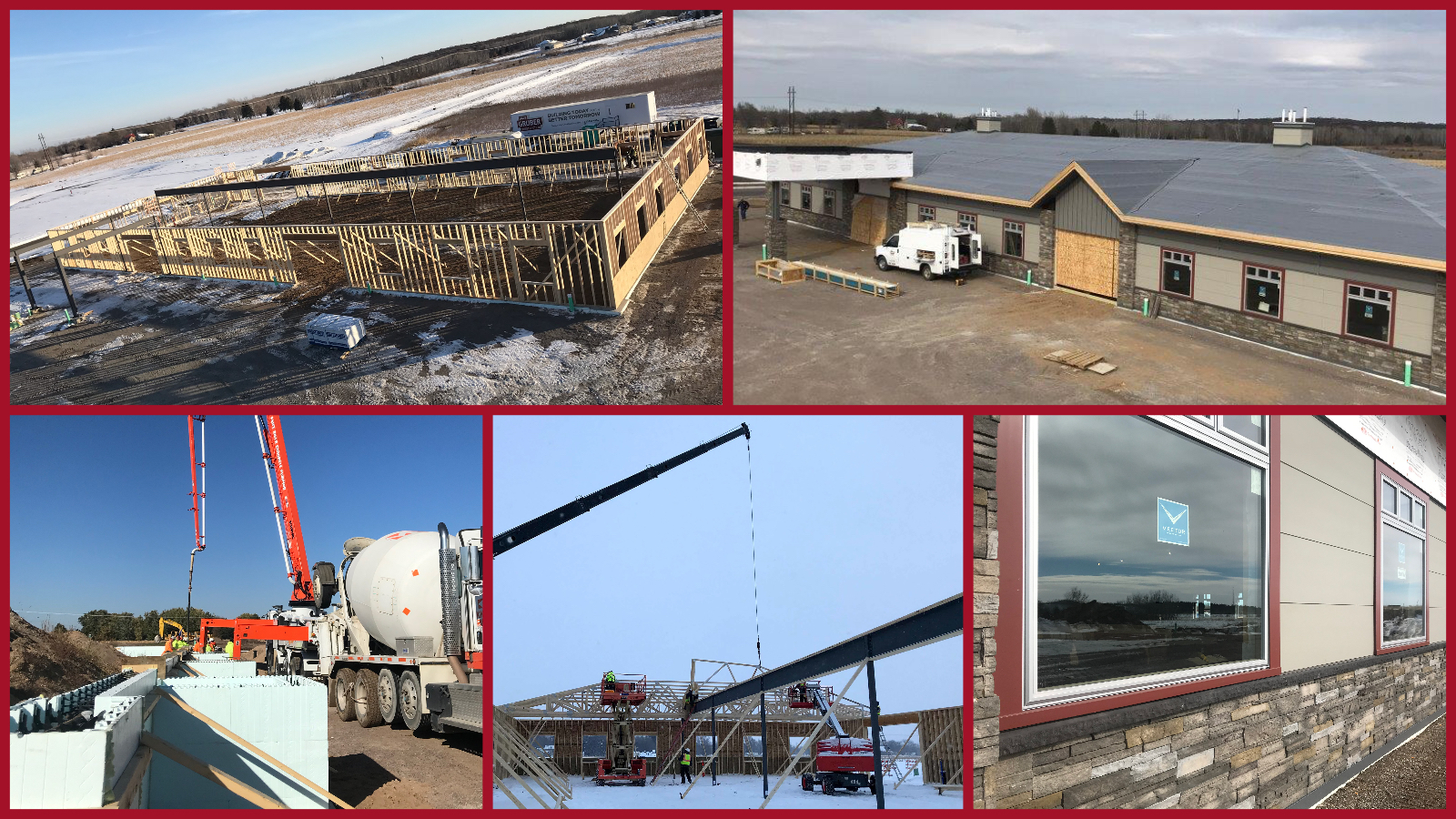 House of Pizza
COMING SOON: A new House of Pizza in St. Cloud! DGC is remodeling the 5,626 sqft space previously occupied by Old Chicago and transforming it into the local pizza restaurant we all love. The project involves a completely new kitchen as well as new interior and exterior finishes. We incorporated many similar design elements used in the Sartell HOP projects. We're looking forward to the opening of House of Pizza West St. Cloud, but until then, you can order take out and delivery!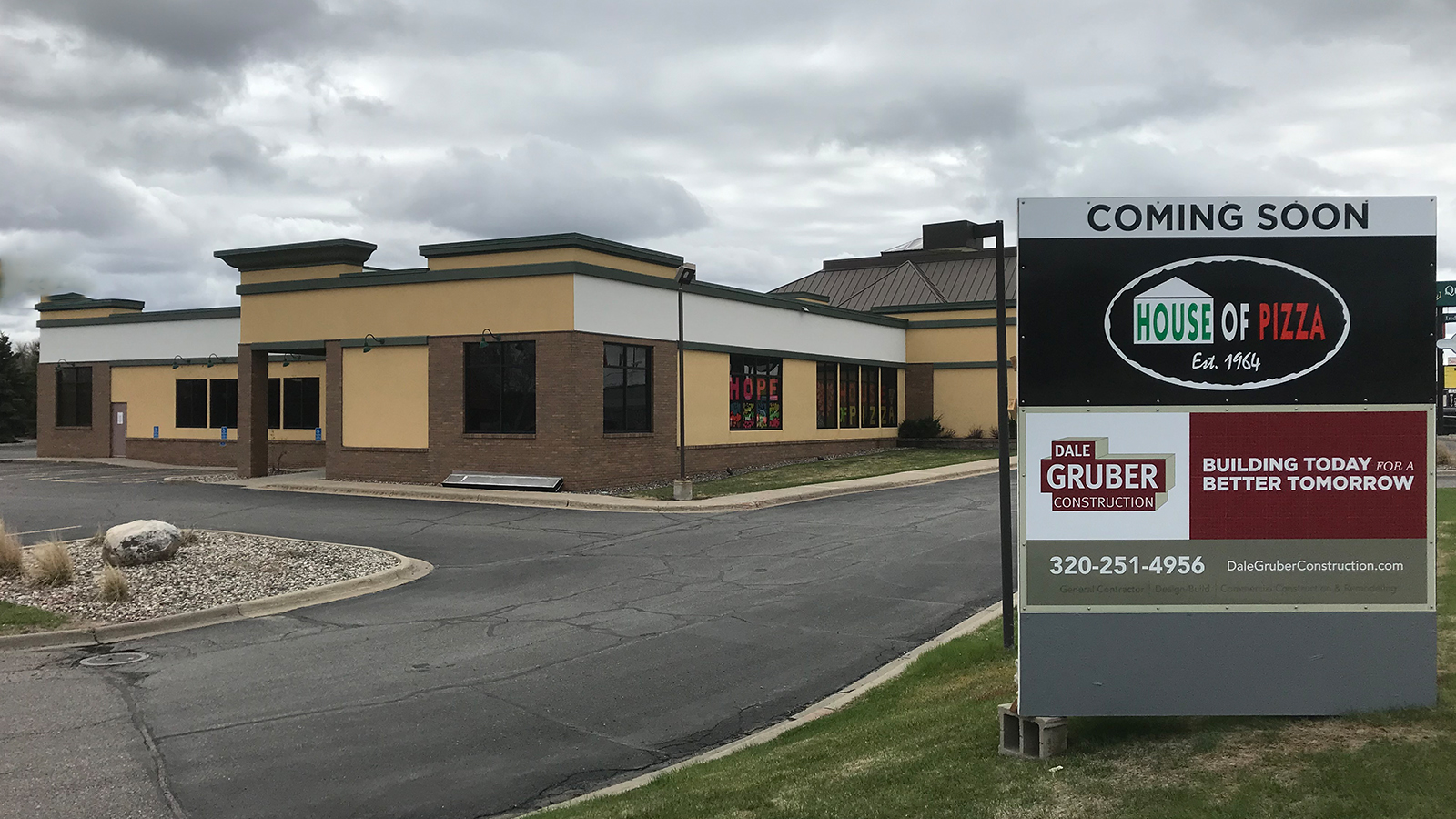 Liberty Bank of Minnesota
The Liberty Bank of Minnesota in Sartell is getting an exterior update! We built a cupola and as you can see a new metal roof is in progress. The DGC team is constructing stone columns made of Versetta Stone and we're adding blue LED lights; making the bank a nice focal point as you enter the city.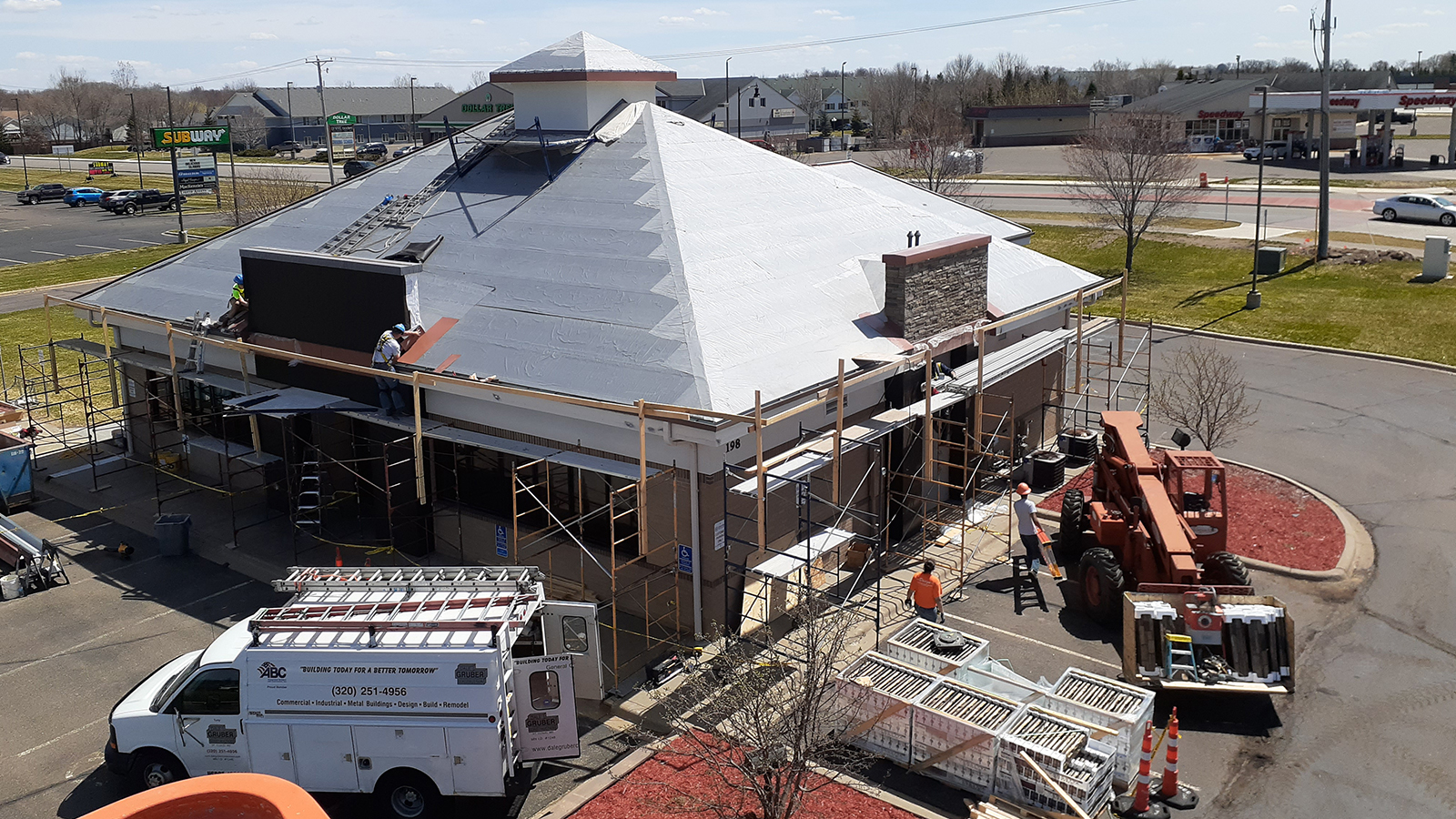 Handke Community Center
Dale Gruber Construction was awarded the Handke Community Center Gym project located in Elk River. The primary focus of the project is building a storage room to accomodate the equipment used for various activities. The project is scheduled to begin this May.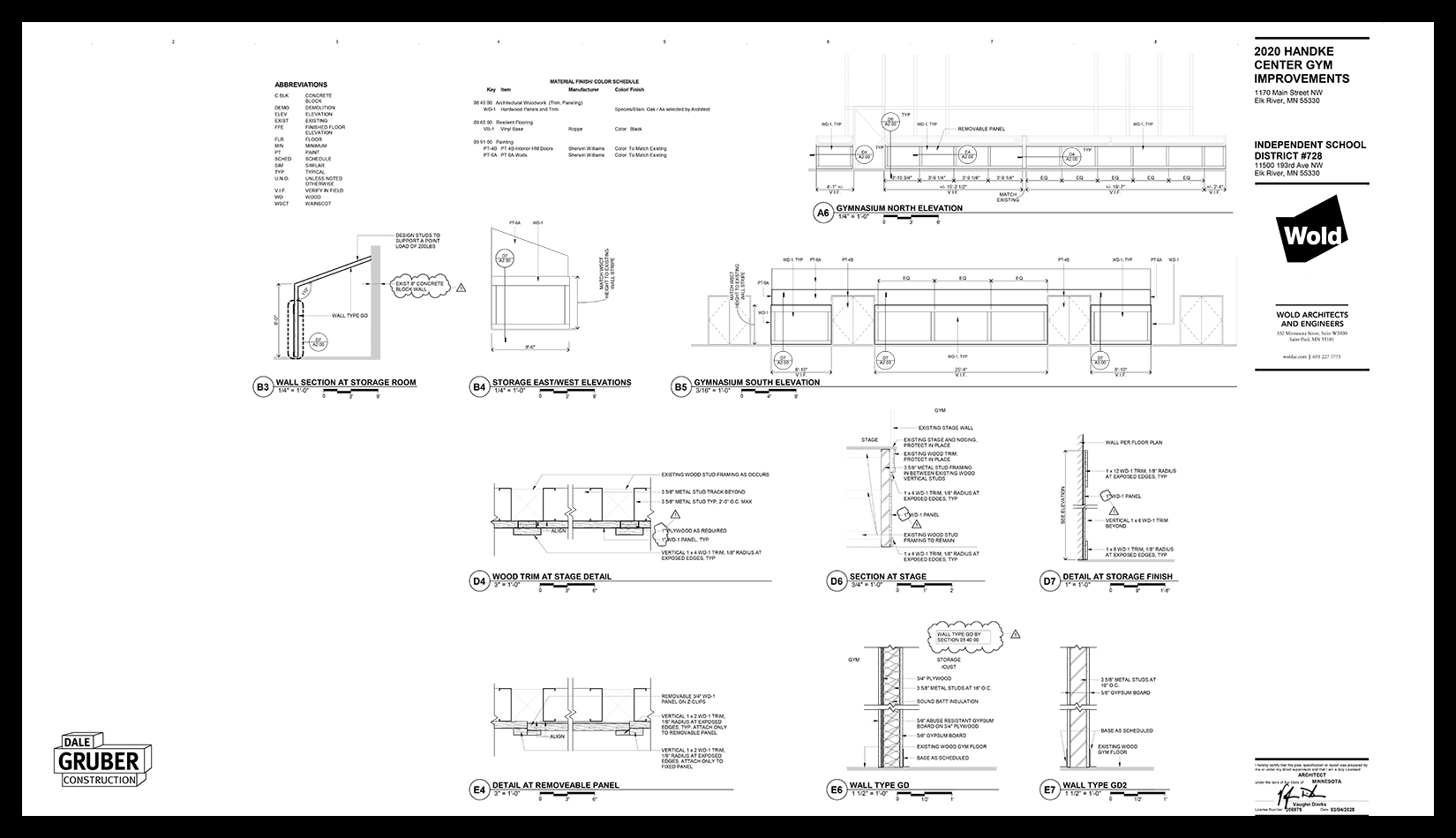 St. Ben's Monastery
You may recall the elevator project we completed for St. Ben's Monastery a few years ago. DGC will be renovating the adjacent stairs that are unsafe and in disrepair. While it may sound like a simple project, it's actually multifaceted due to a room located below the stairs. We will be insulating and waterproofing the existing concrete structure underneath the stairs with EPDM roofing material and spray foam. Then, a new maintenance free, powder coated alumninum stair system will be installed; blending nicely with the building's historic architecture.