The NAHB International Builders' Show (IBS) is the largest annual light construction show in the world. The 600,000 sqft exhibit space features 1,400 of the top manufacturers and suppliers; showcasing the latest and most in-demand products and services. While no one from the HCP was able to attend the show this year, we've been researching and reading up on what we missed. Here are a few products featured at IBS that we'd like to highlight.
AZEK Multi-Width Decking
Azek makes premium quality and low maintenance exterior products. We love using AZEK pavers and AZEK DrySpace is great for utilizing the space below your deck. New to their multi-width deck products include two new 7 1/4″ wide board colors in the Harvest Collection — brownstone and slate gray.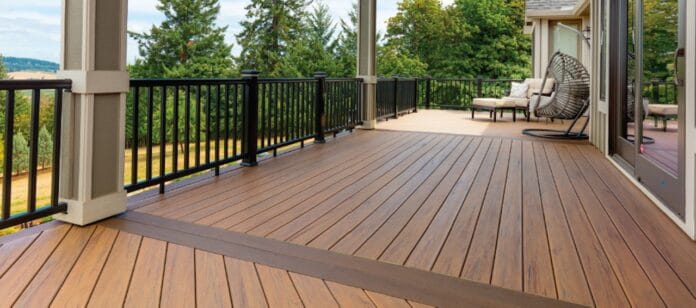 Lotte – Locelain Stone
LOTTE Chemical Corporation will expand its surface options with the launch of an entirely new category of product – the Locelain sintered-stone collection. Locelain is made of 100% natural minerals and raw materials. It is also UV-, scratch and extreme temperature resistant, waterproof, stain-proof, and resists household chemicals. As of launch, Locelain is available in nine colors.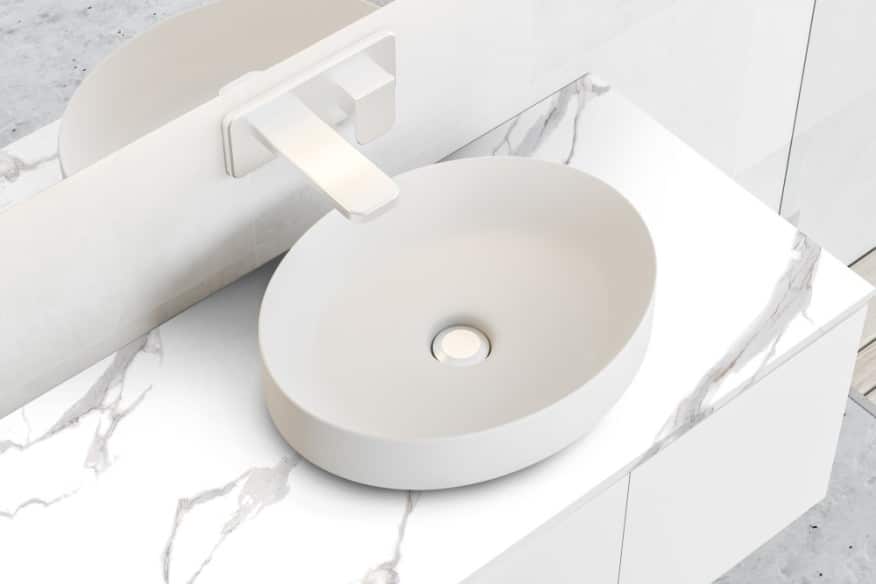 GE Quad Refrigerator
GE's CAFÉ Modern Glass Quad Door Refrigerator offers both style and flexibility! It is divided into four sections of roughly equal shape and size: two dedicated refrigerator components on top, one dedicated freezer component on the bottom left, and one flexible section on the bottom right. The contemporary Platinum Glass finish is striking and easy to clean!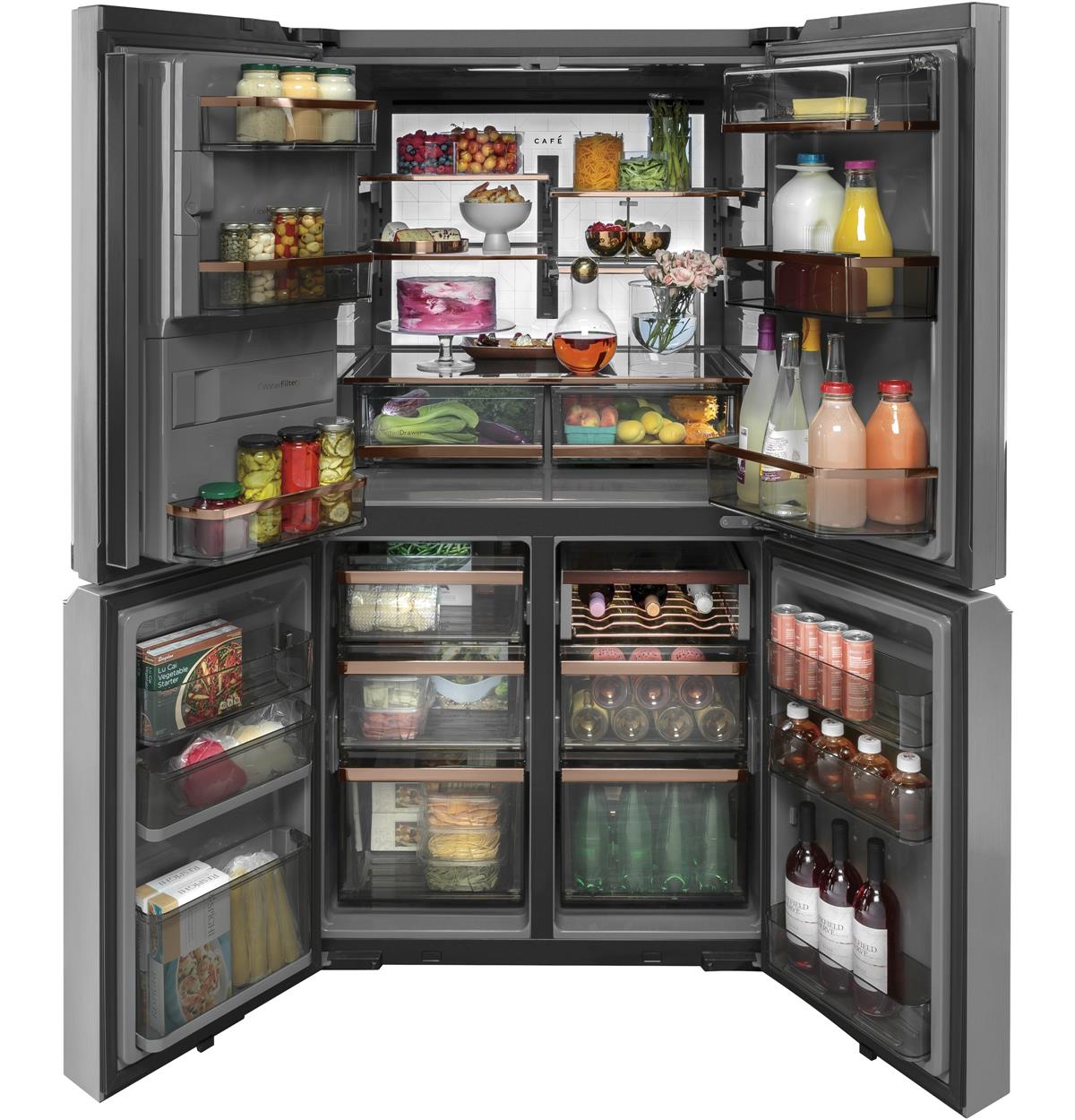 AXOR Faucet
The AXOR MyEdition Bath Faucet collection is perfect for anyone looking for a unique faucet design. It features an interchangeable top pane with a number of design options to select from including metallic, stone, wood and leather. AXOR MyEdition is available in several bath faucet formats as well.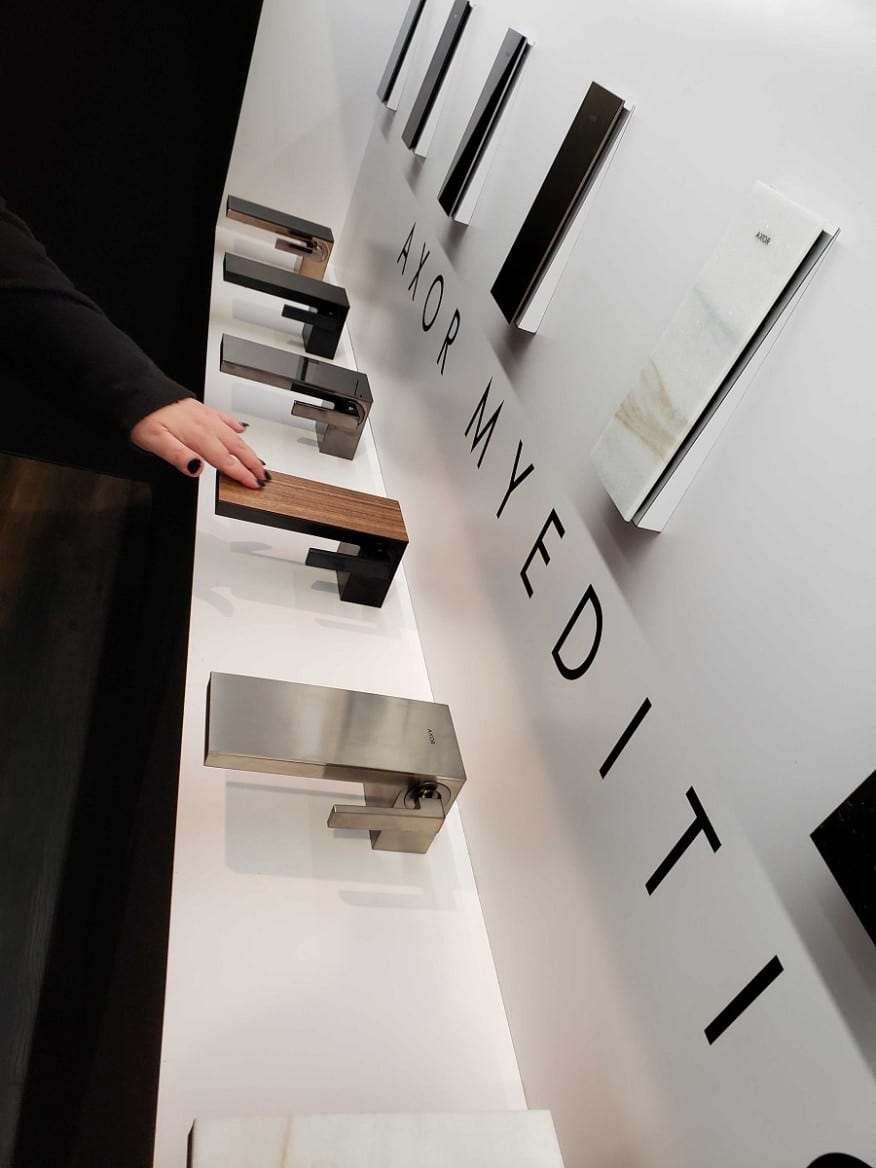 Marvin Skycove
The Marvin Skycove is a fully-assembled glass alcove structure that transforms a living space; creating a comfortable and cozy nook. Skycove is built on a steal structure; making it very strong. It comes with all the parts and pieces for installation and can be integrated into an existing home design.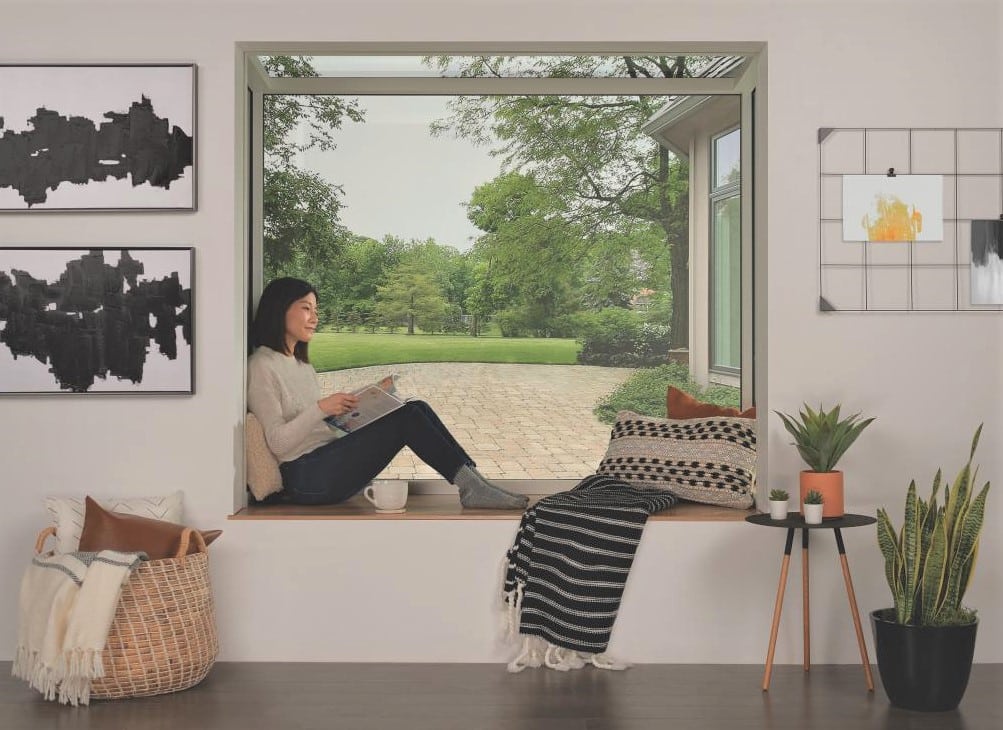 Eldorado Stone – Vintage Ranch
Eldorado Stone's Vintage Ranch collection offers the look of reclaimed barnwood in an architectural stone veneer. New to the collection is Dawnwood; made to resemble whitewashed beige barn wood. No Tom Sawyer needed! The Vintage Ranch veneer is available in panelized systems of 2, 4, and 6-inch high planks, designed for quick installation.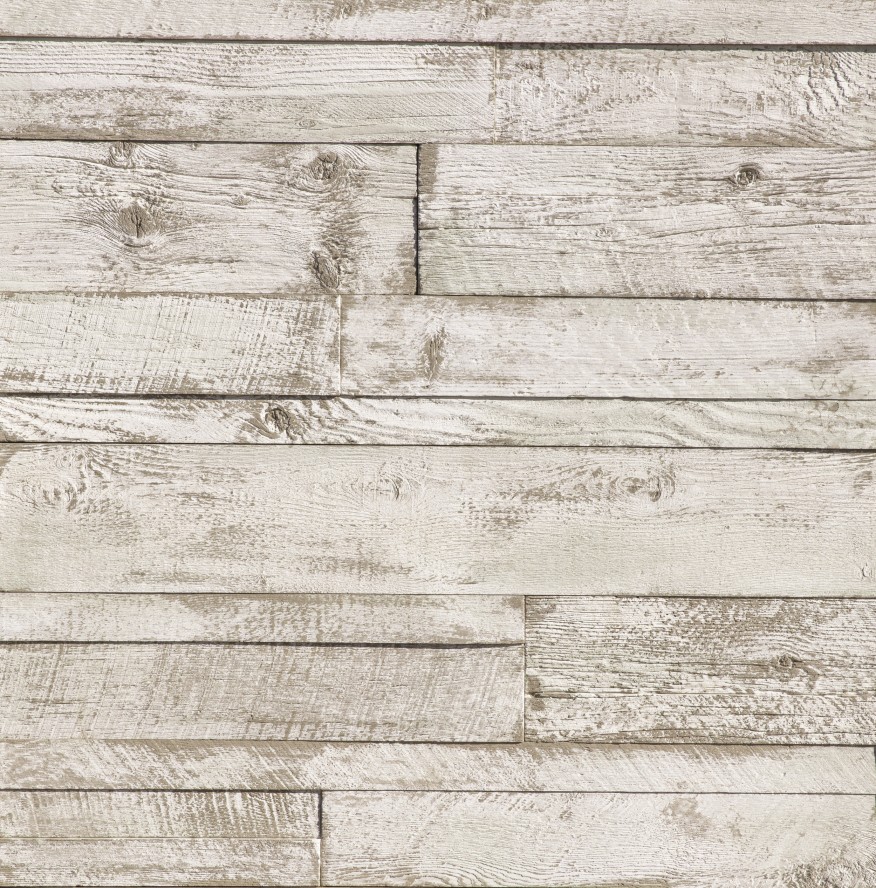 ProSlat
ProSlat slatwall system is an ideal organization and storage solution for a garage, basement, shed or workshop. Slatwall is available in aluminum or PVC and can be mounted directly onto studs or over existing wall surfaces. The system measures 24 feet wide, designed to cover the length of a garage wall, and is available in two kit sizes—4 and 8 feet high.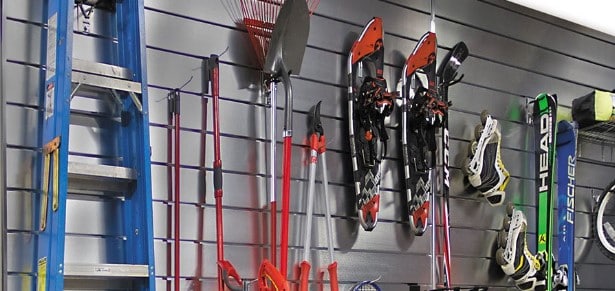 Hestan Tri-Set
The Hestan Tri-Set consists of a column-style refrigerator, freezer and wine cellar in one single unit. The refrigerator and freezer columns feature adjustable shelving, a high-performance compressor, independent ventilation for each compartment and precise temperature control. The wine unit features three distinct temperature zones, as well as oak racks made to reduce vibrations. Hestan Tri-Sets are available in 12 solid color finishes, or may be custom-finished with wood paneling.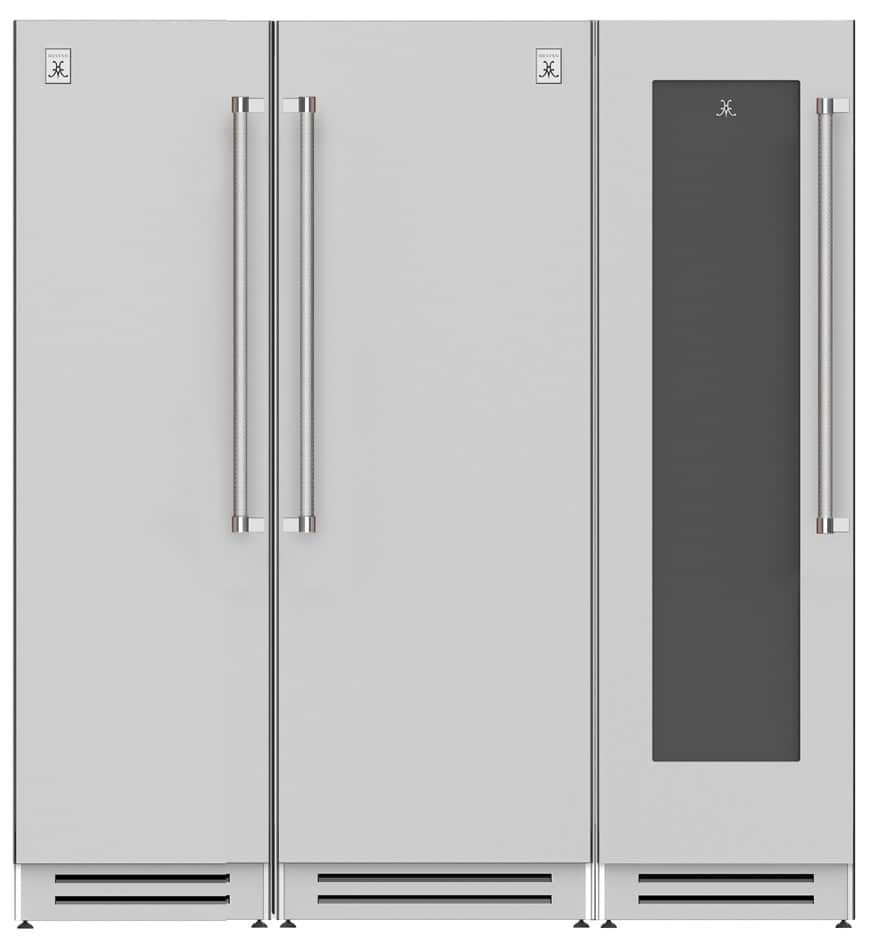 Which of these new products would you like in your home? Contact HCP to get started on your home remodel project today!