Retail is one of the many industries Dale Gruber Construction provides construction services to. View a more comprehensive list of industries here. Over the last 36 years, DGC has worked with all different types of retail businesses. We understand the importance of creating a consumer focused space; warm and inviting. We excel at designing layouts that maximize space, flow well and adhear to code requirements. With many retail projects, there are specific corporate or franchise guidelines, fixtures, signage and materials, which we are happy to abide by and incorporate into the construction project.
Below are a few DGC Retail Projects. Read what our clients say about working with Dale Gruber Construction and check out a couple project summaries.
Eich Mazda
"I had the pleasure of working with Dale Gruber Construction to remodel our Mazda facility. We were able to continue doing business at the same time, which was a huge help to us and they kept the project on budget. They handled the project very professionally, yet they kept the personal friendly touch."
– Carl Fassen | Eich Mazda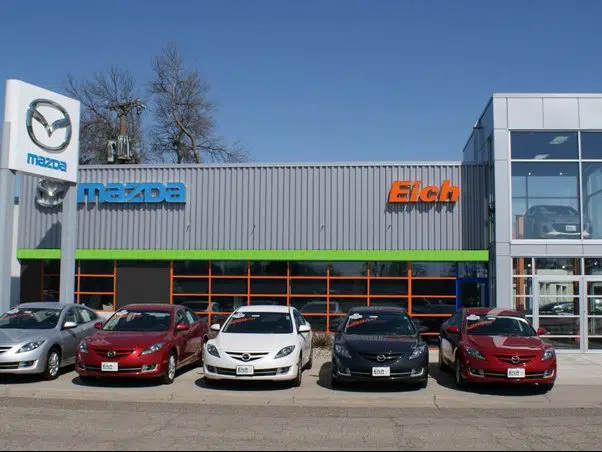 Remedy Beauty + Body
As general contractor, Dale Gruber Construction built the space for the skincare and bodywork studio, Remedy Beauty + Body. The buildout project entailed new walls, bathroom, ceilings, plumbing and electrical. To create a retro design, we left the trusses and duct work exposed and also stained the original concrete floor.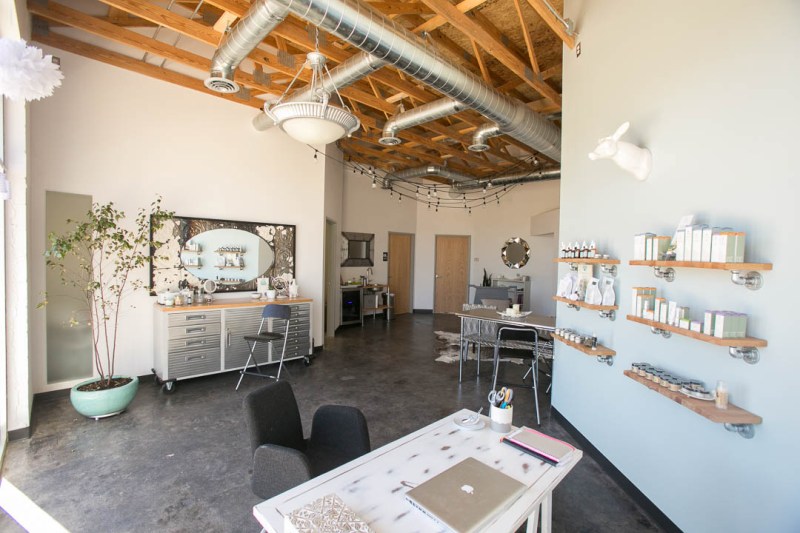 Interstate Batteries
"We had the best experience working with Dale Gruber Construction. What could have been a nightmare preparing the space for our new business, turned out to be an exceptionally great experience. Dale and the people who work for him are professional, courteous and extremely knowledgeable. He has put together an exceptional team who are very thorough in discussing issues and diligent in returning calls to you quickly. The subcontractors hired to complete the different phases of the build understand Dale has very high standards and were conscientious of both their work and cleanup. Since the completion of the store, we have had repeated inquiries asking who did our buildout and comments on what a fantastic job they did. We proudly refer Dale Gruber Construction and would not hesitate using his company again."
– Lloyd and Christine Samuelson | Interstate All Battery Center
Verizon Wireless
DGC started working with Verizon Wireless World in 2005. Over the years, we've completed many buidouts and improvements at several of their retail locations throughout Minnesota. For example, we built the Wireless World in Sartell. The 2,200 sq ft space was divided into a retail display area, service center, bathrooms, break room and storage area. New wall construction, plumbing, HVAC, painting, lighting, flooring and casework are some aspects of the tenant buildout project. We enjoy building relationships with our clients and helping them with all their building needs.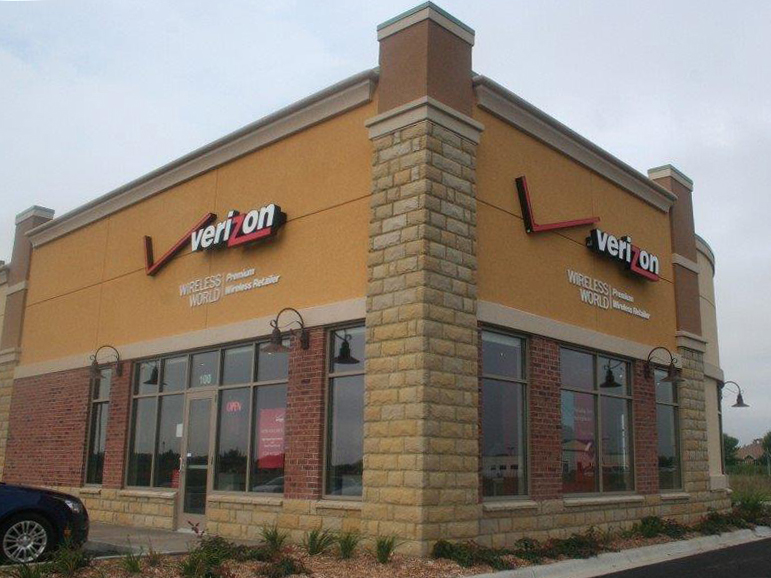 Are you an owner or manager of a retail business with a project in mind? We'd love the opportunity to work with you. Contact us.