Planning a bathroom remodel and need inspiration? We've built bathrooms of all sizes, shapes and styles. Check out some of our work.
White, Black & Gray
This bathroom features the classic color combination of white, black and gray in a very modern way.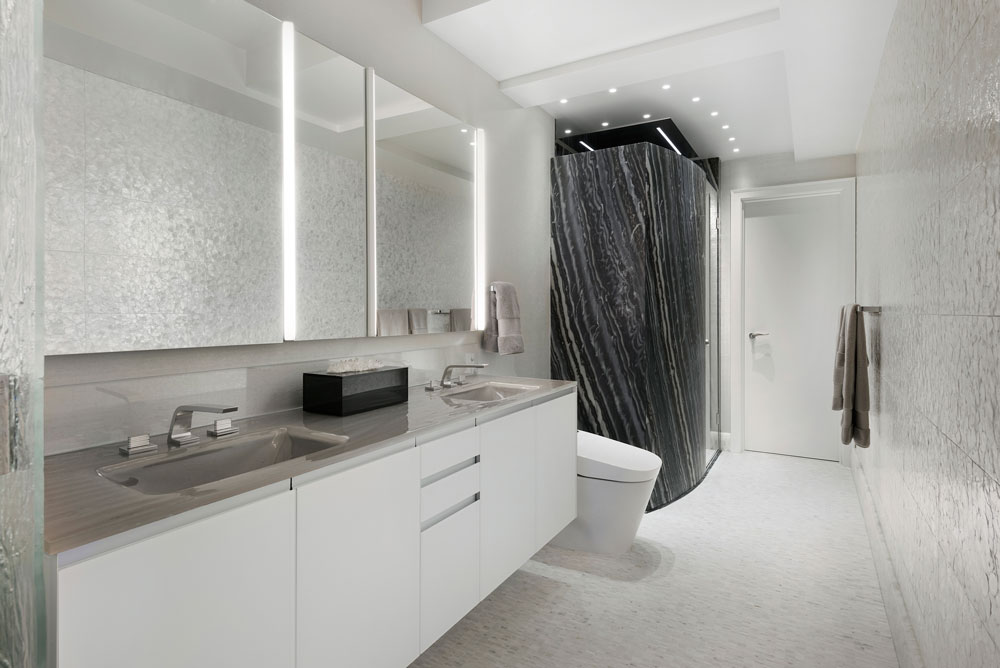 G-L-A-M-O-R-O-U-S
Glamor up your guest bathroom! After all, it is the bathroom everyone will see and use.
Traditional Wood Finish
Cherry bathroom vanities and cabinetry are perfect for those with traditional and timeless design aesthetics.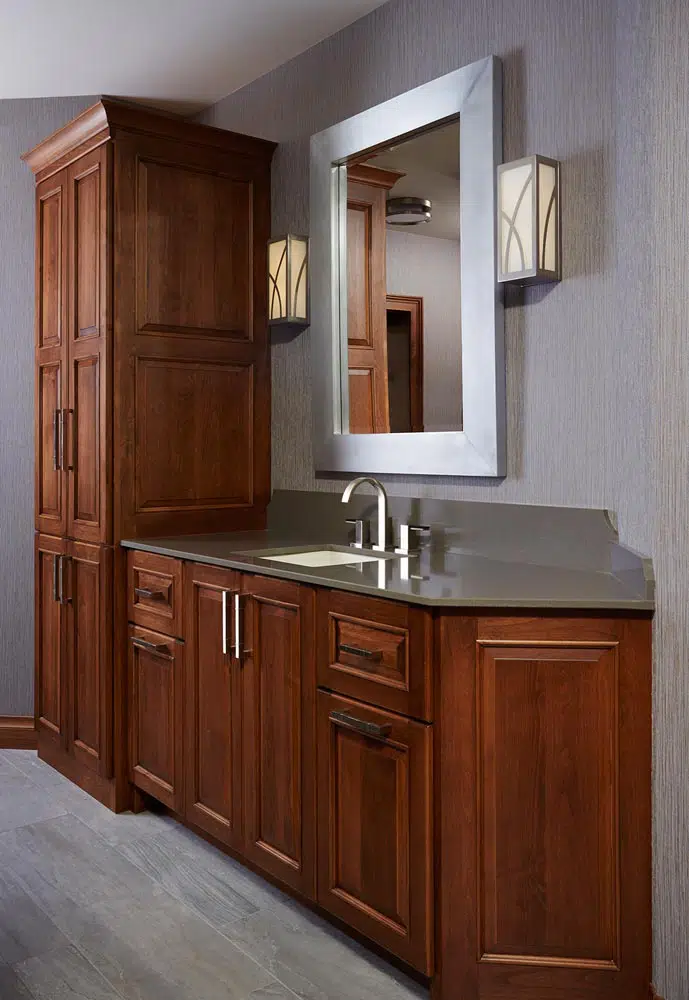 Subway Bench
A bathroom shower with two crowd pleasers — white subway tile and a bench.
Soaker Tub
A soaker tub is a wonderful place to relax and unwind, maybe have a glass of wine…or two.
Backlit Shower
This backlit precious stone & crystal quartz shower is bold and beautiful. 
Navy Blue Vanity
Navy blue painted cabinetry paired with white accents is unique, fresh and sophisticated.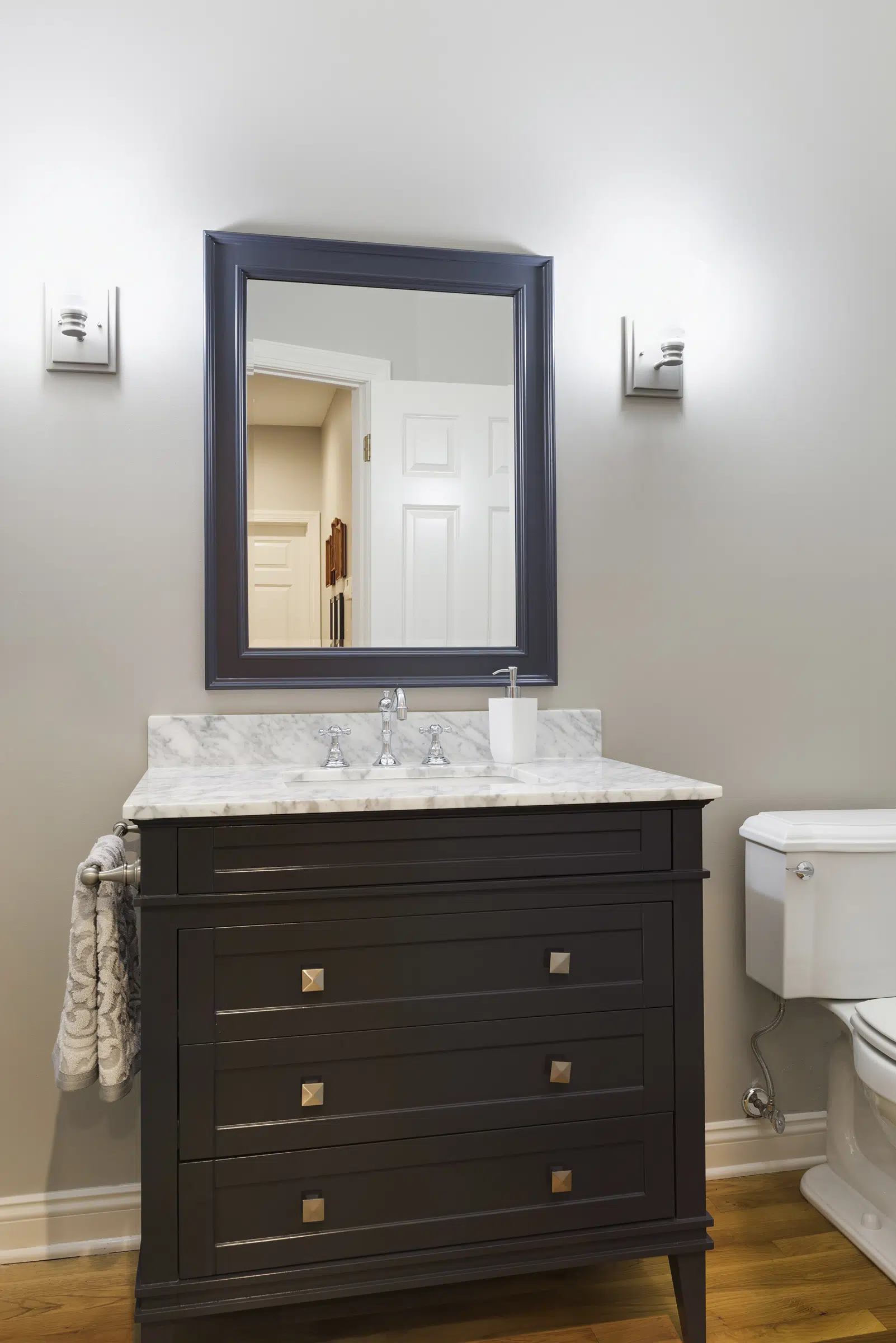 Mix It Up
Mix up your tiled shower with tiles of different shapes, colors, textures & sizes.
Warm Rustic Neutrals
Neutrals paired with rustic elements are warm and inviting.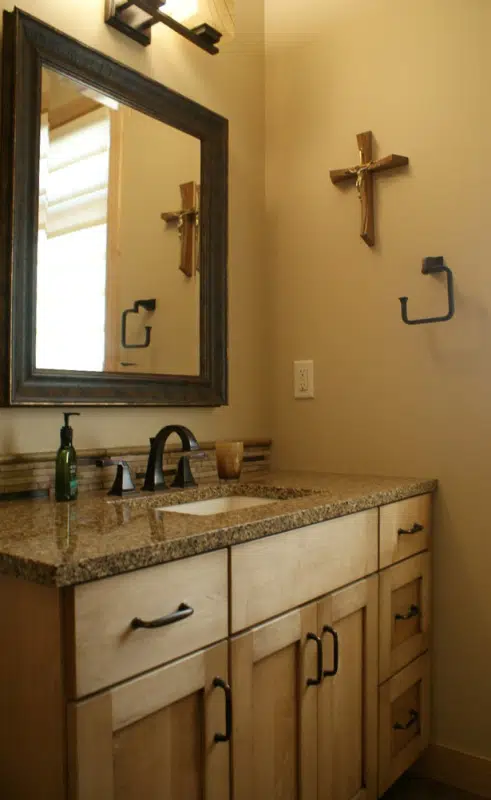 Tub & Walk-In Shower
Incorporate a walk-in shower AND a tub into your bathroom design. You can have your cake and eat it too.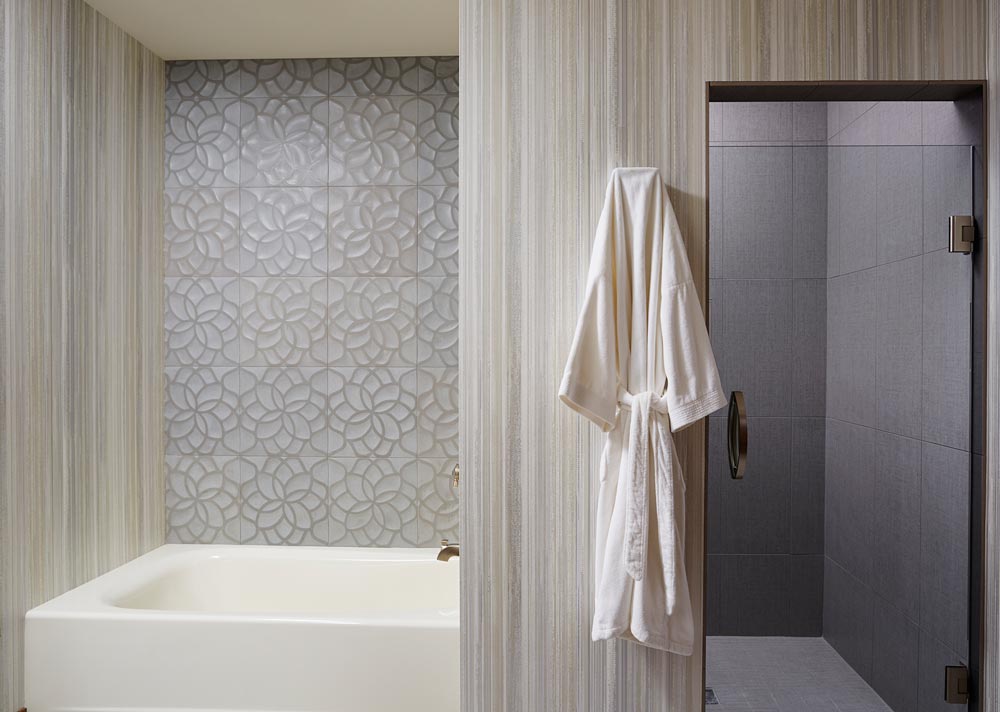 Furniture Style Cabinetry
Design your bathroom vanity cabinetry with furniture style details to create the look of a freestanding piece of furniture.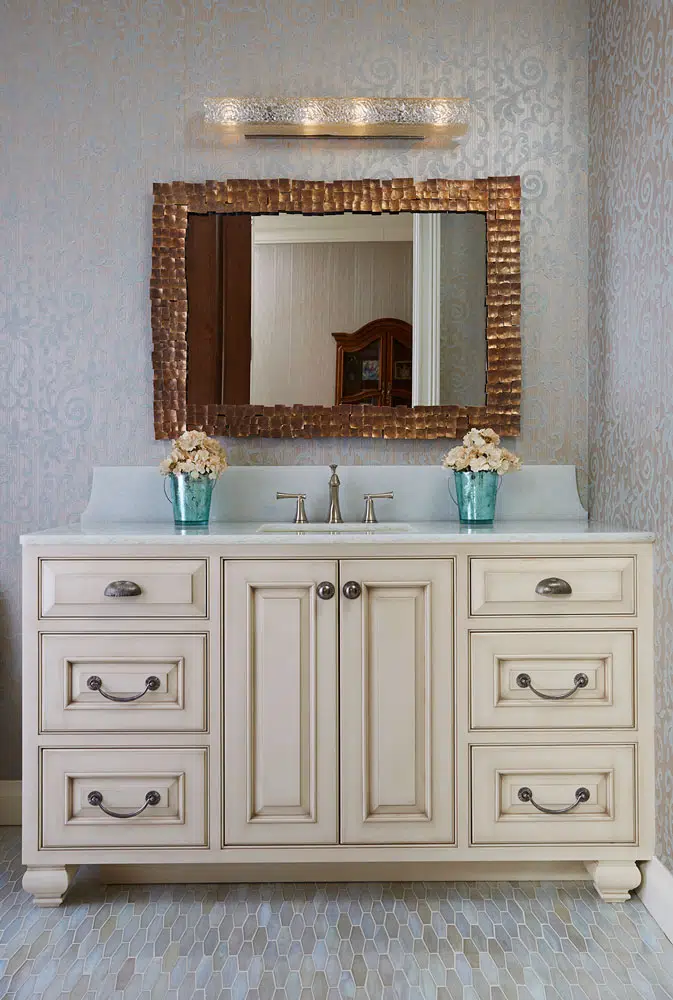 Countertops that Rock
Turn heads with amazing agate countertops. It's like looking through a kaleidoscope!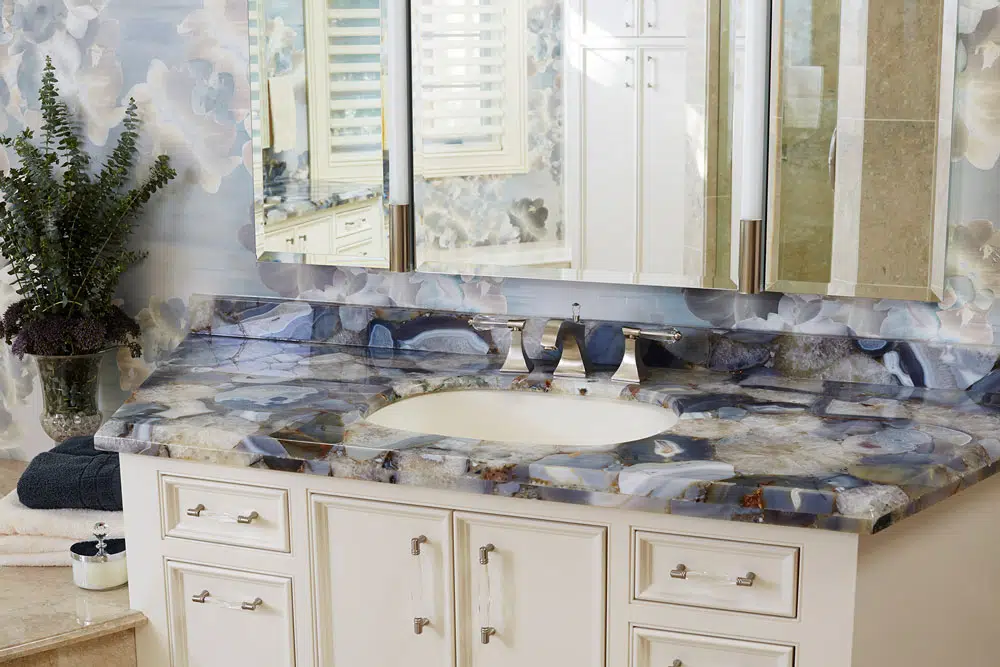 Crisp & Clean
White cabinetry is crisp, clean and allows you to accent with any color.