A few HCP team members recently had the privilege of touring the Andersen Corporation. Headquartered in Bayport, MN, Andersen's production facility is 2.8 million square feet and the facility covers 65 acres. It's big. Needless to say, we got quite a few steps in that day.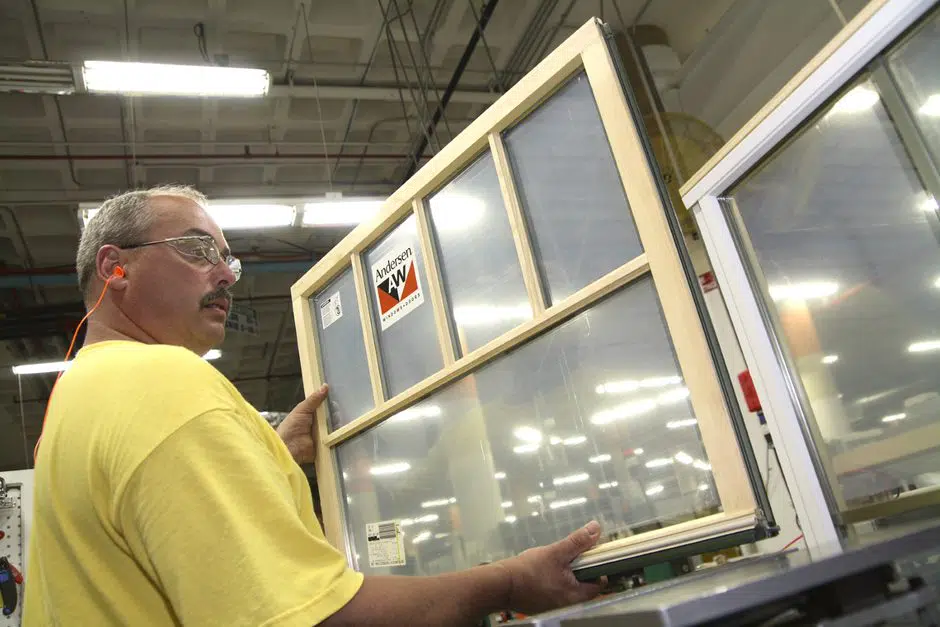 As a residential remodeling contractor, window replacement is a common project and something we do on a regular basis. It was nice to see up close the various facets of Andersen's windows & doors production process.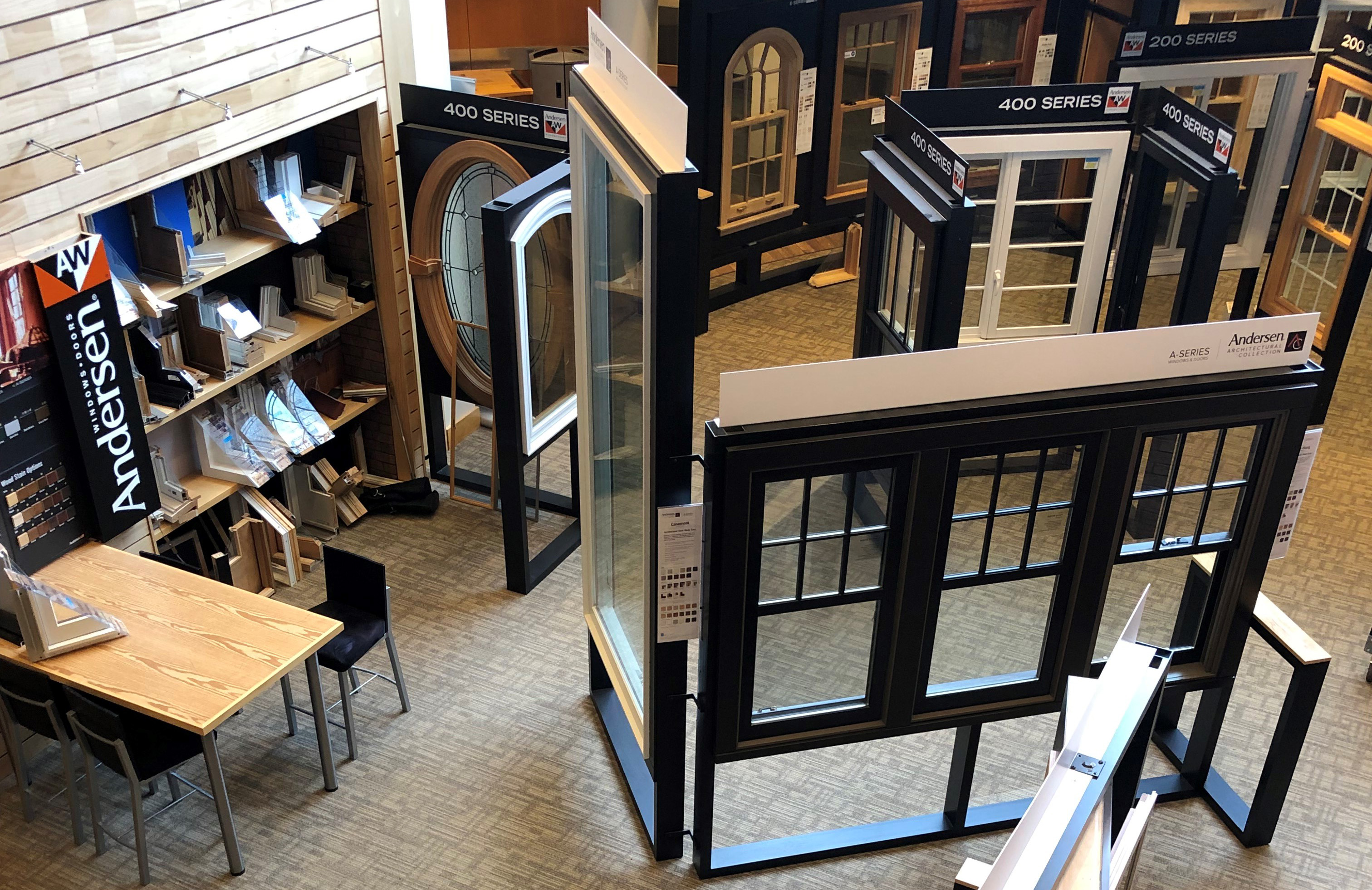 Andersen has a large product line — there is a window and door to suit anyone's needs! 
Andersen Core Collection
100 Series – Fibrex composite interior & exterior; great budget friendly, yet quality
200 Series – Vinyl exterior, wood interior; nice entry level wood option
400 Series – Vinyl exterior, wood interior; more style and color options available
Andersen Architectural Collection
A-Series – Fibrex composite, wood interior; high performing and many style, color and finish options from which to select
E-Series – Heavy gauge aluminum exterior, wood interior; custom sizes, styles, colors, finishes…you name it!
Big Doors – Large multiglide and folding doors
Big Doors-Weiland – Large swinging, pivot, folding doors
Entranceways – Great custom entry doors
A couple things about Andersen's products we'd like to highlight…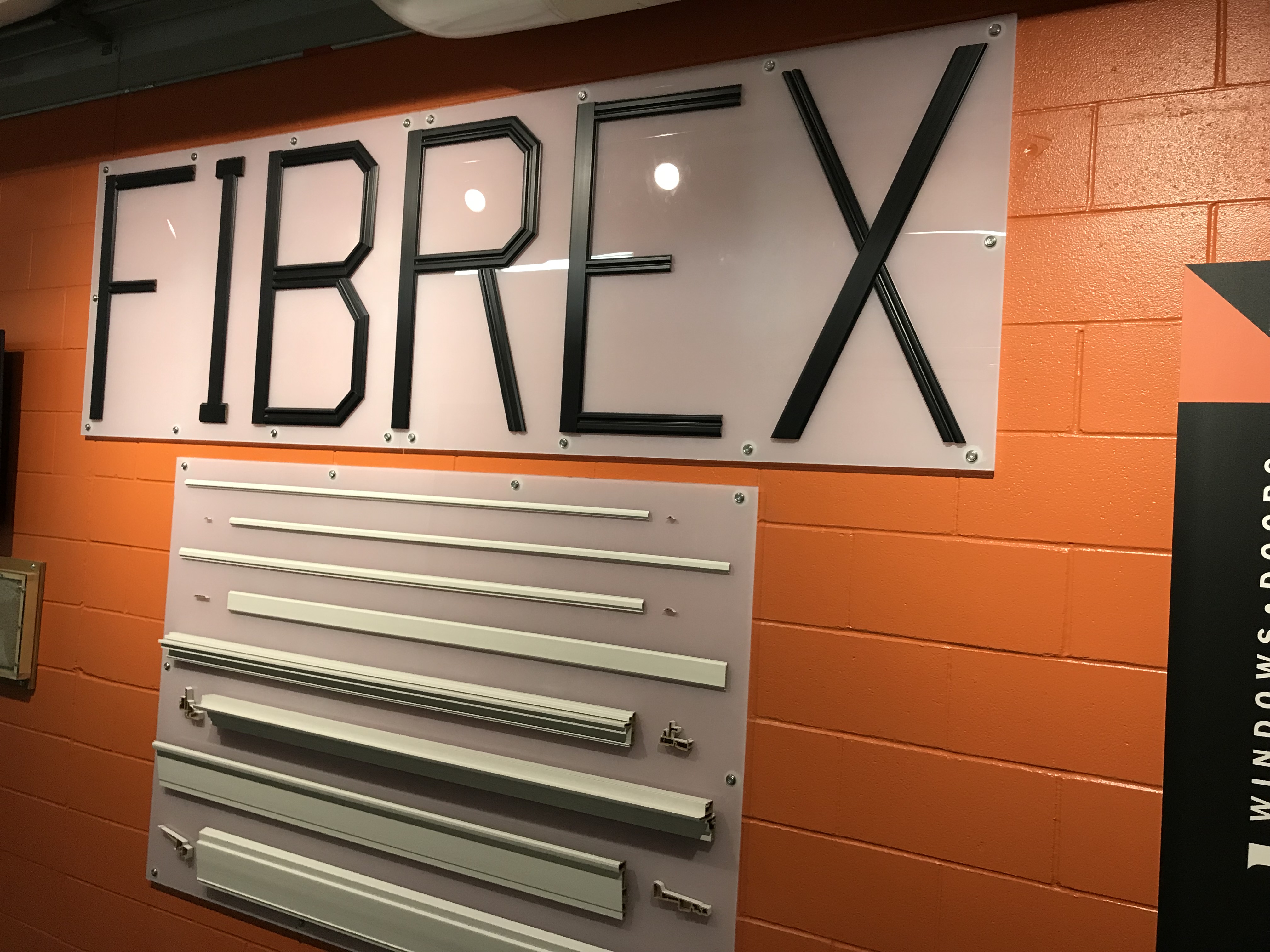 What is Fibrex?
We mentioned above a couple of the series are made of a material called Fibrex. What exactly is Fibrex? It is a composite material made from reclaimed wood and thermoplastic polymer. Fibrex is twice as strong as vinyl! It is durable, sustainable and energy efficient. All the things you want for a window material. 
Andersen Easy Connect Joining System
Andersen recently introduced the Easy Connect Joining System for their A-Series windows. Large window combinations can be split into smaller factory assembled sub-group combinations; making installation of large windows at the jobsite easier and reducing labor requirements. Andersen Easy Connect Joining System won Best in Show at NAHB International Builders' Show!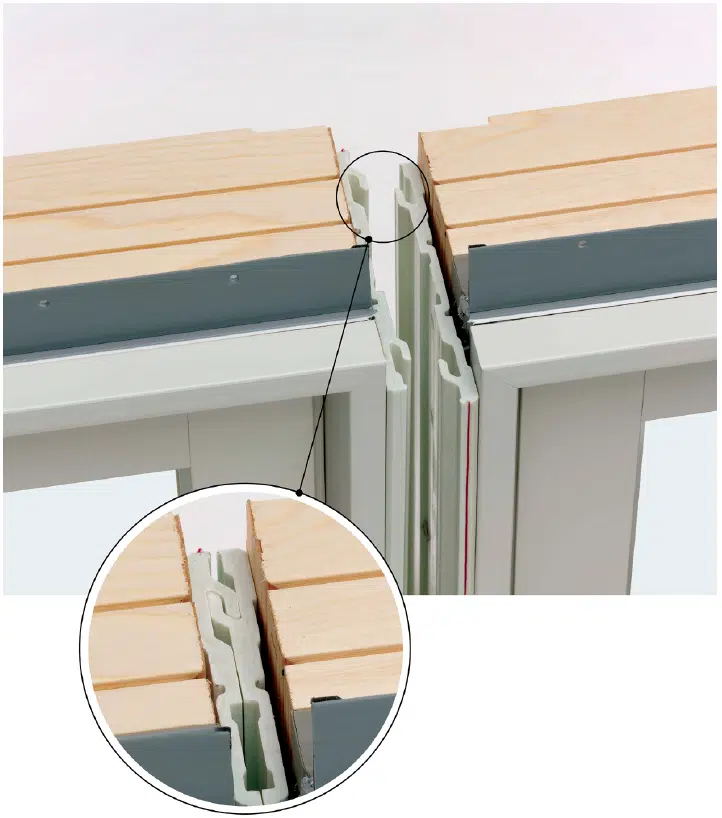 Photos and information from Andersen.
HCP Andersen Certified Contractor
Choosing the right window contractor is one of the most important aspects of a window purchase. A proper installation is critical to the proper performance of the product. Home Check Plus is a Certified Contractor of Andersen Windows & Doors. To receive this certification, our carpenters went through an extensive training program at Andersen headquarters in Bayport, MN. CLICK HERE to learn more about what it means to be a Andersen Certified Contractor.
Looking to replace your windows? Call Home Check Plus 320-529-4800!
Additional Window Resources