– House of Pizza –
COMMERCIAL | GENERAL CONTRACTING | REMODEL | TENANT BUILDOUT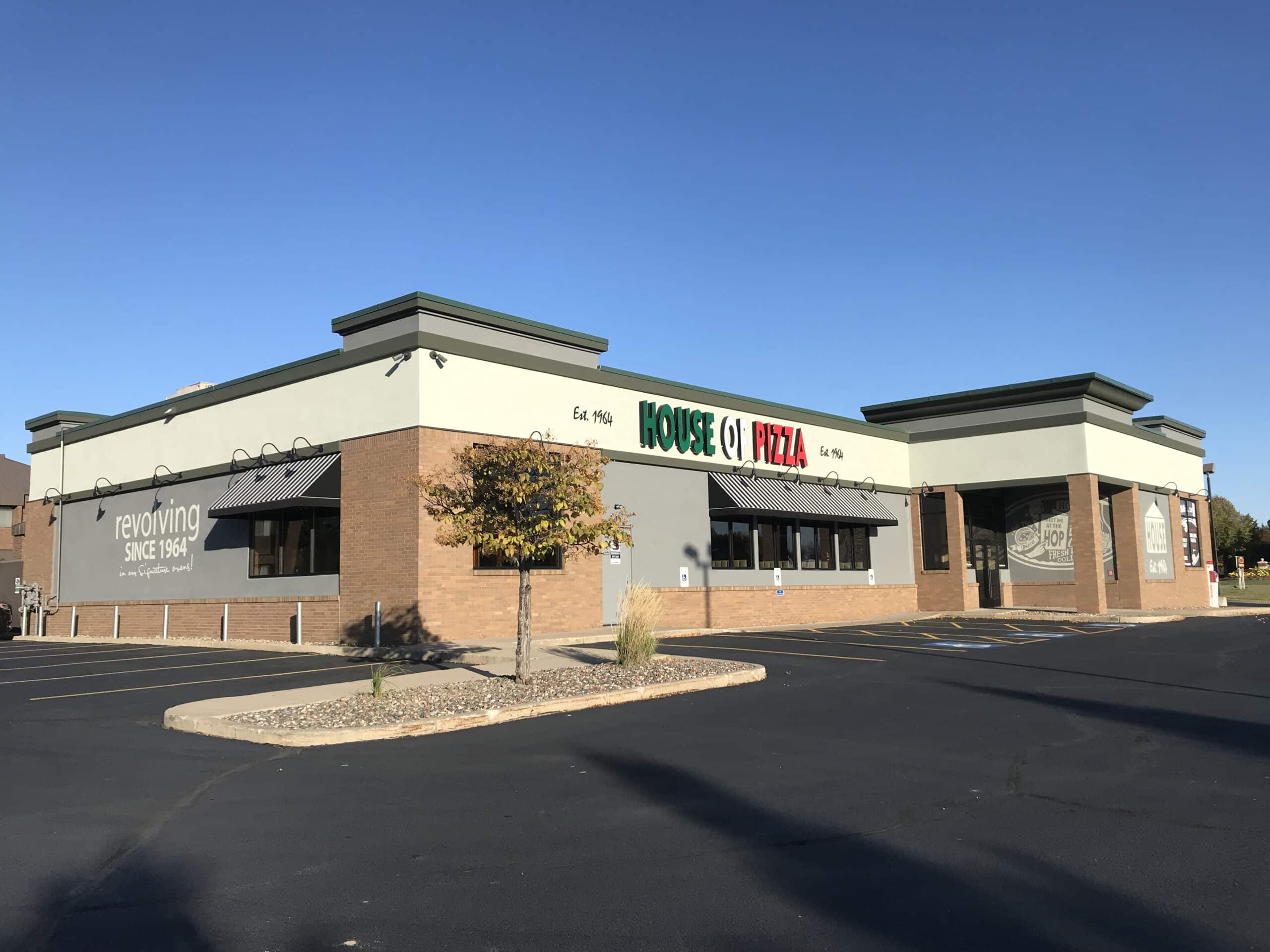 Our Work
Dale Gruber Construction partnered with House of Pizza in their St. Cloud West and Sartell restaurants on extensive remodeling projects for each location. At House of Pizza West, the remodel included all new interior ceilings, fixtures and finishes. For the Sartell location, Dale Gruber Construction completed two major remodels, including a 1,700 square foot bar and dining area, a multi-purpose room, and a large outdoor dining space. 
Quick Facts
Project Size: Multiple commercial dining locations in different cities
Market: Commercial
Services Provided: General contracting, remodeling, tenant buildout
All About Ambience
To create the vintage Italian décor style the client desired, Dale Gruber Construction used a specialty finish technique and product from Sto Specialty Finishes. A variety of brick shades gave the restaurants an authentic look and feel. Televisions were strategically placed throughout the restaurant to provide visibility from every seat in the house while avoiding an intrusive dining experience. 
It was important to both the client and the Dale Gruber Construction team to prominently feature the revolving pizza oven that has become synonymous with the House of Pizza brand. We prioritized the oven's place in the design, ensuring it is the first thing guests see upon entering the restaurant.
Challenges Overcome
In order to incorporate the integral revolving pizza oven, a large load-bearing wall needed to be removed and the structure supported. Dale Gruber Construction worked diligently to ensure this process was executed with precision and attention to detail, ultimately producing the desired results. 
During the demolition phase, Dale Gruber Construction encountered plumbing issues that required additional work and implementation of current codes and regulations. Our team changed course to accommodate these issues, and the project was completed as planned.

Ready to build?
Contact us today with your project details to get started!