I am frequently asked the question, "What's it like having your dad as your boss?" To be honest, it is similar to any job — there are both pros and cons.
In the event you're not aware, my dad is Dale Gruber, the owner and president of Dale Gruber Construction. For almost 10 years, I've been the marketing and HR manager for DGC and Home Check Plus (our residential remodeling division). My role at the company is a little different than our estimators or carpenters as there is less direct daily involvement with Dale. However, DGC is a relatively small business, so we all interact and work together as a team.
Get to the juicy stuff, huh? Here's what I can say about working with my dad…
Flexibility
In general, I believe DGC is pretty accommodating and flexible with all employees' personal needs and I am no exception. For example, there are times when I've asked my dad if I can take a longer lunch, so I can run during the daylight. I've also been called upon to leave work to help a family member or for some other personal reason. The flexibility and requests go both ways. Sometimes people assume because my dad is my boss, I have the ability to come and go as I please, which isn't true. (Or is it…Dad?) I do take my job seriously and think it is important to be treated the same as my fellow employees. I work from home about one day a week, but for the most part, I'm in the office Monday-Friday 7am-5pm.
Trust
Being we've known each other for 35 years, I think (hope) there's an increased sense of trust from both parties. This is not to say there isn't trust among all DGC employees, but it is naturally a little different with family.
Boss & Employee Relationship
It is fair to say Dale and I have a unique boss and employee relationship. He can be a bit intimidating – he's very particular and has high standards & expectations. Rightfully so – it's his company, name and reputation. I'm pretty comfortable sharing my opinion; even if it varies from his. We naturally butt heads sometimes as we're both stubborn, perfectionists and think we're right. But, for the most part, we share a similar vision.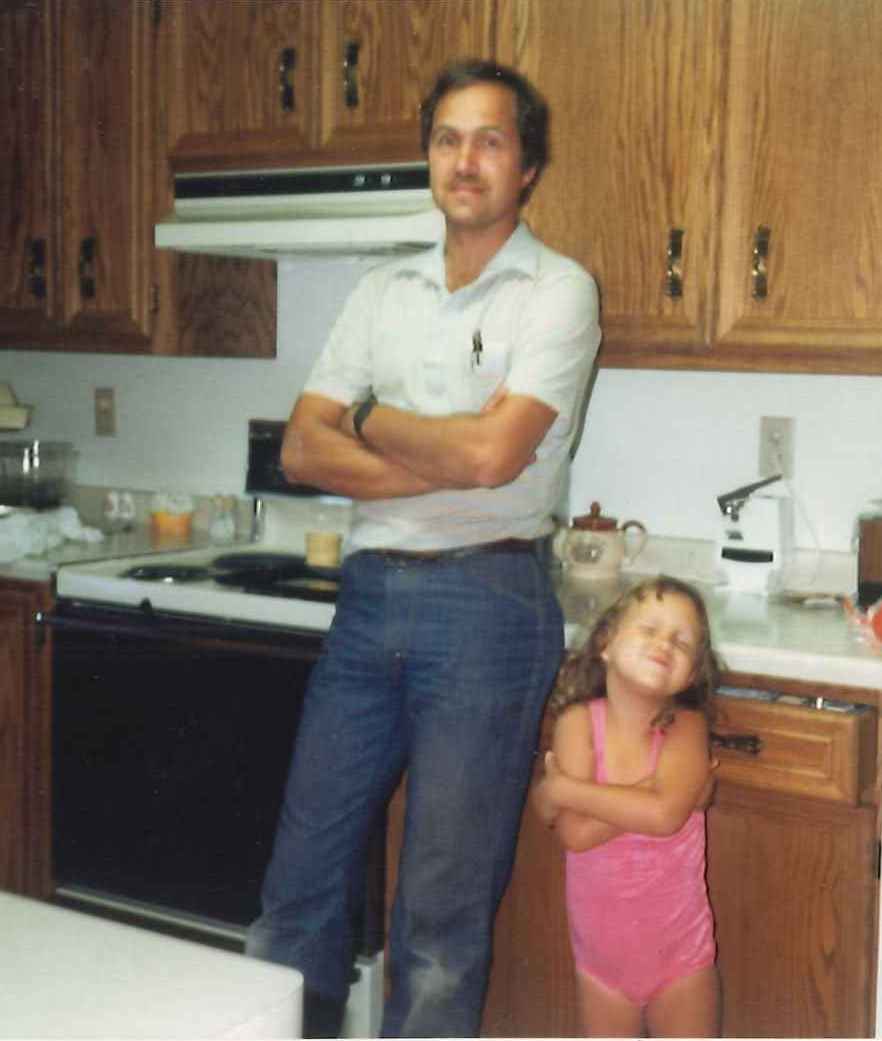 Work/Life Balance
In today's world, where we have the ability to always be connected, it can be challenging to find a healthy work/life balance. I know for many people it is difficult to "punch the clock" and be done with work for the day or weekend. I'll admit, I'm one of those people who struggle turning my work brain off; it is almost always on. When I see my dad outside of normal business hours, we try to keep "work" to a minimum, but it does creep in.
Greater Understanding
For most of my childhood, my dad had his office in our home. During the day, he'd work in the field and when he'd come home, my sister and I loved to help untie his work boots and drink his leftover, warm and water-down Koolaid. He'd spend the evenings in his office; completing paper work, bids, drafting, etc. On weekends, I recall spending what felt like hours at places like Mathew Hall and flooring showrooms. If we went anywhere as a family, he was bound to run into somebody he knew through work and would chat away despite our eye rolls and "C'mon, Dad!" looks. I knew he worked in construction, built things, was a business owner, but I didn't fully realize what that all entailed.
Over the last 10 years, I've gained a better understanding of my dad's job. I now know just how many hours he works, how hard he works and his extensive knowledge of both commercial & residential construction. Owning your own business does come with a set of perks, but I also see how it can be challenging & stressful – being the boss isn't always fun or easy. It's quite impressive to see his company grow from a one-man business in 1983, to an entire team of office and field personnel.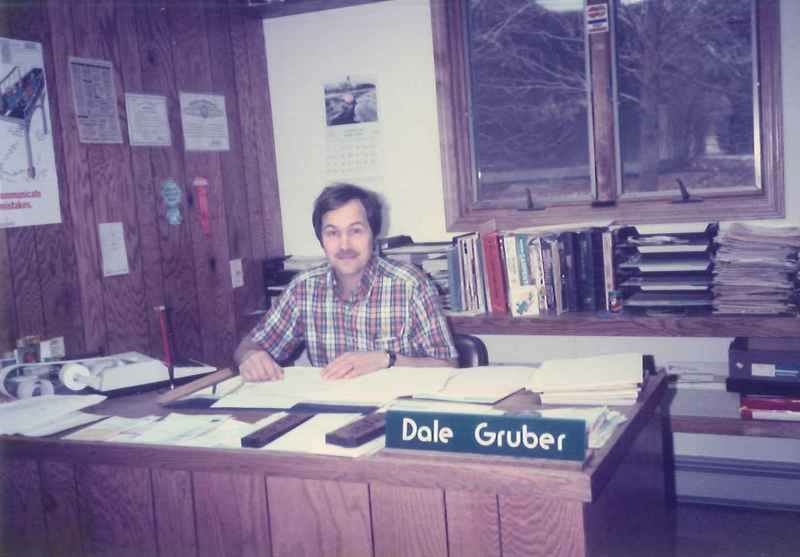 So that's my perspective of what it's like working with family and having my dad as my boss. Maybe next we'll have to get Dale's point of view.
Do you work with family? What's your experience like?