Looking for a deck or patio material that is low maintenance, durable and attractive? Check out AZEK pavers! AZEK interlocking pavers are made from a high performance composite material, but look like natural stone. They are also eco-friendly – made with 95% recycled material! AZEK pavers are great for patios, walkways, decks, driveways and more.
We've used AZEK pavers on several projects — contractor and client approved! They are a nice alternative to standard composite decking material. The pavers can even be applied to stairs, so the deck and stairs match. AZEK pavers are available in a variety of color options. The way in which the pavers are installed lends itself to creating beautiful patterns and designs.
While AZEK pavers appear very similar to traditional concrete pavers, continue reading to learn about their differences according to AZEK.
1. Durability
AZEK pavers resist degradation over time and retain their outstanding appearance longer than that of concrete pavers.
2. Scratch Resistance
Traditional concrete pavers scratch easily, whereas AZEK pavers resist scratches.
3. Stain Resistance
Ketchup, oils, etc. can leave a stain on concrete pavers, but area easily wiped away on AZEK pavers; leaving no trace of a stain.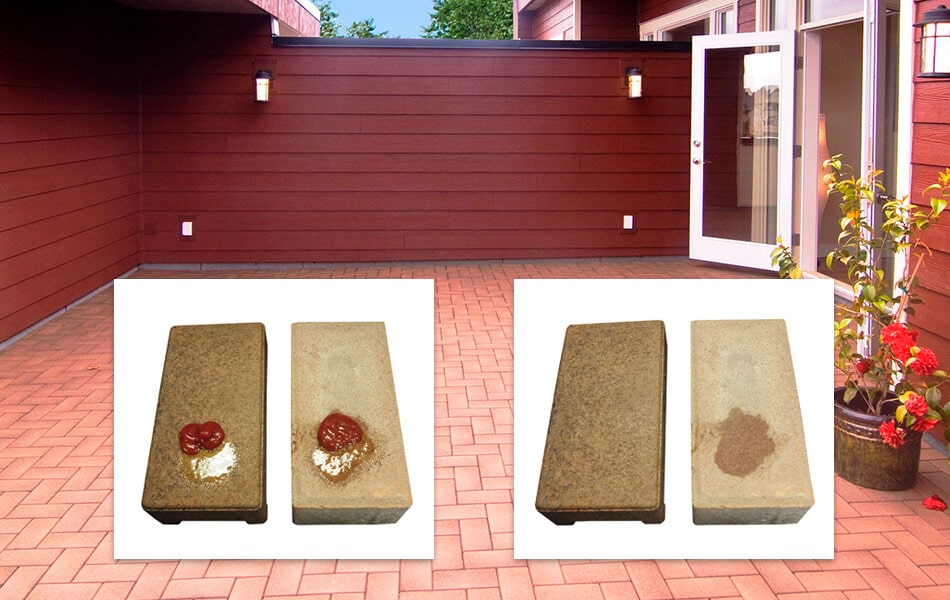 4. Consistency
AZEK pavers provide a smooth clean edge compared to chipped, rough edges of a concrete paver.
5. Weight
11 concrete pavers = 64lbs.
32 AZEK pavers, 4 grids + 64lbs.
Enjoy the easy of carrying up to three times the amount.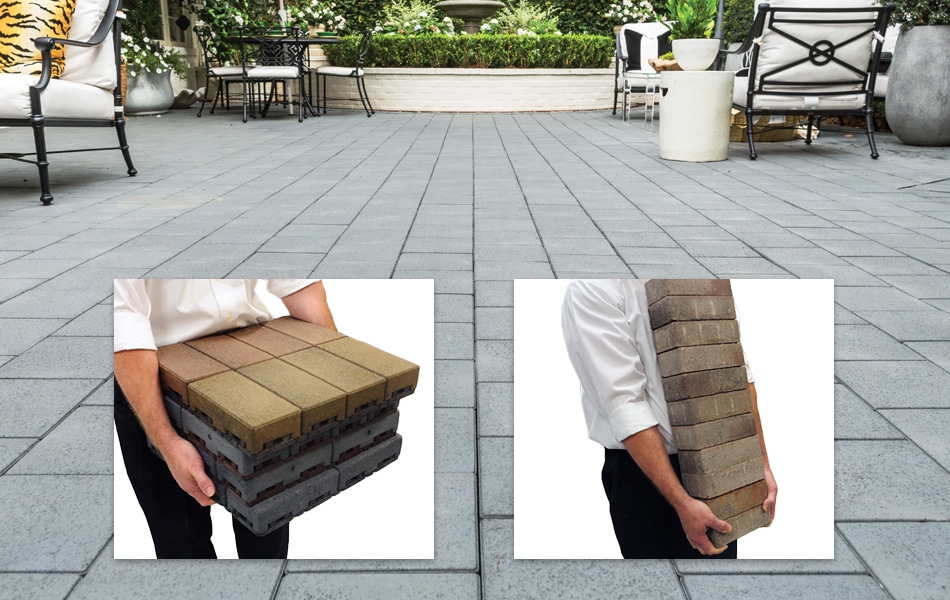 6. Installation Ease
Traditional pavers require the use of a string to keep them straight and level. AZEK pavers insert easily into the specially designed grid system to ensure perfect alignment, square & consistently spaced and securely placed.
7. Cutting & Workability
Concrete pavers require a traditional saw and aren't very easy to cut. AZEK pavers can easily be cut with a mitre or jig saw. Even radius cuts are possible with AZEK pavers.