The NAHB International Builders Show (IBS), is the largest annual light construction show in the world. The 570,000 sqft exhibit space features 1,500 of the top manufacturers and suppliers; attracting 60,000 visitors. It's big. No issues getting the suggested daily 10,000 steps while at IBS. 
Here's a few products featured at IBS that we'd like to highlight.
Karran Quartz Sink
Karran brand has a great selection of high quality sinks. Karran's Quartz series is made of 80% quartz with acrylic resins. The quartz material is extremely durable – scratch and chip resistant and will not fade. They also are heat resistant (530 degrees Fahrenheit) and will not support bacteria growth; making them perfect for kitchens and bathrooms. Karan's quartz sinks have a uniform color throughout and are available in 6 colors! There are many sink design options to select from; including 5 seamless integrated sink styles.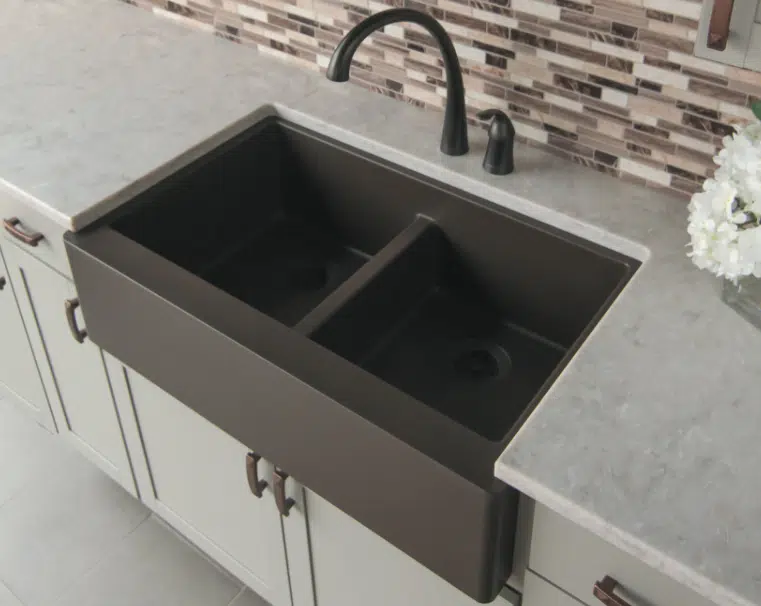 Azek DrySpace
Last year, we featured Azek pavers in our IBS product highlight as an excellent deck material option. Azek has another great outdoor space product called DrySpace. With Azek DrySpace we can convert the area below your second story deck into a dry space aka a nice patio. Azek DrySpace offers a clean finish appearance, protects your patio furniture from elements and provides an opportunity to easily collect rainwater. It's made of solid extruded vinyl, comes in two colors and can be attached to new or existing decks!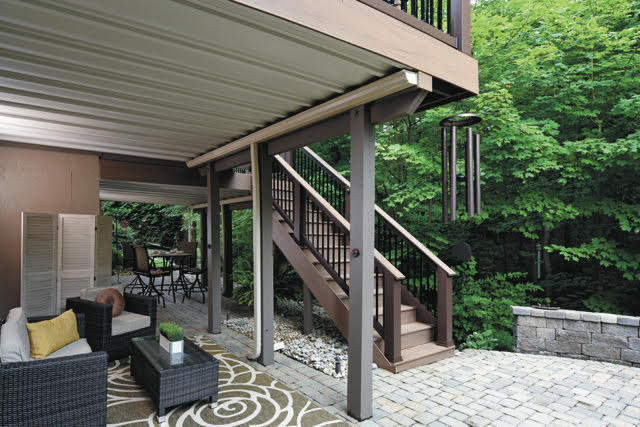 Therma-Tru Doors w/Vented Sidelites
Have you ever wanted the benefits of a storm door, but don't like the idea of it covering up your beautiful, expensive entry door? Therma-Tru has an excellent solution with it's hinged sidelites with screens! By opening one or both of the door side panels, you can get a nice breeze and fresh air. Therma-Tru also has several new glass options and door styles.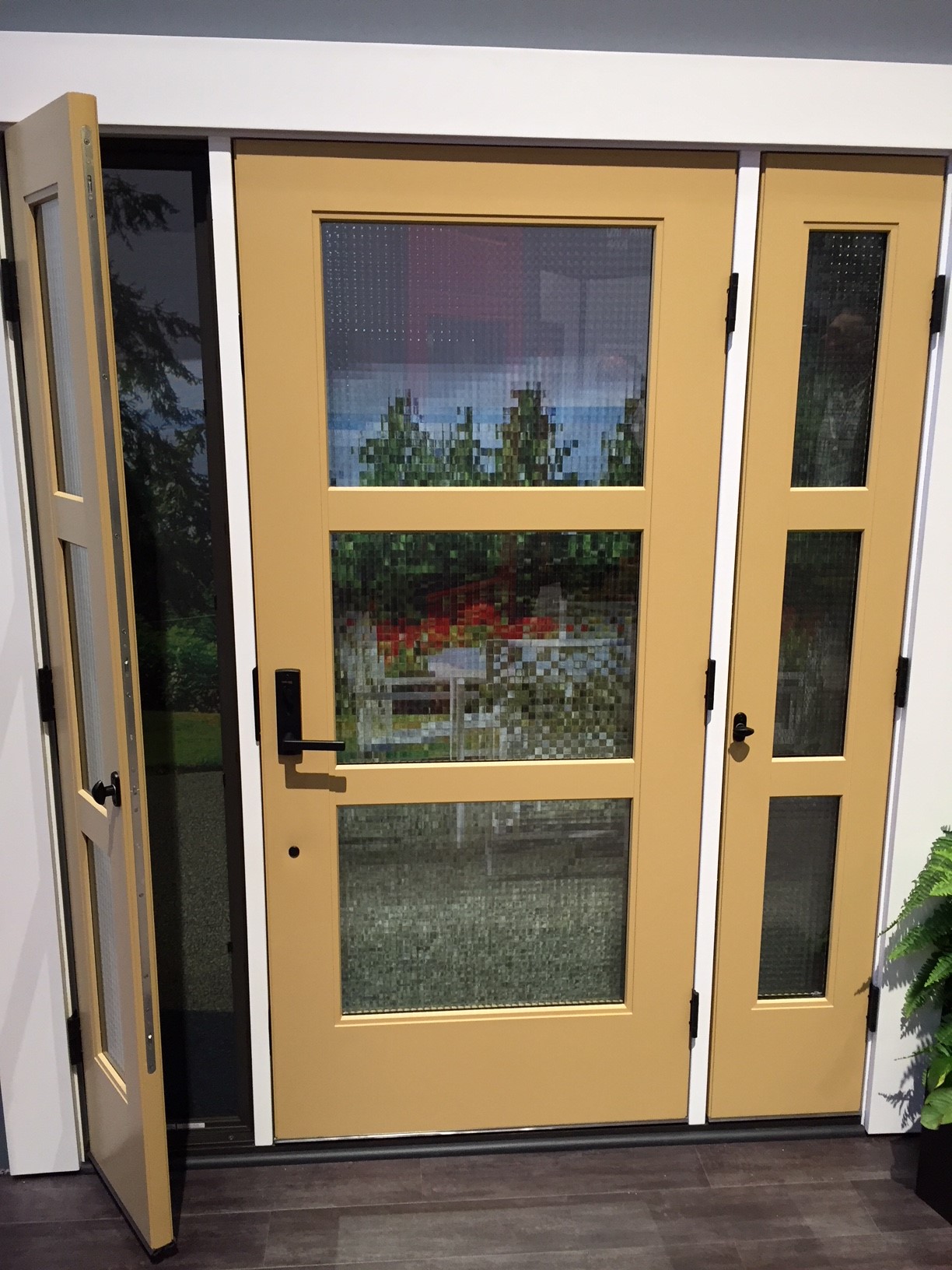 GAF Glenwood Shingles
GAF's Glenwood shingle series have the appearance of authentic wood shake shingles at a fraction of the cost. The ultra thick, triple layer shingles create add such nice dimension and aesthetic to any roof. GAF Glenwood shingles come in several color options, are affordable and incredibly high performing.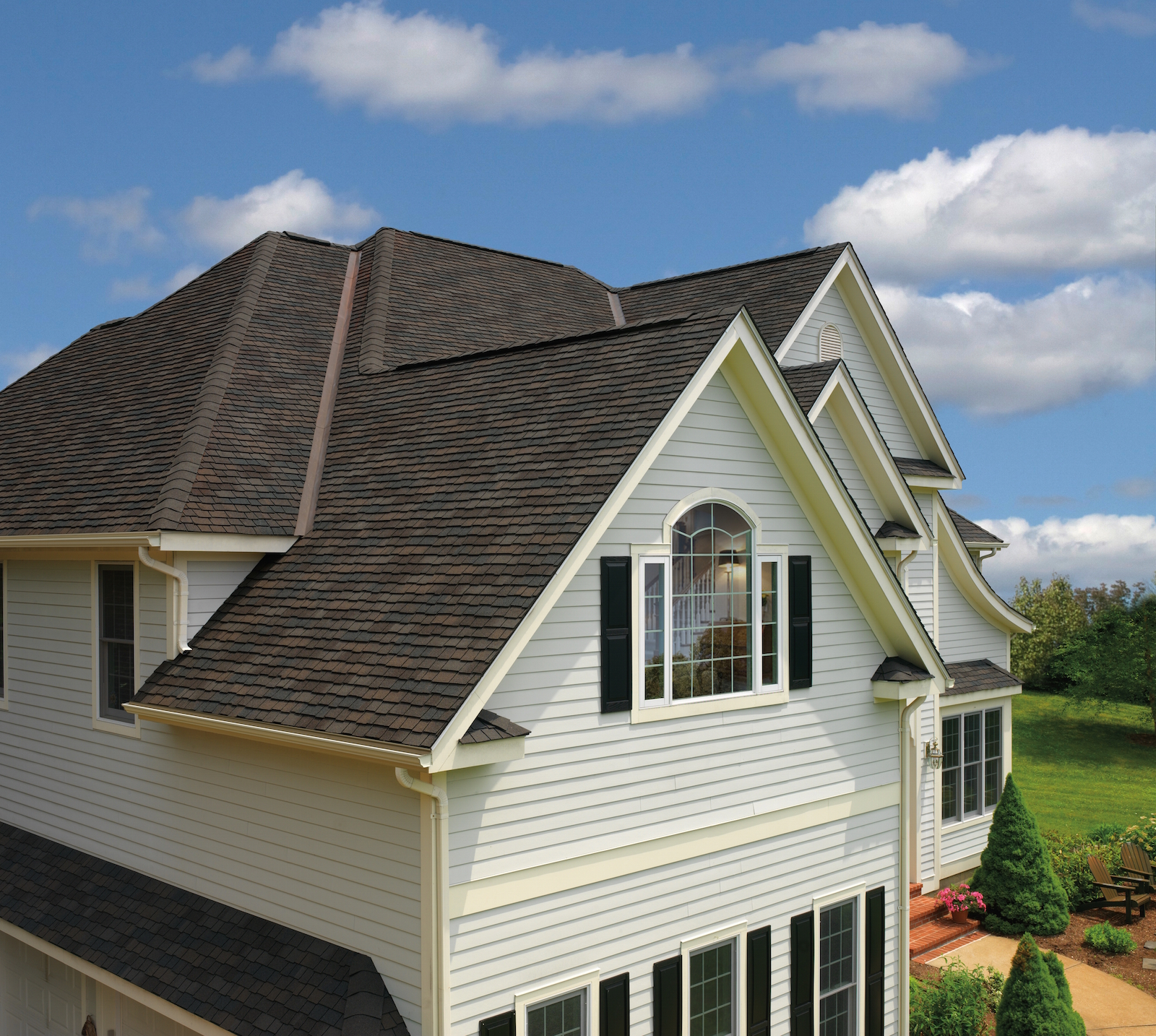 Barn Doors & Library Ladders
The sliding barn door trend is still a very popular design feature; providing a contemporary, yet rustic aesthetic. Barn doors are a great space saving door option for any interior area including pantries, master bedrooms, laundry rooms and even cabinetry. Custom Service Hardware offers many door & hardware style options and a complete sliding barn door kit for easy installation. They also have rolling library ladders and invisible secret bookcase doors!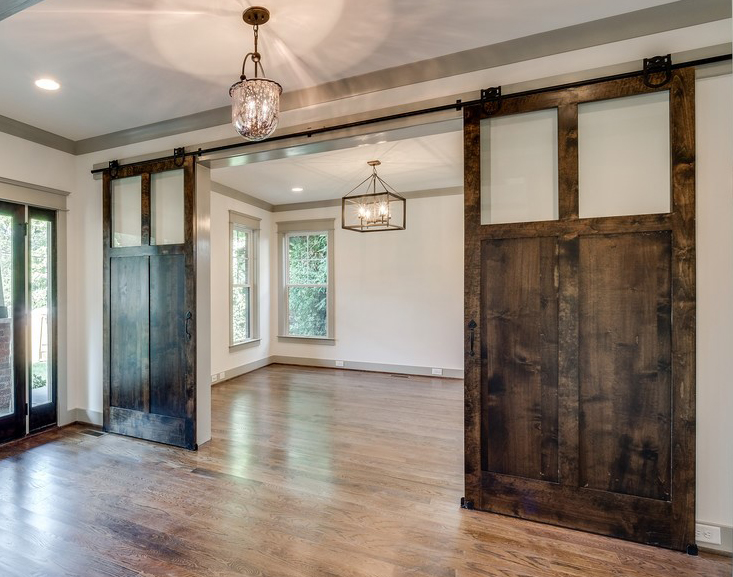 PlyGem Woodland Select Fencing
The PlyGem Woodland Select vinyl fencing series offers the color and natural look of stained cedar, but without the maintenance. Available in five different colors.
NuTone Knock Smart Doorbell
Update your doorbell with NuTone Knock Smart Video Doorbell Camera and experience all the smart technology features including view & speak to visitors, motion detection, do not disturb, reliable security and record of visitors.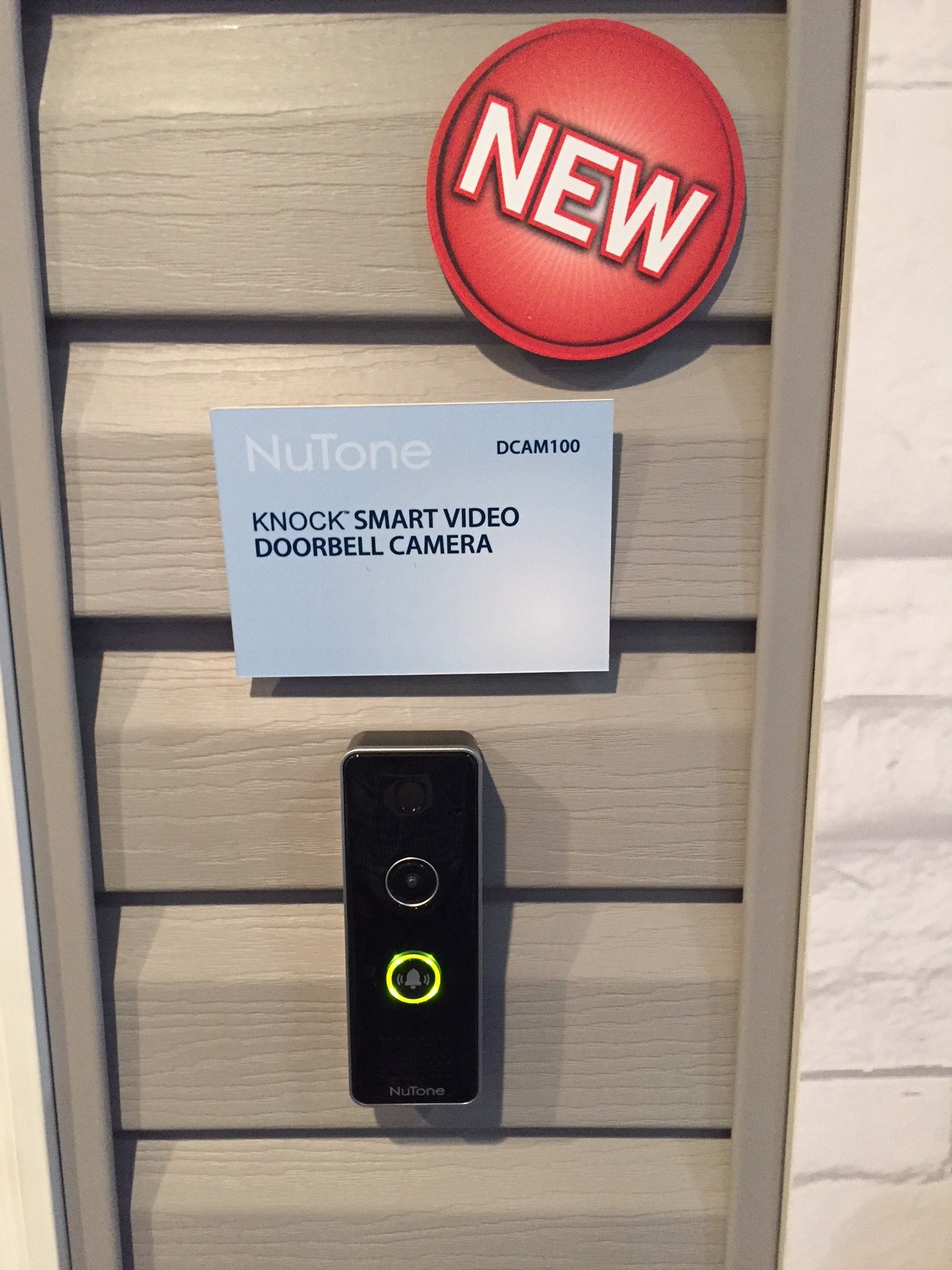 Daltile Fabric Art
Inspired by the drape of luxurious textiles, Daltile Fabric Art porcelain tile features an unpolished finish and gradient, textural variation. The tiles come in six colors and four decorative accent blends. Daltile Fabric Art can be used on floors, walls and countertops.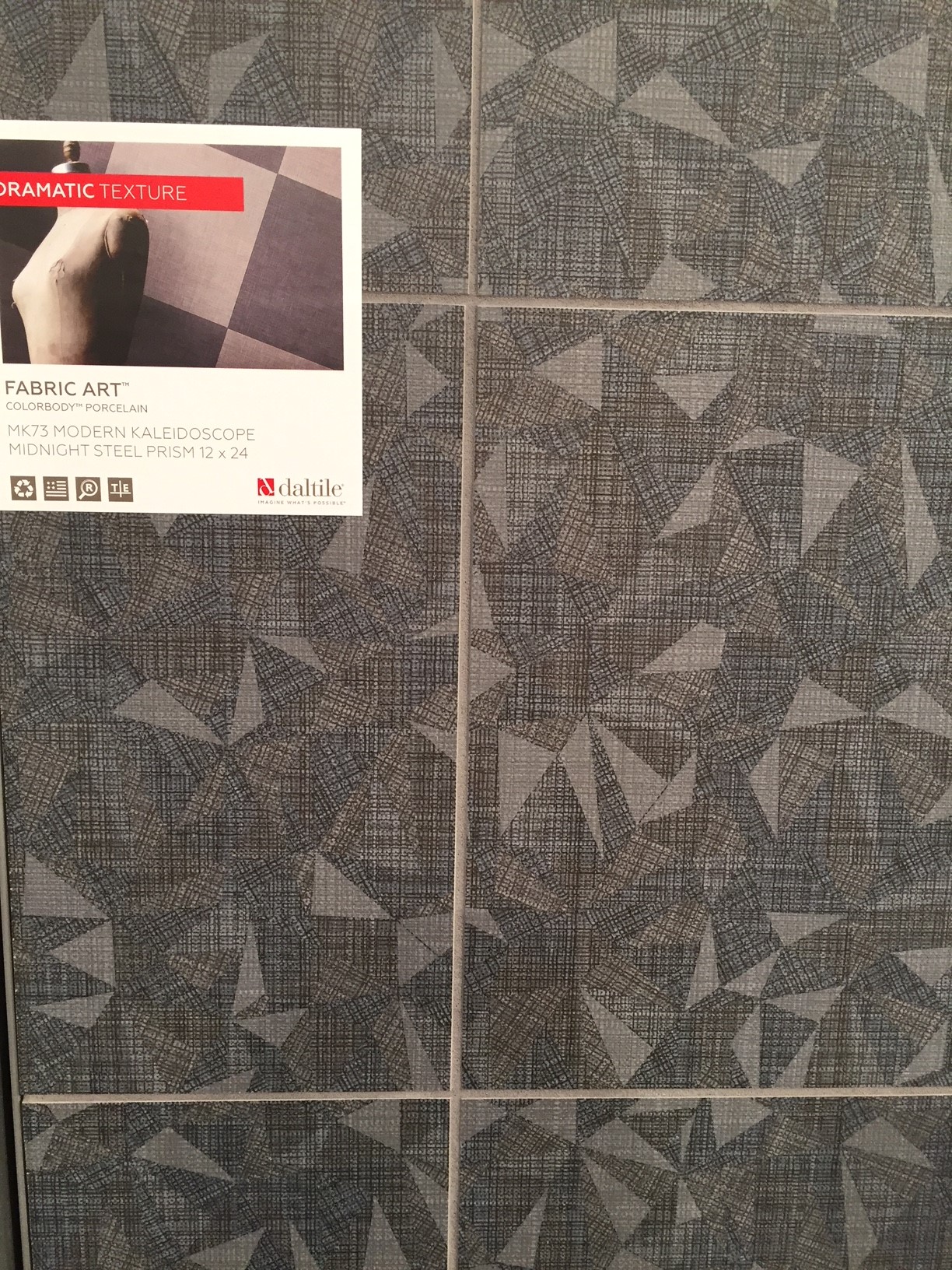 Trex Rod Rail Railing
Trex has a new horizontal railing system to add to their great railing collection. Rod Rail is made of powder-coated aluminum and brings a sleek commercial look to your deck design. Select from three railing colors.