Dale Gruber Construction builds for a variety of different industries including Heathcare, Professional Offices and Retail. CLICK HERE to check out our project portfolio. Due to our depth of light commercial construction experience, we have the skills and knowledge to help clients in any industry with their building projects. Continue reading to learn about a few projects the DGC team have been working on lately.
Abra Auto Body
DGC built a new painting spray booth for Abra Auto Body in Waite Park. The old spray booth was outdated and Abra needed a bigger one with different features. A main component of the project entailed making modifications to accommodate the ventilation – both make up air units and in-floor exhaust trench. We also updated the electrical and fire safety system to meet codes. The DGC crew had less than 10 calendar days to complete the project and we met the deadline.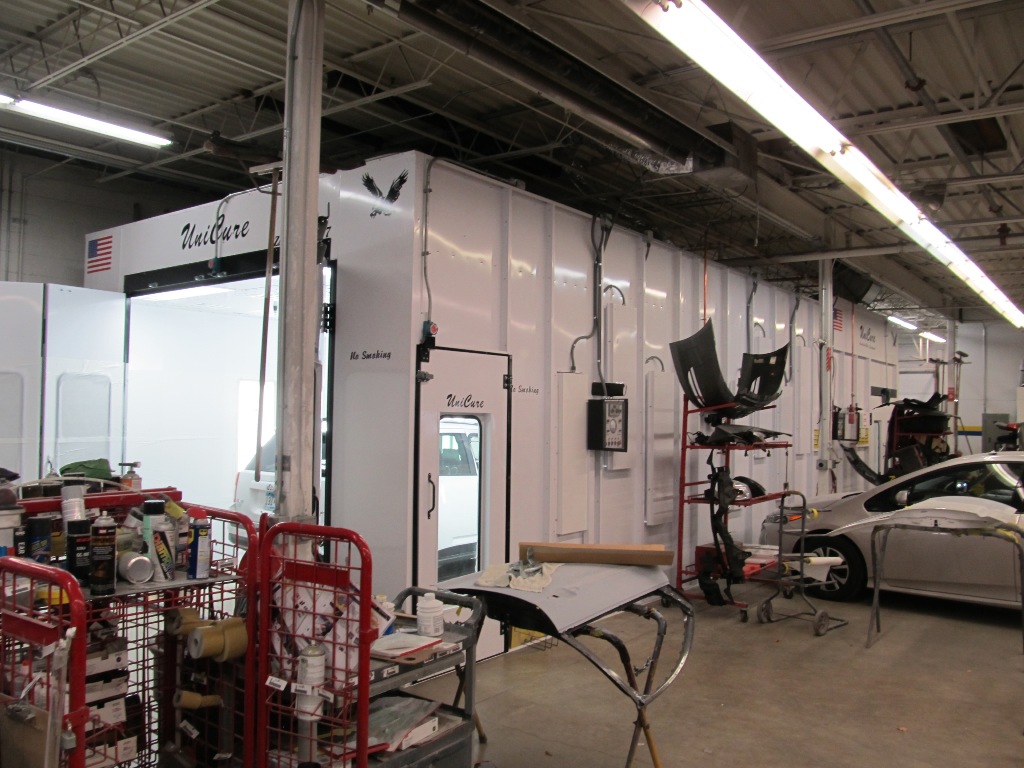 Assumption Cemetery
Assumption Cemetery in St. Cloud is adding a new mausoleum to their grounds. DGC built the mausoleum's roof structure and once the project is further along in the process, we will do the interior finishes over the precast vaults. Click here to watch a video of our crew installing the roof trusses.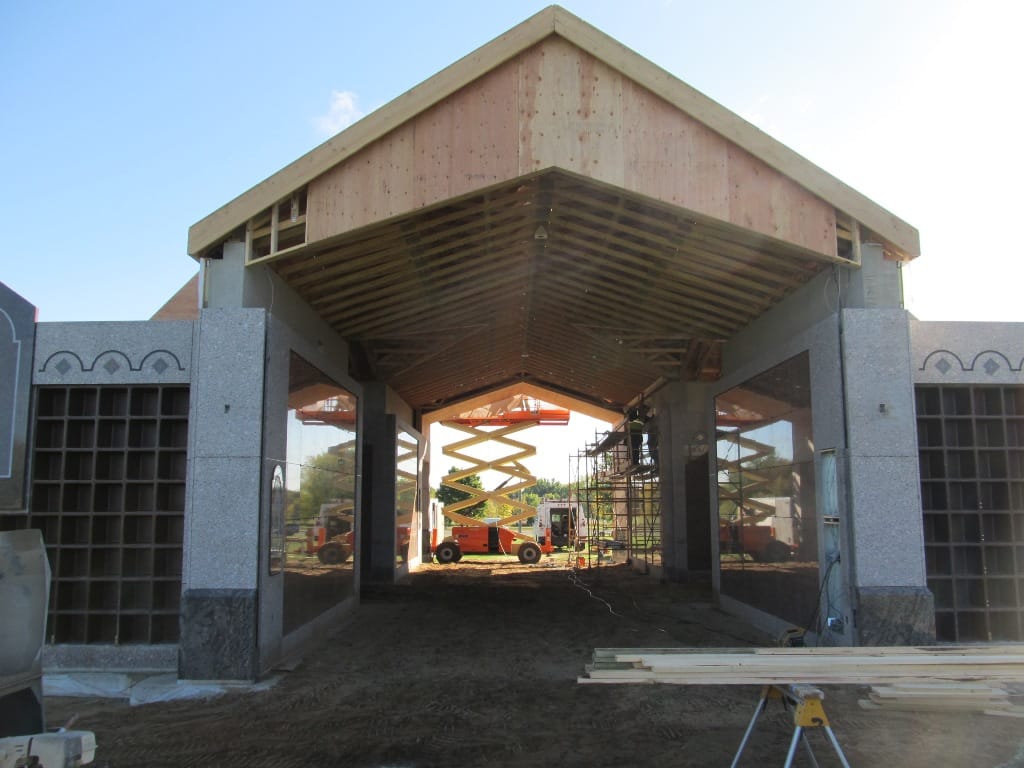 Gillette Children's Specialty Healthcare Clinic
Gillette Children's Specialty Heathcare Clinic in Baxter, MN is expanding! DGC completed the original buildout for the clinic in 2010. The expansion project will involve remodeling the adjacent 1,000 sqft tenant space into patient rooms, offices, break room and other support rooms. The electrical, plumping and interior finishes will also be updated throughout the entire clinic.
Lakewood Health Dermatology & Spa Clinic
Plans are drawn and construction is set to begin soon on the Lakewood Health Dermatology & Spa Clinic project! The clinic is moving to a new location in Sartell, MN. The beautifully designed 6,000 sqft space will be almost twice the size of its current location. The new building will allow Lakewood Health Dermatology & Spa to expand their services and provide a superior experience for their patience.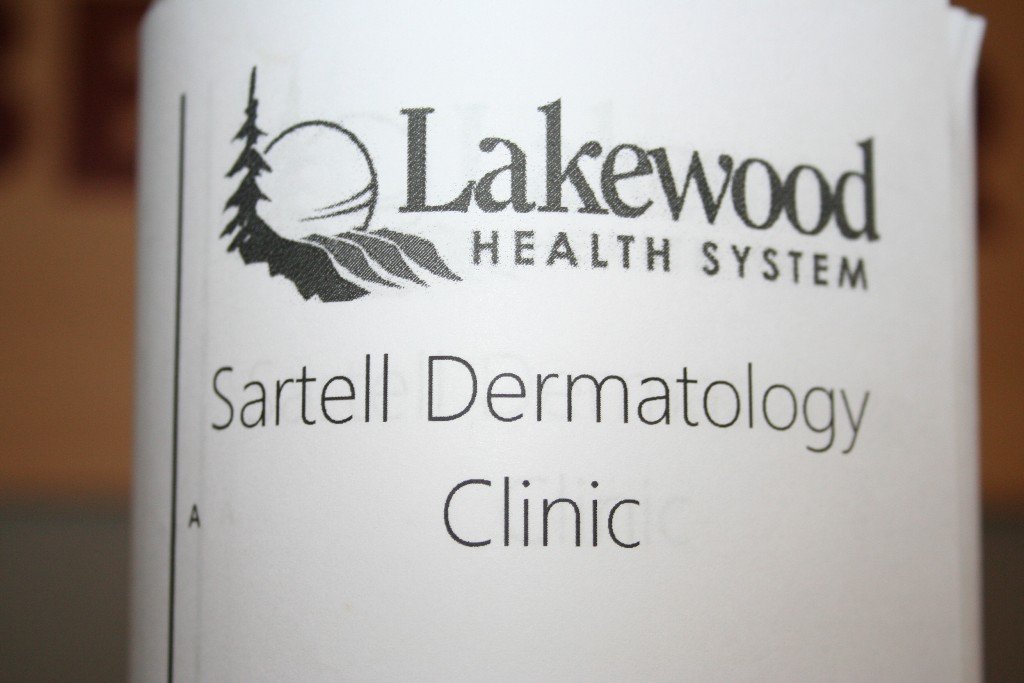 Looking for commercial contractor? Contact us…we'd be happy to work with you on your project.