What are Silvercote Envelope Solutions
Silvercote offers custom fabricated insulation and fabric, as well as the necessary accessories and components for installation. These solutions can be used in both new construction and remodels or retrofits.
Energy Saver Fabric: The fabric is a woven reinforced high-density polyethylene yarn, then coated on both sides with a continuous white or colored polyethylene coating. Provides a bright color and durable interior finish. Can be installed over existing insulation (i.e.: spray foam)
Insulation: ECOSE glass mineral wool insulation. This super insulation can be cut to width of building specifications.
Benefits of Silvercote Envelope Solutions
Bright and clean finished appearance
Excellent acoustic properties – reduces noise
Labor savings as the fabric and insulation can be custom sized
Air tightness
Vapor retarder
Formaldehyde free
Easy to clean
Can help meet energy code requirements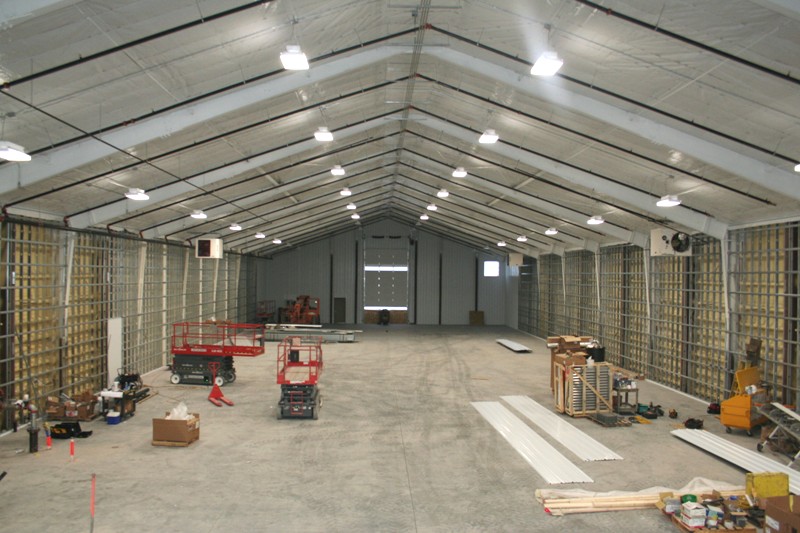 Buildings best suited for Silvercote Envelope Solutions
As we stated above, these products can be used in both retrofits and new construction. Silvercote's Energy Saver fabric and/or insulation would work great in:
Manufacturing facilities
Body shops
Warehouses
Sports arenas
Retail locations
Metal buildings
Aircraft hangers