Cambria Quartz Countertops
New Cambria designs! We like the wavy pattern in Roxwell. One of the many great features of Cambria is all designs are the same price. Click here to check out all the design palette options.
Wall Mounted Pot Filler
A wall mounted pot filler is a super convenient feature to include in a kitchen. The photo is of a pot filler from Moen. This kitchen design idea is especially nice for anyone that loves cooking and/or doesn't love going to the gym (a pot full of water is heavy!!)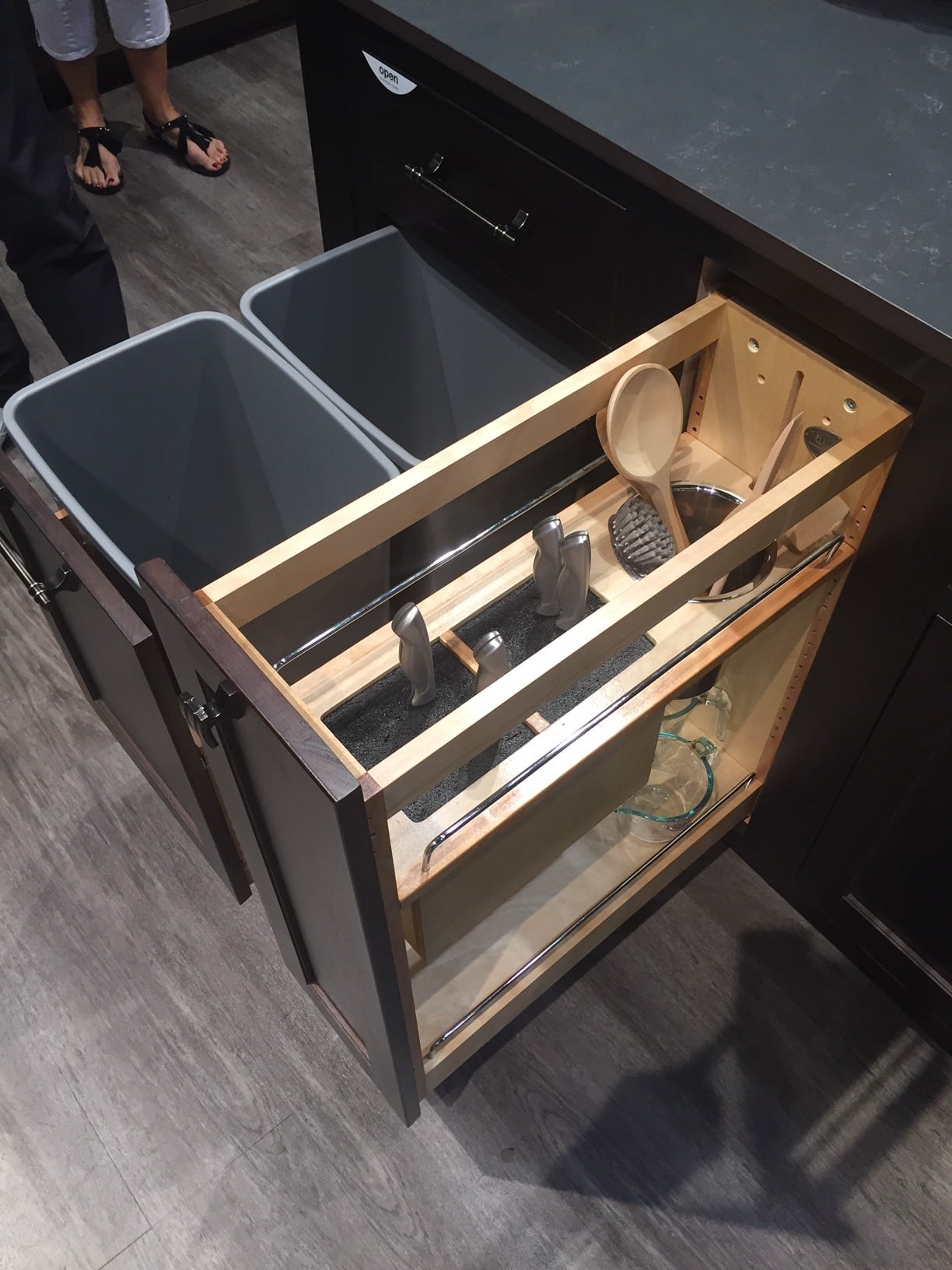 Custom Cabinetry
Customize your kitchen cabinetry with elements that are fitting for your lifestyle. Some options include: garbage & recycling compartments, kitchen utensils, coffee bars, pull out pantries, spice racks and more.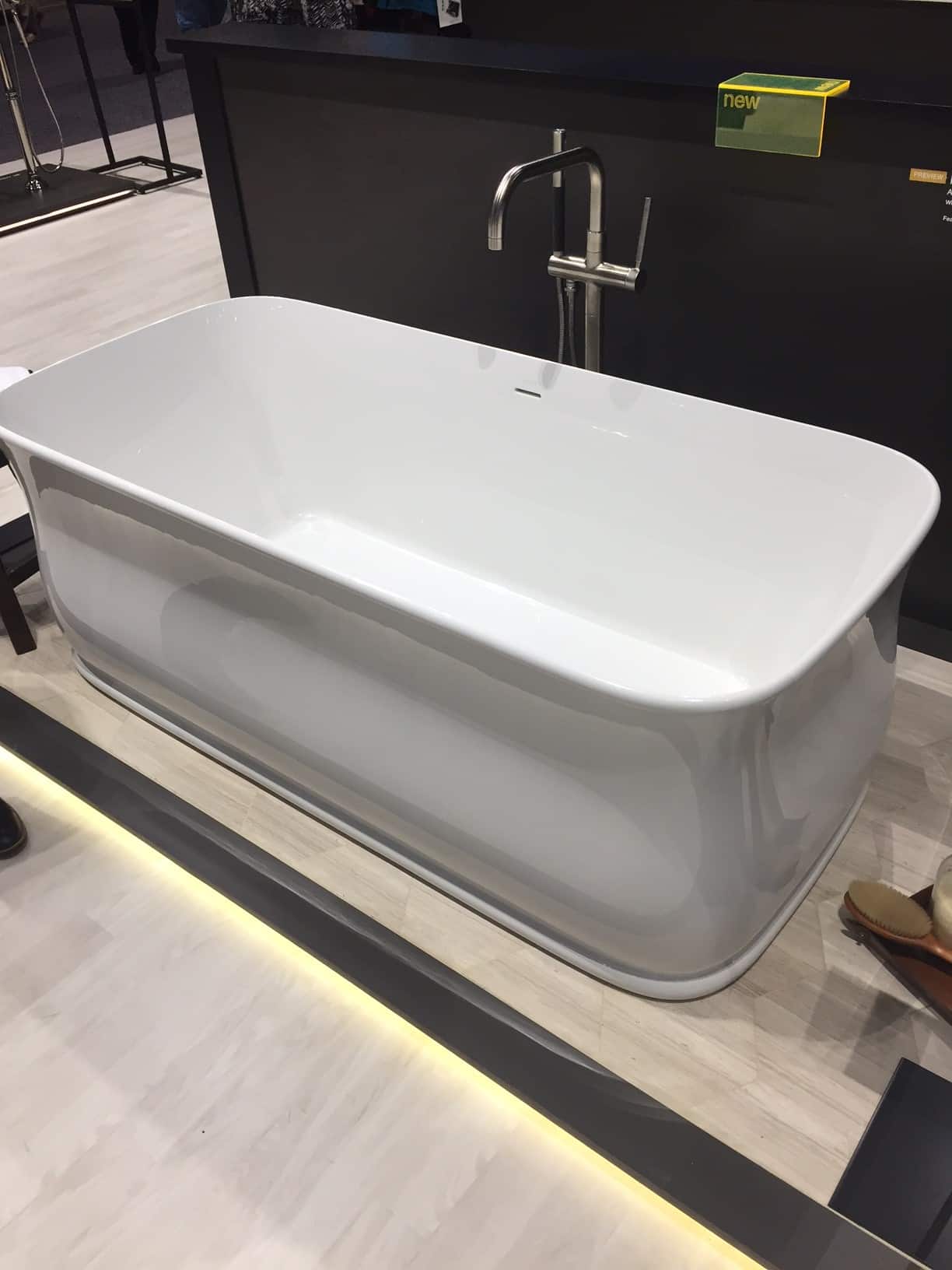 Freestanding Bathtub
Freestanding bathtubs have been gaining popularity over the last few years. Their simple, beautiful design creates a focal point feature and spa-like feel to any bathroom. Freestanding bathtubs are available in a variety of shapes and styles.
Panasonic Bathroom Fan
We can't stress enough the importance of having and using your bathroom fan. Panasonic has a bathroom fan with an adjustable CFM. This element is great if after installation it is determined your bathroom needs additional airflow.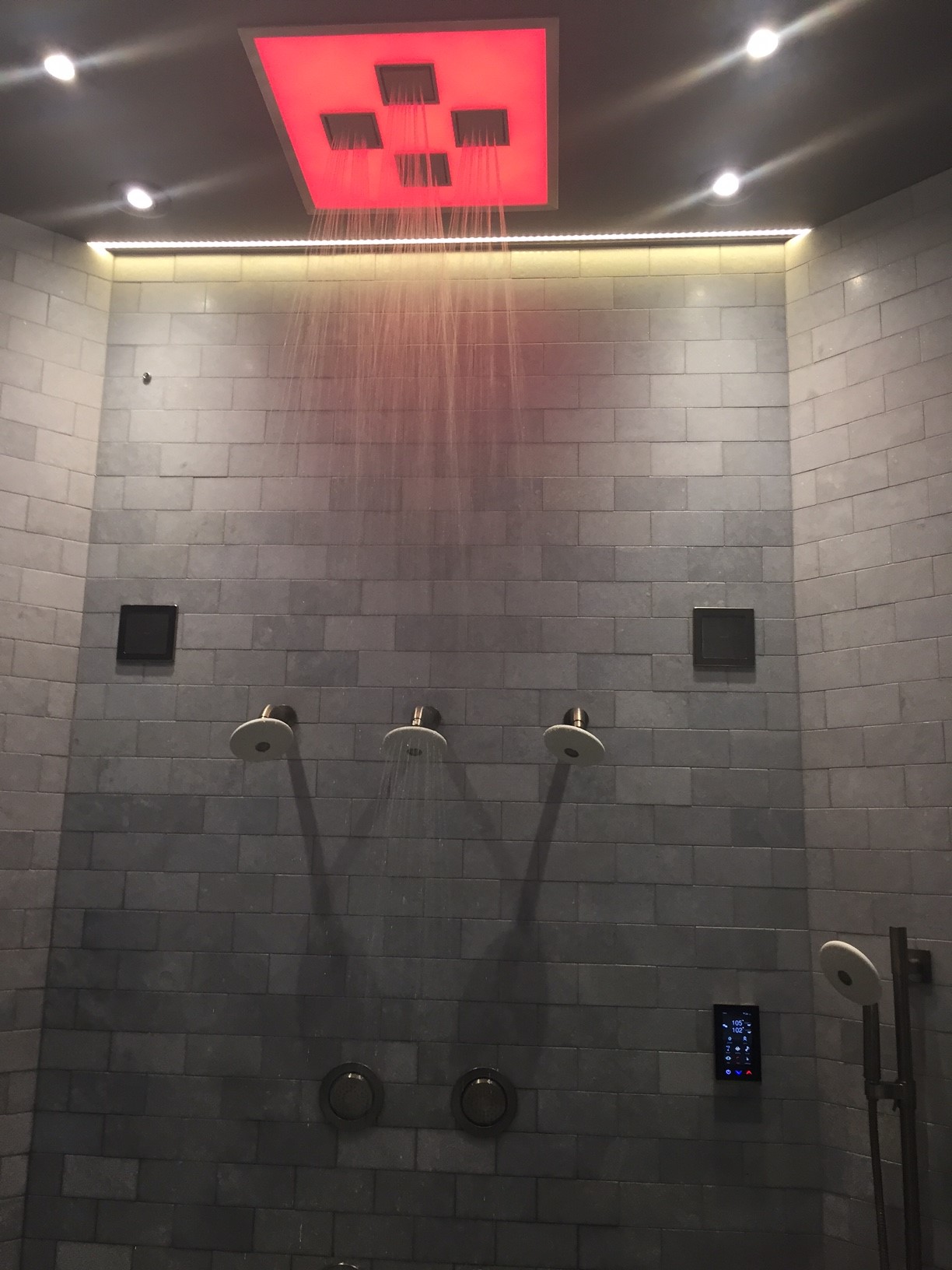 Shower Head Options
Steam shower, rain shower head, multiple shower heads, body sprays…so many shower options to choose from!
Andersen Windows VeriLock
Andersen windows & doors with VeriLock technology have integrated security sensors that can tell you when they are opened or not locked. As an Andersen Certified Installer, we are trained to properly install Andersen windows & doors.
GAF Roof Shingles
GAF makes a quality shingle product. If you'd like something a little different than your standard shingle, check out their Sienna collection – provides a classic old world elegance at an affordable price. Home Check Plus is proud to be a GAF Certified Installer.
Velux Skylights
Skylights are a great way to create additional light in any room. We've installed Velux skylights in many of our clients' homes.