Porches are a great addition to any home! They provide a space to enjoy the outdoors while shielding you from insects, rain, sun and other gifts from mother nature. Porches can be built in all different shapes, sizes and styles. We design porches based on your needs and desires. Here are a few examples of porches we've worked on:
Classic at grade screen porch on lake home. The porch is about 240 square feet and has three sides of screens; making it a nice space to relax and enjoy the breeze from the lake.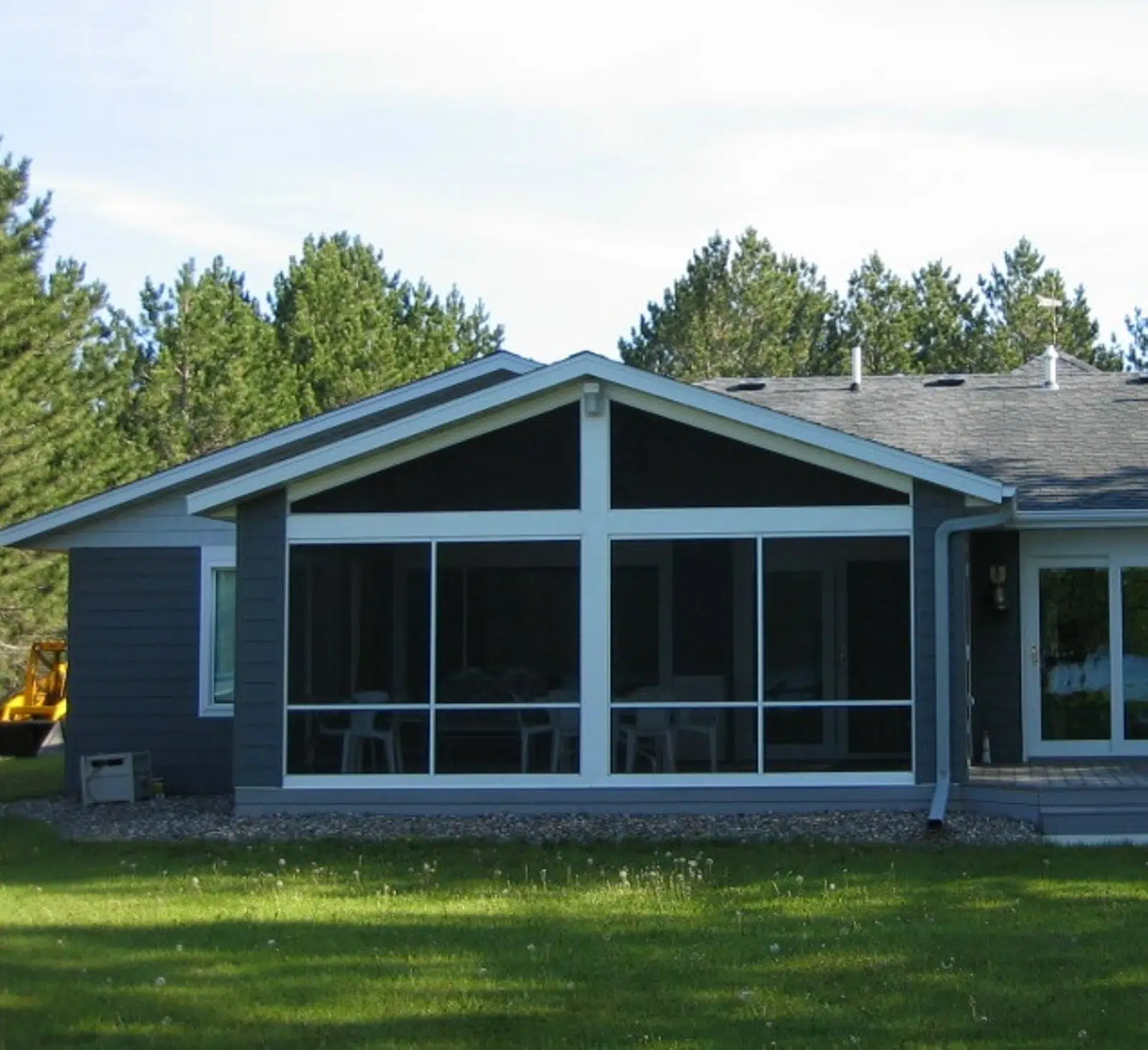 This at grade porch was remodeled from a screen porch to a four season porch. With insulated walls and Thermo-Tech vinyl sliding windows, the porch can now be used all year long!
What once was a deck is now converted into an elevated screen porch. This 216 square foot porch connects to the home's dining room and serves as a nice space to lounge or dine with family and friends.
Beautiful hexagon shaped porch includes a Douglas Fir vaulted ceiling, Redwood trim and Amazing EZ-Screen porch windows; creating a warm ambiance. Porch windows have four adjustable panels, allowing for ventilation and complete closure. These are especially nice for cabins, lake homes or anyone looking for less maintenance.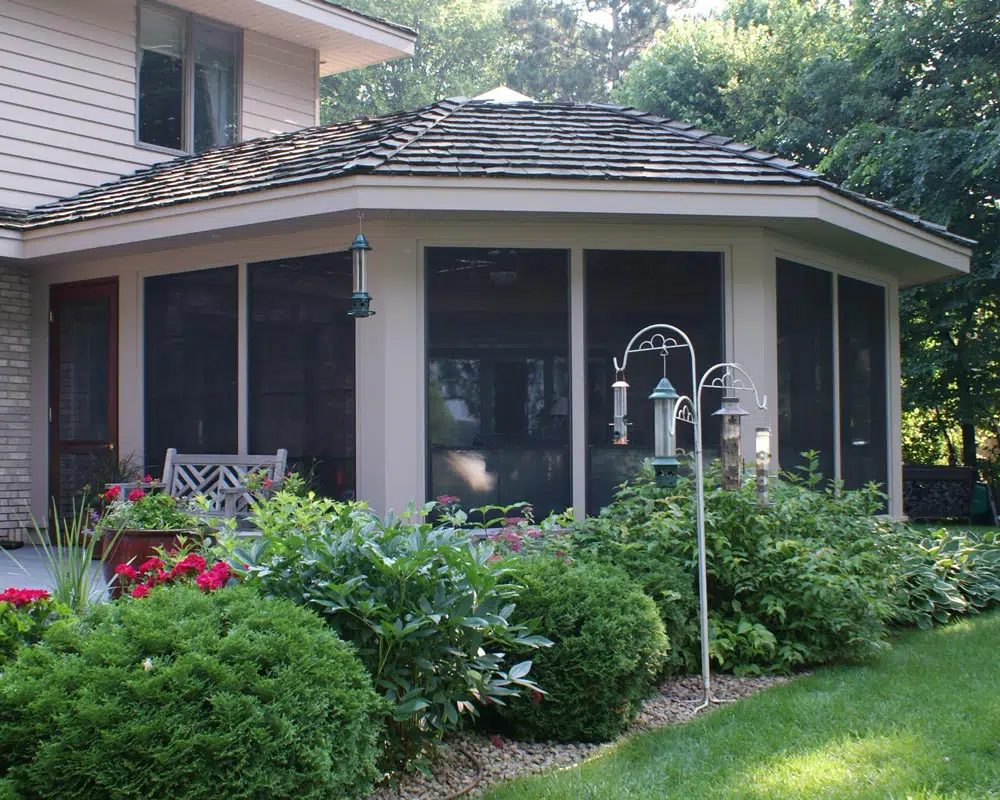 This three season porch was also once a deck. With sun windows, the porch can be lived in for the majority of the year. Set seven feet off the ground, the porch provides nice panoramic views of the backyard. A new deck was built next to the porch.