I built my first new house in the spring/summer of 1983. Over 30 years later, my wife, Dianne, and I actually still live in that home. Here is the story of our home building experience, "The House that Dale Built."
Prelude
It was the middle of March, 1983 when we started the process of building our home. The house we were living in was for sale, interest rates were 18% for homes and a 20% down payment was required. I had been working for a local contractor, but was laid off for about two months. My wife, Dianne, was due any day with our second child.  At the same time, I decided to partner with a friend and start our own construction business, G.W. Builders.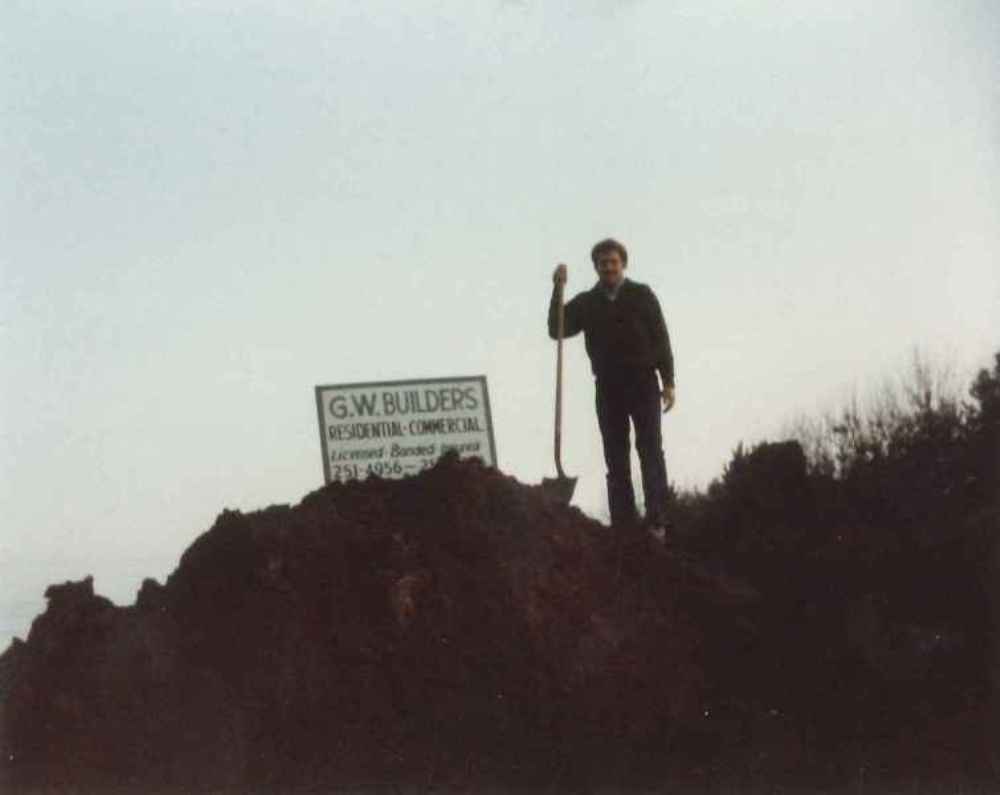 Act I
I spoke with the bank over the phone and they gave me the go ahead to get the building process started and that we will work out the financing somehow.  Being it was an early spring and the frost was almost totally out, we were able to break ground and start excavating around March 20th.  I put the footing forms in and everything was set to pour the concrete on March 25th. Well, that plan changed as I took my wife to the hospital on the eve of March 24th because the baby was ready to be born. In the early morning of March 25th I used the hospital phone (no cell phones back then) to cancel the concrete. Later on that day, our lovely daughter, Rachel, was born. So I suppose you could say she was born to be in construction? As they say, the show must go on; the footings were poured the next day — had to make sure the project stayed on schedule.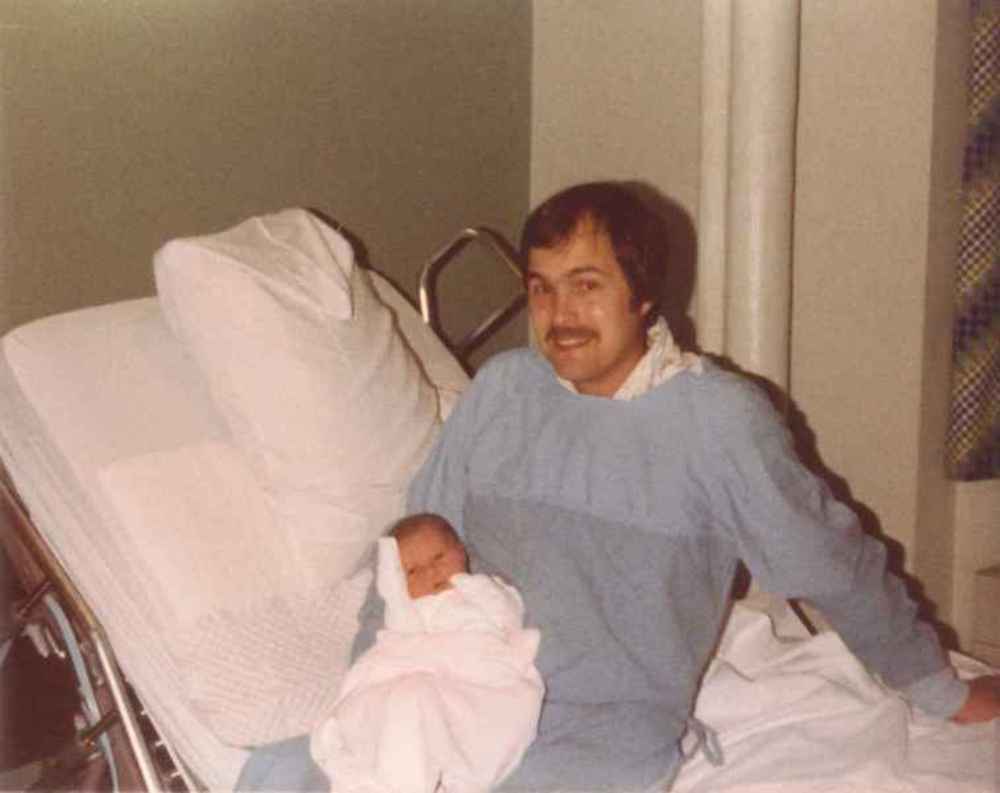 Act II
The building continued throughout the spring as time allowed. We had customer projects to do as well, so they were top priority. Many evenings were spent at the house with my wife, our oldest daughter, Medora, and little Rachel sitting outside in the stroller, watching and probably covered with a bit of sawdust and dirt from the construction. Medora was almost three years old by then and always trying to help, if that is what it is called. No OSHA inspectors around?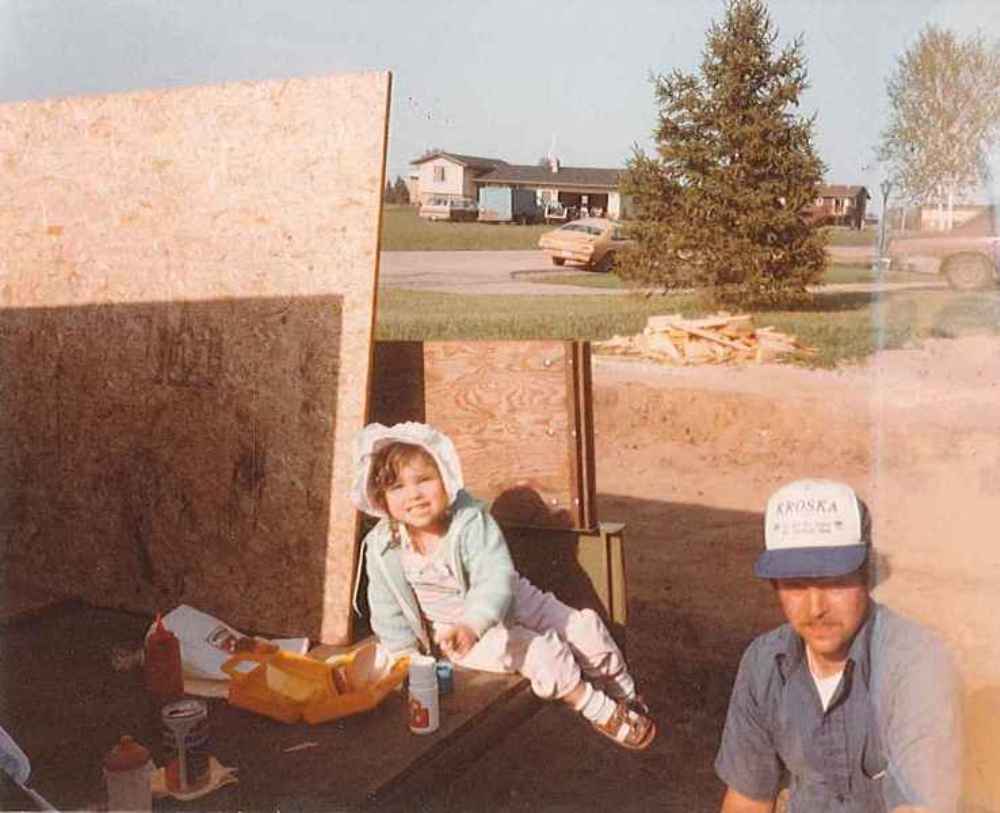 Act III
One weekend around mid June, I received a call from one of the neighbors who informed me that our entire development was under water! I was working on another project, but I got in my truck and drove over to the site of our new home. The water was so deep in the area; I couldn't get within four blocks of our house. Fire department trucks were pumping the water and people were paddling through the street in canoes. Thankfully the house was all enclosed as I just poured the basement floor the day before. I got a pump and pumped out the water and the basement walls dried out. At this point nothing was finished, so no damage. what a way to initiate a new home!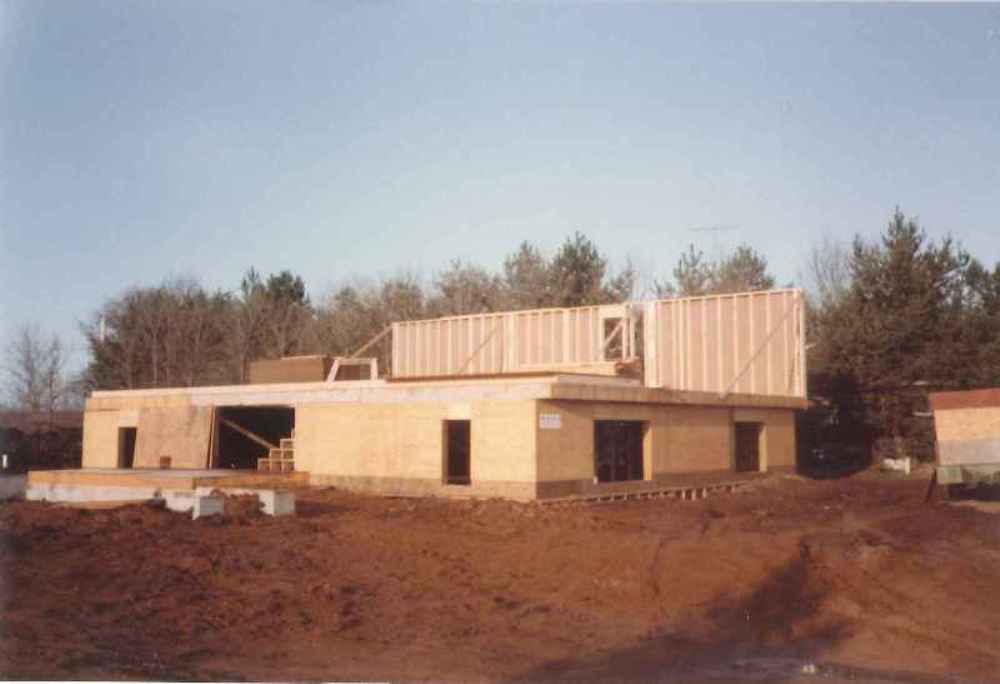 Act IV
As the summer went on, we kept working on the home as time permitted. The bank continued to loan us money as needed to pay for the material and subcontractors. In August, we finally sold our house, so that was a relief. We moved into our new home in the middle of September; even though it was not finished on the outside and not completely finished on the inside. The bank actually approved that move. Oh by the way, at the same time this was all going on, the construction partnership dissolved. Which, worked out okay as I started my own business, Dale Gruber Construction.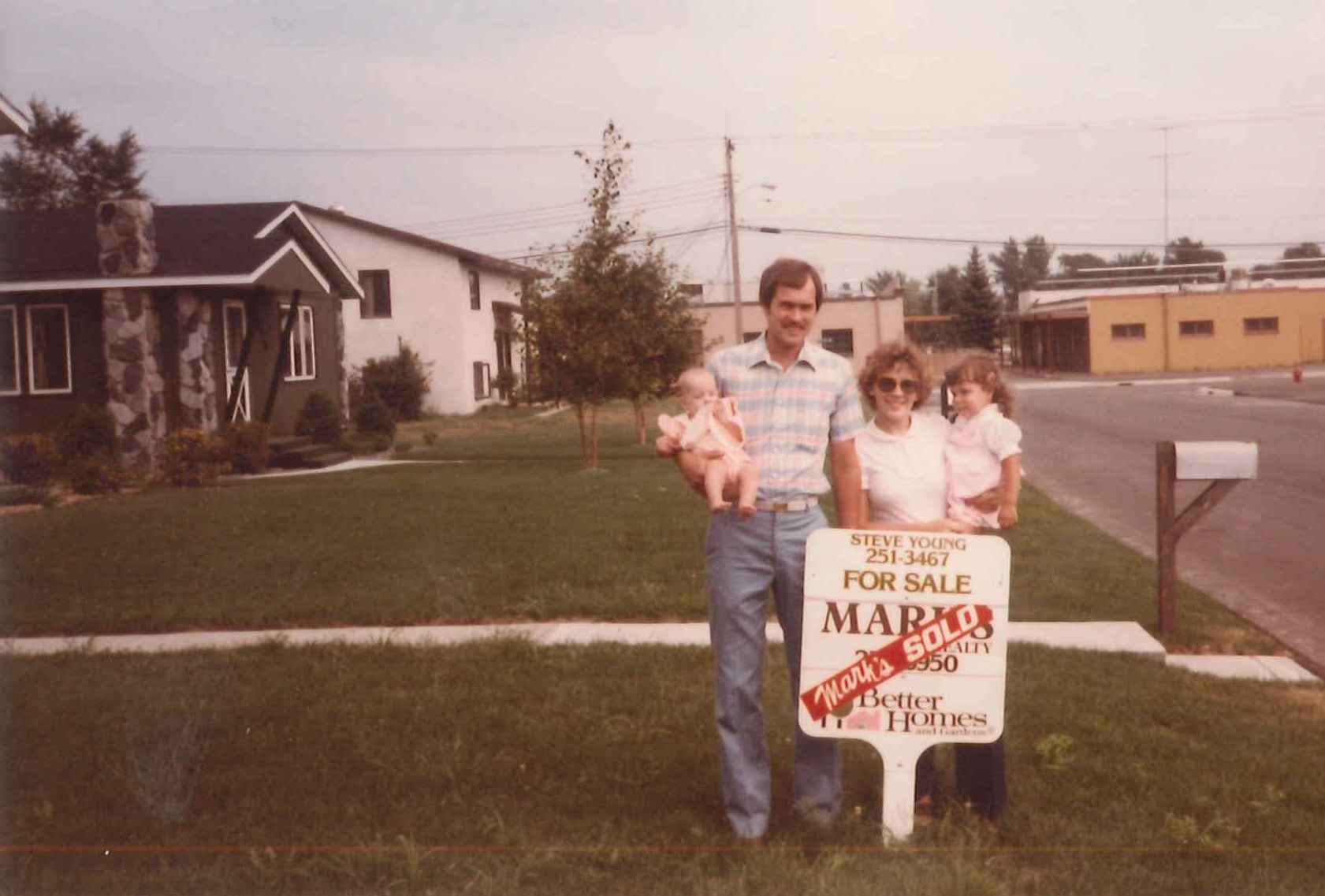 Act V
So now we were officially moved into our new home, I was going full speed ahead with my construction business, my wife was running her daycare out of our new home and life was good! Except for the high interest rates. We continued to pay the bank and the interest payment each month and all was OK. Then, in the spring of 1984, we took out a 15 year mortgage with an interest rate of 13% and we thought it was a good deal? A lot better than 18%! As years went on, we built an addition, remodeled several times, refinanced several times and after 30 years I can say it is fully paid for! While we are constantly updating and remodeling, we are still in our first home we built together in 1983.
-Dale, Plawright