– Residential Interior + Exterior –
Deck | Windows | Doors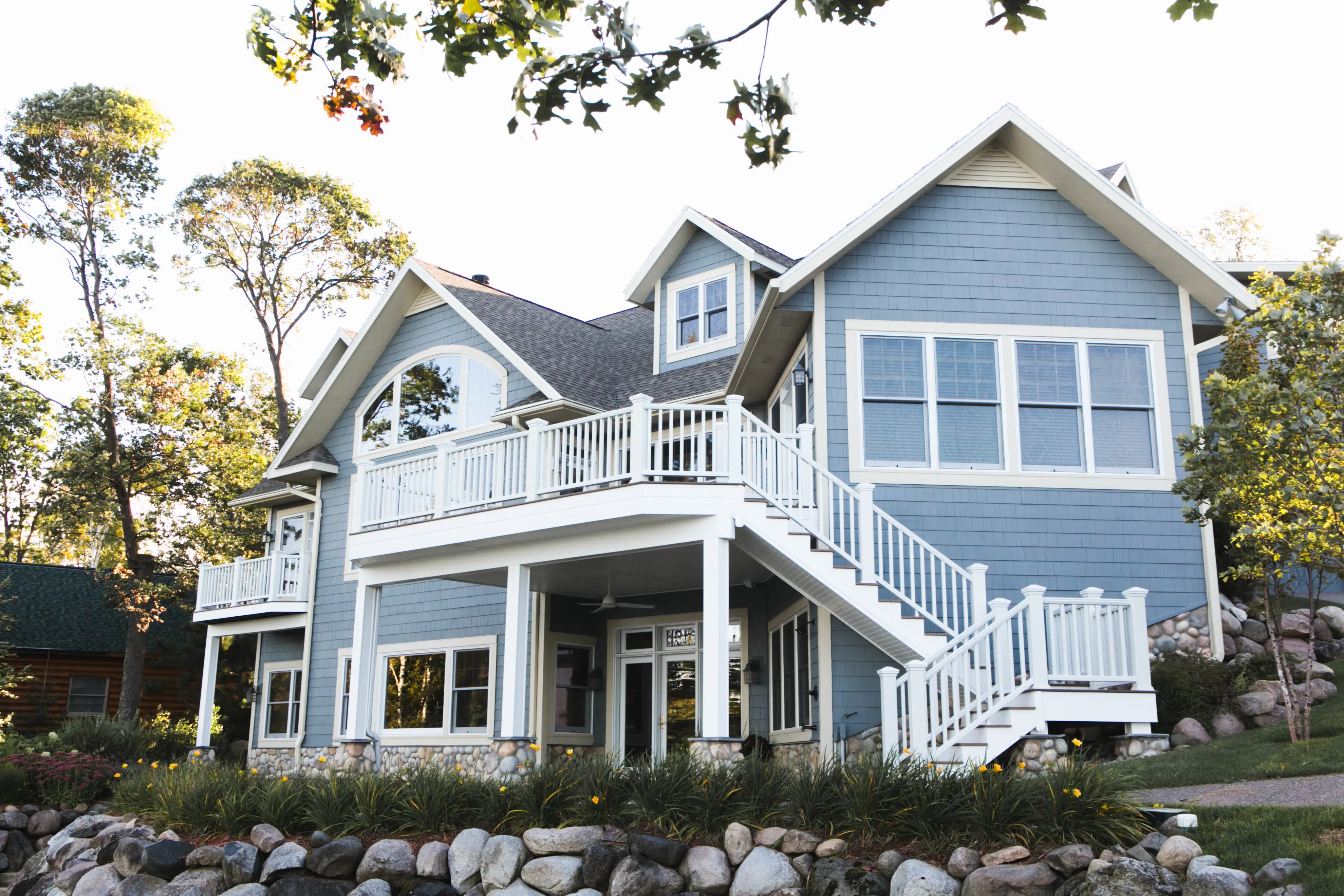 Our Work
With a client eager to take advantage of their residence's beautiful Gull Lake views, Dale Gruber Construction modified and upgraded a large deck and replaced the windows and doors for better visibility and natural light.
Quick Facts
Project Scope: Decking: windows & doors replacement
Market:

Residential
Services Provided: General contracting, remodeling
Deck details
The client's existing wood deck structure was partially reused and upgraded by a composite material that is low maintenance but holds up better over time. The modified deck also features multiple landings, lighting and a rainscape ceiling. This ceiling is mounted underneath the deck, allowing rain to drain through and funnel to the gutter, ultimately protecting the additional patio seating below from the elements.
Windows & Trim
To make better use of all that gorgeous Gull Lake natural light, the Dale Gruber Construction team replaced a total of 36 windows and five doors throughout the entire house. New cedar trim was installed and painted to match the existing trim. The existing interior pine trim was saved and reinstalled to maintain the residence's cozy north woods aesthetic.
Challenges Overcome
Rebuilding a deck and adding new windows and doors to this three-story home meant the use of plenty of scaffolding. It was also important that the decking was able to withstand the cold, snowy Minnesota winters, so special attention was paid during the selection of materials. In order to ensure that all the new windows would align perfectly with the existing interior pine trim, extremely precise measurements were required.

Ready to build?
Contact us today with your project details to get started!