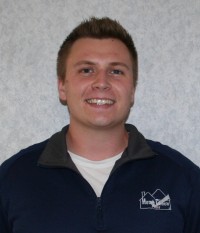 Drafter
Grant started working for DGC as a drafter in 2018. He is recent graduate of the Construction Management program at St. Cloud State University. Grant's training in Autodesk & Revit drafting software paired with his willingness to learn, make him a great addition to the DGC team. His previous work experience as a carpenter laid a good foundation of the construction industry.
Email: grant@dalegruberconstruction.com
Education: St. Cloud State University
Hobbies: Hunting, fishing, fixing and building things.
Favorite sweet treat: Twix
If you were an item in a tool box, what would you be? A pair of channel locks