Dale Gruber Construction was founded by Dale Gruber in 1983, specializing in all types of construction. After receiving his degree in carpentry from St. Cloud Technical College and working ten years in the field, his entrepreneurial spirit led him to start his own business. With the desire to thrive in an industry that is full of many rewards, Dale wanted to be a leader in building for the future.
From the beginning, our priorities have always been centered on the customer. We focus on building relationships by providing our customers with quality workmanship and personalized service. We are continuously trying to improve ourselves through training. Also, our loyalty to our vendors and subcontractors ensures superior value on products and services. Joining organizations such as the CMBA, ABC, and the St. Cloud Area Chamber of Commerce, along with being involved in the community has proven to be fundamental in developing our company.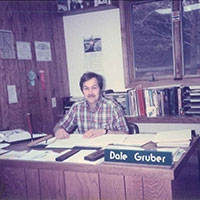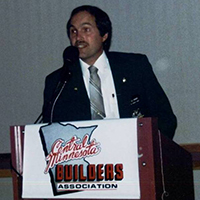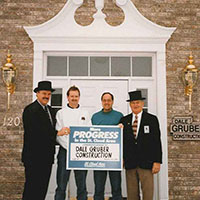 As our customer's needs changed, Dale Gruber Construction did as well. In 1997, we separated our residential and commercial divisions and thus founded, Dale Gruber's Home Check Plus; specializing in residential remodeling and maintenance. This change enabled us to better service our customers in all aspects of the building industry. From new construction or remodeling of a commercial business to renovating a room in your home, we are a one-stop shop.
Now, over 30 years later, what started as a one-man business operated out of Dale's home has expanded to our current office and warehouse with an entire team of office and field personnel. Determined, honest, and hardworking, Dale Gruber Construction continues to be the name behind many building masterpieces in the St. Cloud and surrounding areas. Our slogan, "Building Today for a Better Tomorrow" is not just a slogan; it is a way of life for Dale Gruber Construction.