The main purpose of the roof is to protect your home, so it is important the shingles and roof system are in good condition as well as installed correctly; enabling it to perform as intended.
Does your home need a new roof? Find out HERE!
Home Check Plus has the knowledge and resources to shingle your roof properly. We stand behind our work by offering an extended warranty on labor and materials. Check out our deluxe shingle warranty below or HERE. A couple points we'd like to highlight.
COVERAGE.
With our shingle warranty, not only are the shingles included in the warranty, but all materials and labor.
TRANSFERABLE.
The shingle warranty can be transferred for free. Beneficial for home sellers & buyers.
CERTIFIED INSTALLERS.
Home Check Plus is a GAF Certified Contractor. We are professional trained to do the job right. While selecting a quality product is important; proper installation ensures the product functions correctly.
Our Deluxe Shingle Warranty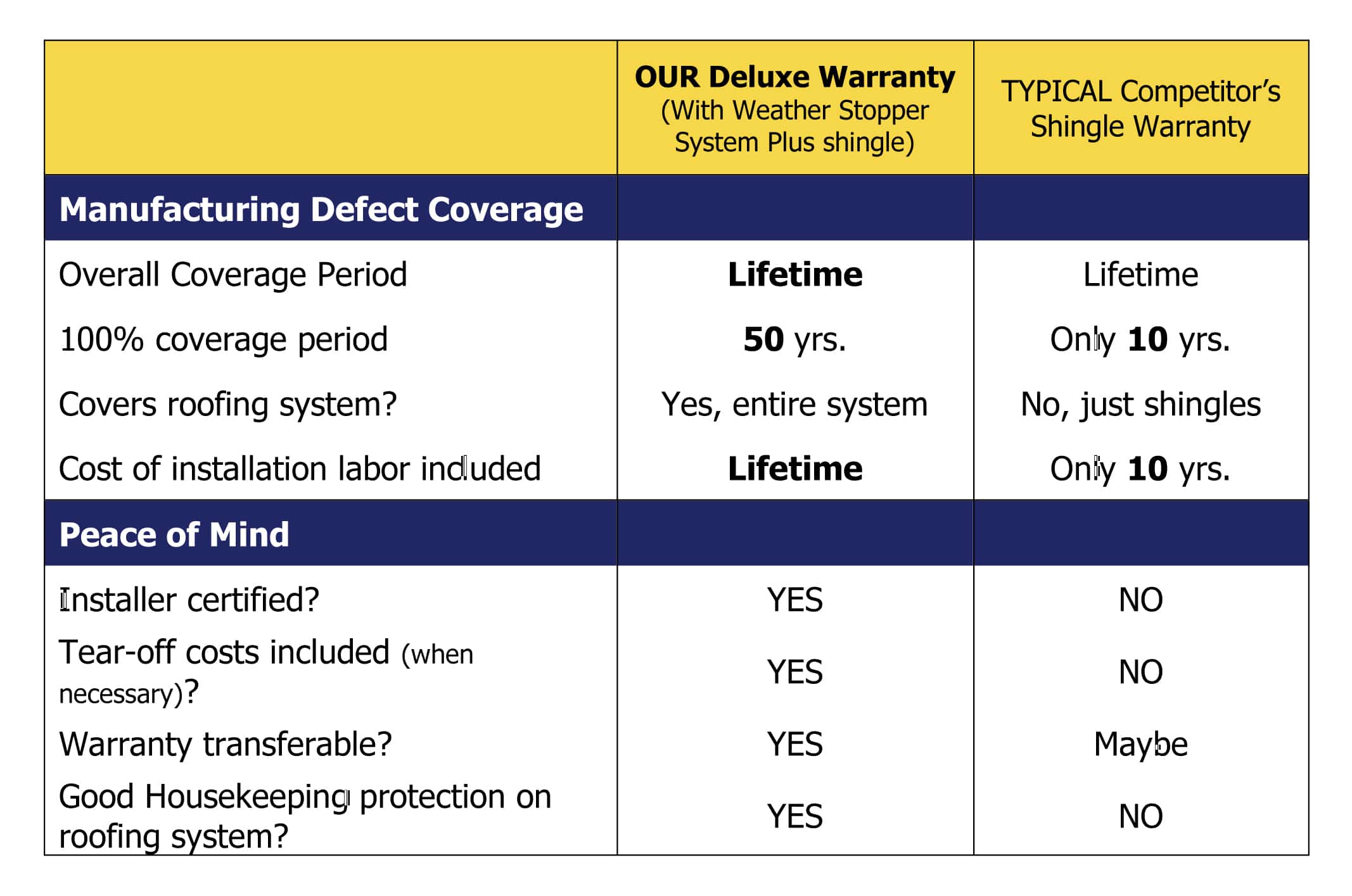 If you have any questions about the condition of your roof, we are happy to assist you with all your roofing needs. Contact us!